Google Brings Street View to the Great Barrier Reef
Google Street View-style views take you to on a tour of exotic coastal ecosystems
Adding to its ever-reaching goal to map every facet of the world, Google partnered with the University of Queensland and others to capture the beauty of the coastal ocean. They're using an approach reminiscent of Google Street View, and so far the project, known as the Catlin Seaview Survey, has offered up the views collected by divers traversing three regions within Australia's Great Barrier Reef, two off the coast of Hawaii and one in the Philippines. They expect to expand this collection to 20 sites, says The Guardian.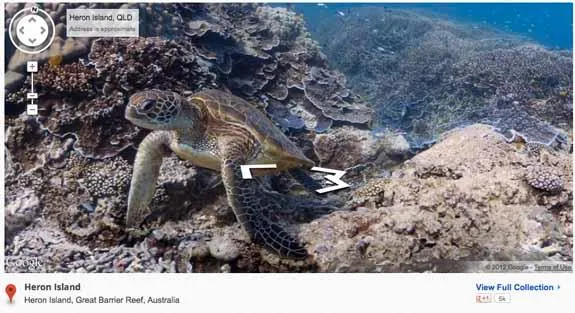 According to New Scientist, the team used a bulbous machine that has a propeller on the back and four digital cameras mounted to the front. The set-up "uses four SLR cameras with extreme fish eye lenses shooting simultaneously to give the full 360-degree image. One of the cameras on the scooter points directly downwards, photographing the surface that the reef is growing from as it travels along."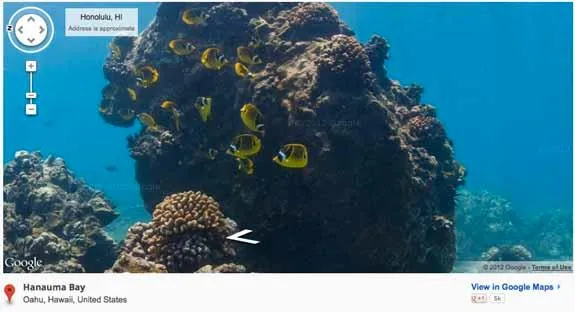 The team hopes that, above just being pretty to look at, the imagery could be useful for doing before-and-after comparisons should anything happen to the coastal ecosystems.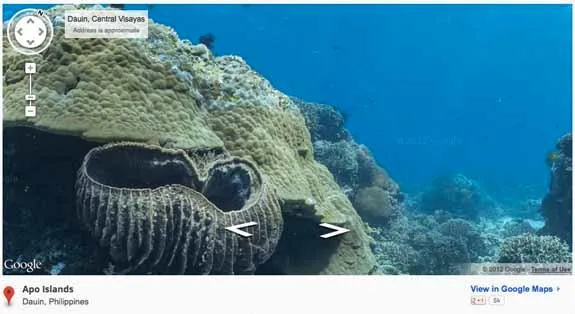 More from Smithsonian.com:
Amazing Shots Captured by Google Street View