New Glamping Resort Opens Near Zion National Park
AutoCamp Zion features a pool, an eatery, a clubhouse and air-conditioned lodgings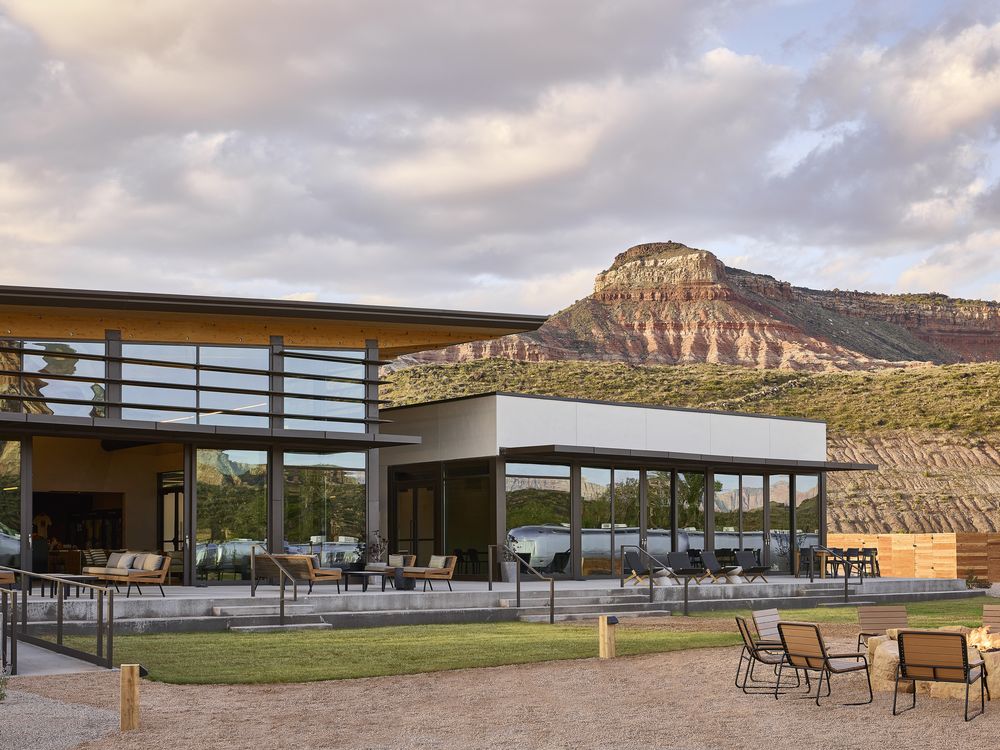 Travelers hoping to visit Zion National Park and the surrounding region in southwest Utah have a new place to stay this summer: a glamping resort that's also helping to fund much-needed projects and programs.
AutoCamp Zion, which opened this week, is now welcoming travelers to its 16-acre property, situated on the banks of the Virgin River about 12 miles from the park's main entrance. Guests can book overnight stays in custom 31-foot Airstreams, luxury canvas tents and suites, which all feature air conditioning to help beat the heat.
As a glamping resort (glamping is a mashup of "glamourous" and "camping"), the property also boasts a variety of features to make guests as comfortable as possible, including a clubhouse, a general store, an eatery, a four-season pool, event spaces and a communal fire pit. In the future, the resort plans to host movie nights, yoga classes and fireside chats. It's also partnering with local guiding company Zion Adventure Company to offer tours and courses.
The brand already has glamping resorts near other national parks, including Joshua Tree and Yosemite, and has one in the works near Sequoia. But its leaders were eager to open a property near Zion, which is "one of the most incredible, sought-after destinations with endless options when it comes to outdoor exploration," as Neil Dipaola, AutoCamp's CEO and founder, says in a statement.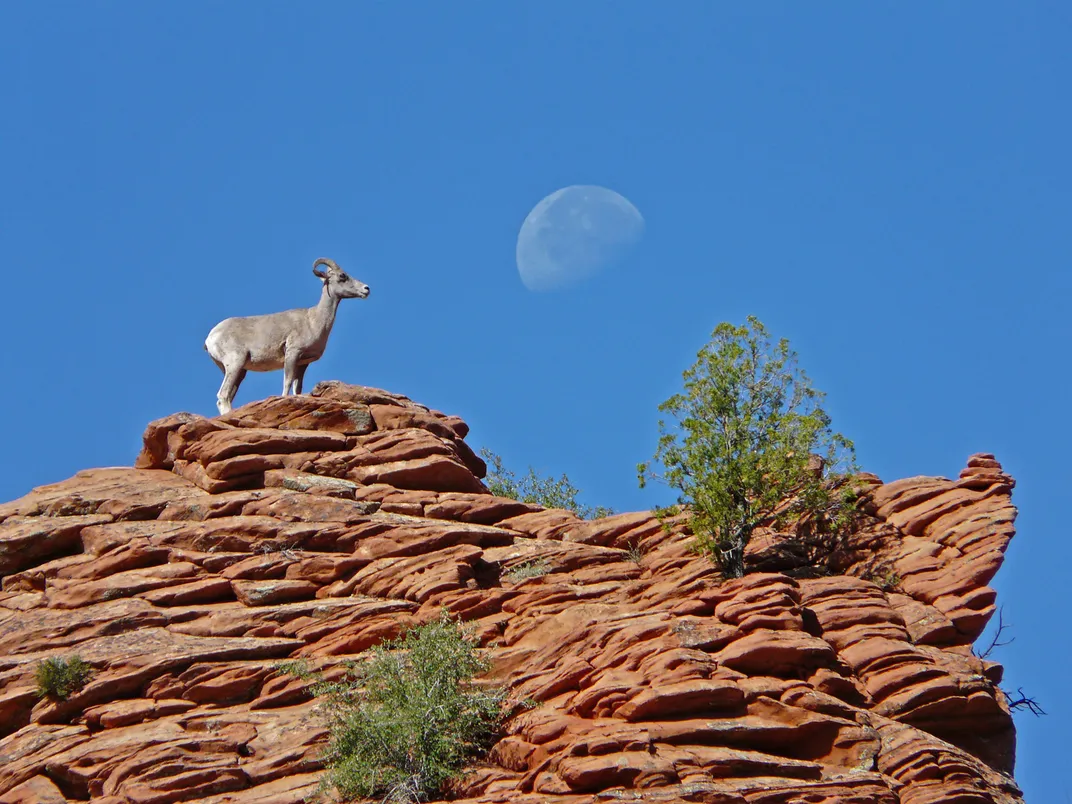 The glamping resort will also donate $1 from every reservation to the Zion National Park Forever Project, the park's official nonprofit partner, reports Stephanie DeGraw for St. George News. Among other projects, the organization is currently seeking donations for an annual summer camp for Southern Paiute youth, for a program that brings underserved urban children from Nevada to the park, and to replace the aging snowmobiles that the park's search and rescue teams use in the winter.
Last year, Zion was the country's No. 3 most-visited national park, with 4.69 million total guests. A decade ago, that number was under 3 million. Since 2010, the number of full-time employees at the park has dropped from 184 to 164. Together, these factors have strained Zion's resources.
"We recognize that national treasures, like Zion, need all of our help," says Natalie Britt, president and CEO of Zion National Park Forever Project, to St. George News. "Caring for our parks will always be a group effort."
Zion is popular due to the region's stunning desert landscape, an ideal setting for activities like mountain biking, hiking, rock climbing, cycling, golf, all-terrain vehicle riding, fishing, horseback riding and more. In 2021, it also became an International Dark Sky Park, so many travelers visit to take advantage of its pristine stargazing conditions.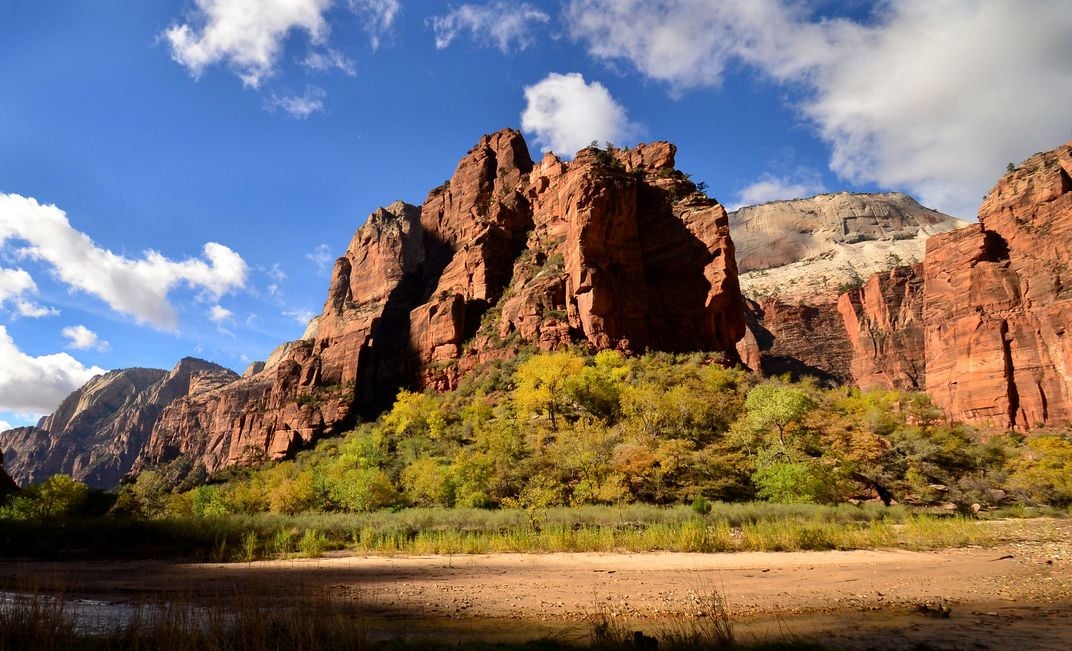 But Zion isn't the only national park grappling with surging demand and limited resources. Several national parks across the country have been experimenting with reservation systems to help reduce overcrowding.
For its part, Zion has implemented a permitting program for visitors who want to hike the popular Angels Landing route and offers a shuttle service to help cut down vehicle traffic. The Greater Zion Convention and Tourism Office, in partnership with Zion National Park and the Zion National Park Forever Project, is also encouraging good stewardship of the region's natural and cultural resources through various initiatives, including a visitor pledge.
"I'm of the mindset that the land was meant to be seen and used," says Shayne Wittwer, who runs a St. George-based hospitality company, in a blog post on the tourism office's website. "That's why we all live here. And that's why people come to visit. Come and fully experience and enjoy it. But leave it so others can experience the same thing 100 years from now."