How to Busk the London Underground
It's a lucrative gig, but it means passing a strenuous process of auditions to find the very best subway musicians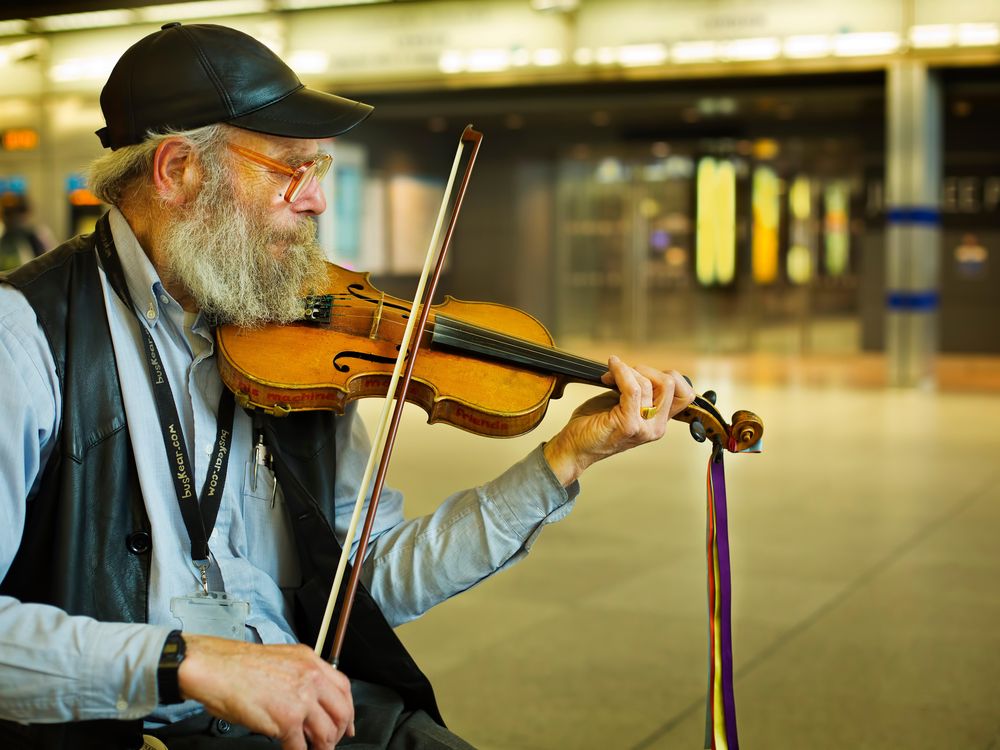 For many years, playing music for money on London's 250-mile-long subway system was illegal. Not that this stopped people from taking a crack at it—take Wham! star George Michael who got his start covering Queen songs for commuters. Things changed in 2003 when the London Underground, responding to passengers who said they enjoyed some music with their rides, replaced its fines for buskers with licenses and designated spots to play at, as the BBC reported at the time. Instead of fighting for locations, licensed buskers now apply online to play up to 12 times per week. Now, as Frank Langfitt reports for NPR the latest round of auditions are in full swing.
The basic requirements to apply are simple—be a United Kingdom resident over 16 and be able to play some kind of music. However, not just anyone gets to walk up and be issued a license. Would-be buskers have to prove themselves through a rigorous audition process judged by expert musicians and subway managers, according to Langfitt.
This latest round puts 100 licenses up for grabs to supplement the 250 buskers already playing around the London Underground, the BBC reports. The acts need to be small—only soloists or duos are allowed—but otherwise the subway system puts no restrictions on instruments or musical genres.
Earlier this summer, the Underground opened itself up to an online application process in which musicians could submit videos of their acts. A selection of applicants were then invited to audition for the judges in the stations themselves. The winners of this year's spots will be announced at the end of September, Langfitt reports.
Why go through all the trouble to be an Undergound busker? Money and exposure, according to Claudia Romeo of Business Insider. Many of the buskers make their subway gigs a full-time job, and good ones can pull in upward of $75 an hour playing. With a daily ridership of close to five million, the London Underground also provides a stage for would-be music stars that few other venues can match.