Get Ready for a Bunch of Hurricanes Between Now and November, Says NOAA
This year's hurricane season has started with a whimper, but the National Oceanic and Atmospheric Administration expects it to go out with a bang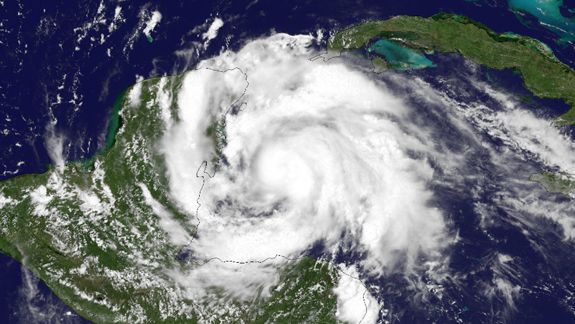 This year's hurricane season has started with a whimper, but the National Oceanic and Atmospheric Administration (NOAA) expects it to go out with a bang. The Atlantic hurricane season runs from June to November, so we're already about half way through. And, so far, the Gulf of Mexico and eastern US have mostly been nonstarters: Alberto, Debby, Florence, and Beryl all failed to hit hurricane status, while Ernesto and Chris both quickly fizzled out.
But, in an advisory sent out yesterday NOAA, who is in the business of predicting hurricane season activity, re-did their calculations and are now expect the coming months to be busier than normal. In total, they expect:
12 to 17 named storms (top winds of 39 mph or higher), including:
5 to 8 hurricanes (top winds of 74 mph or higher), of which:
2 to 3 could be major hurricanes (Category 3, 4 or 5; winds of at least 111 mph)
Hurricane activity varies from year to year driven by many factors, such as the El Niño Southern Oscillation and the water temperature in the mid-Atlantic. Though NOAA bumped up this year's forecast, it may still seem small to those living in the shadow of the record-breaking 2005 season, which saw 7 major storms and 27 named storms.
More from Smithsonian.com:
The Great New England Hurricane of 1938
Recipes for Disaster: Food For Emergency Situations