Germany Just Opened a Nazi Museum in the Party's Former Headquarters
70 years later, Munich's mayor says the city is ready to "face up to its Nazi past"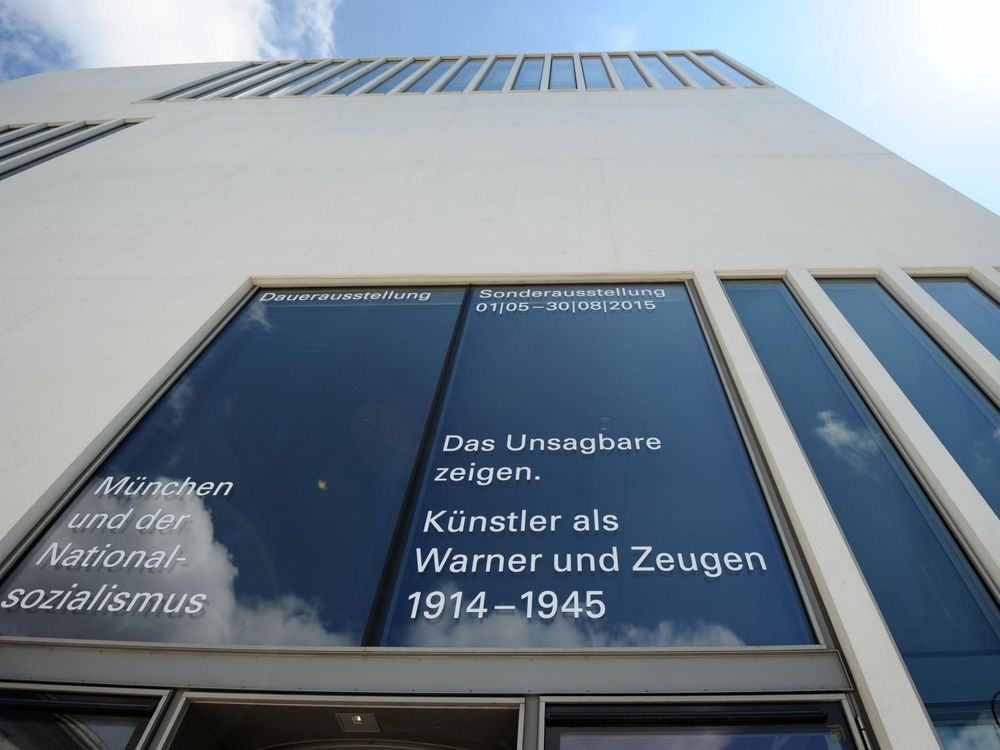 70 years ago, Munich was known as the cradle of Nazism — it's the place where Hitler founded the Nazi party, headquartered its operations and planned much of the Holocaust. Now, as the city continues to come to terms with its checkered past, it has opened a new Nazi museum to make sure it's never forgotten.
The AFP reports that the long-delayed "Documentation Center for the History of National Socialism" has finally been opened in Munich. The museum is housed in the former Brown House, the building that served as Nazi Party headquarters from 1930 through the end of World War II. Four stories tall and filled with mementoes and exhibits, the museum occupies a sparse white cube on a location fraught with memories and blame.
Georg Scheel Wetzel, the architecture firm that designed the structure, tells Deutsche Welle's Krisha Kops that the modern design choices were very deliberate, intended as a "fundamental break with the history of the location." Rather than opt for the neoclassical grandiosity of traditional Nazi architecture, architects decided on an angular, clean structure. And, reports the AFP, the exhibits inside take the same approach. Instead of displaying banners and uniforms, the museum focuses on personal artifacts and interactive exhibits.
"Nowadays, proactive commemoration involves a critical approach to and a frank discussion of the history of National Socialism," the museum's website notes. But proactive commemoration has its detractors too. The AFP reports that around 30 Neo-Nazis were on hand to protest the opening. Munich's tz newspaper notes that though the city of Munich originally forbade the protest, the group prevailed in court. And despite the opening of its embattled museum, the city has recently come under fire for refusing to allow stolpersteine — "stumbling stones" bearing the name and stories of victims of the Holocaust — to be installed on public streets.