George Mallory's Frozen Body May Have Been Discovered Decades Earlier on Everest
Frank Smythe may have spotted Mallory's body in 1936, but kept the news to himself out of respect for the fallen mountaineer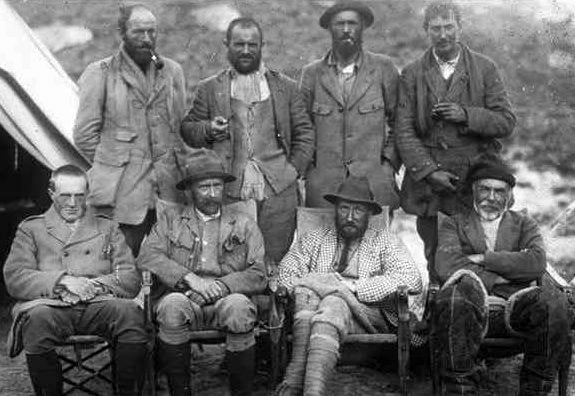 In 1999, news broke that the body of explorer and mountaineer George Mallory had turned up. Mallory had disappeared some 75 years earlier, while trying to become the first person to scale Mount Everest, and now, an expedition searching for his remains had found them, at the foot of the Northeast Ridge, mummified and frozen solid. A label sewn into the tattered clothing confirmed that the remains belonged to Mallory.
But evidence has surfaced that Mallory's body may have been found more than sixty years earlier, during a 1936 expedition. That year, Everest pioneer Frank Smythe was exploring the mountain and spotted the body during a telescope survey. Smythe described the incident in a letter he wrote to Edward Norton, leader of the 1924 Mallory expedition. Just recently, Smythe's son, Tony, turned up a copy of the letter tucked in the back of one of his late father's diaries while working on a biography about his father's adventures on the mountain.
Here's what Smythe wrote, the Guardian reports:
"I was scanning the face from base camp through a high-powered telescope last year," his letter read, "when I saw something queer in a gully below the scree shelf. Of course it was a long way away and very small, but I've a six/six eyesight and do not believe it was a rock. This object was at precisely the point where Mallory and Irvine would have fallen had they rolled on over the scree slopes."

"It's not to be written about," Smythe told Norton, "as the press would make an unpleasant sensation."
As the Guardian says, "Smythe was right to be concerned." Photos of Mallory's exposed remains can now easily be found on the internet, and when news first broke, newspapers around the world published those grisly images.
More from Smithsonian.com:
Everest Pioneer Sir Edmund Hillary Dies 
Conquering Everest