Genetics Society Issues Apology for Ties to Eugenics and Racism
In a new report, the American Society of Human Genetics details its failures to address false and unjust uses of the field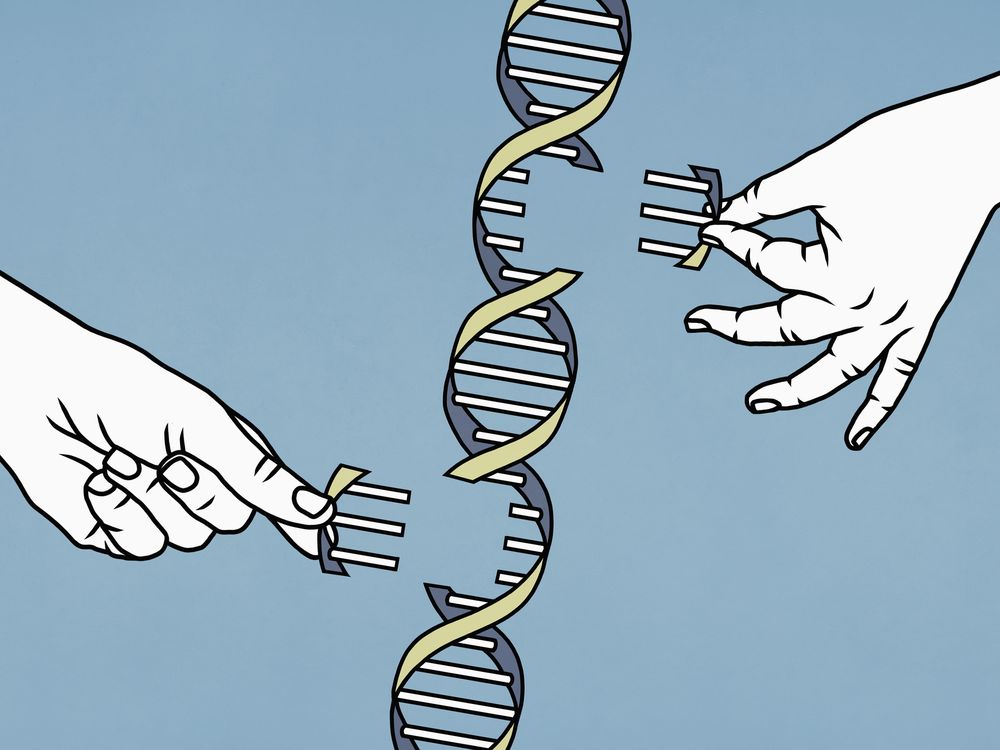 The American Society of Human Genetics (ASHG) apologized last week for the participation of several of its former leaders in the American eugenics movement. As an organization, it said, it failed to consistently acknowledge and oppose the unjust ways human genetics has been used to feed racism and systemic discrimination.
"It's been a long time coming," Sarah Tishkoff, a geneticist at the University of Pennsylvania and member of an expert panel that helped guide an accompanying report, tells Rodrigo Pérez Ortega of Science. "And much needed."
The field of genetics has historically been misused to justify pre-existing prejudices. The early American eugenics movement, which believed that so-called "undesirable" traits were determined by genes, formed the basis for genocide in Nazi Germany. During the 1960s and 1970s, discriminatory policies in the United States targeted Black people based on sickle cell disease, which does not solely affect people with African ancestry. Eugenicists created a pseudoscientific footing for racism, classism, xenophobia, anti-Semitism, ableism and sexism that began in the late 1800s and still has an impact today.
With its statement, ASHG released a new report detailing its connections to such injustices during its 75-year history. The report was the result of a self-investigation launched by the society in the wake of the racial justice movement following the murder of George Floyd by police in 2020. An outside contractor and a 13-member board of experts helped create the report, titled "Facing Our History—Building an Equitable Future."
While ASHG did not directly support the eugenics movement, nine of its early leaders had leadership positions within the American Eugenics Society—and three of them held these roles during their time as ASHG president, per the report. Additionally, multiple ASHG presidents in the 1950s supported both voluntary and forced sterilizations of people who were seen as genetically "unfit," including people with disabilities. It wouldn't be until the 1990s that ASHG took a public stance against the eugenics movement.
"The report and its findings are painful and document a history that must be told and taught so we can prevent its resurgence," says Brendan Lee, a geneticist at the Baylor College of Medicine and ASHG's president, in the statement.
Some traits that eugenicists believed "could be eliminated from the population by manipulating genetic inheritance" have no actual biological basis, such as race, per the report. But similar beliefs about race persist today, despite scientific consensus otherwise, Charles Rotimi, former ASHG president and scientific director in the inherited disease branch of the National Institutes of Health, tells the Washington Post's Sydney Trent.
"I call it genetic innuendo," Rotimi tells the publication. "It is the feeling that these racial categories have some genetic way of defining them, which has never been true."
In addition to its apology, ASHG announced new commitments to diversity, equity and inclusion. Immediately, it will suspend the use of individual names for its professional awards until they are reviewed for ties to eugenics or other discrimination. Previously, the highest annual award of the society was named after William Allan, a known eugenicist who supported sterilizations.
The organization will also continue to promote diversity in its leadership and the field more broadly. A recent survey found the workforce of genetics and genomics is 67 percent white. ASHG also plans to advocate for more diversity in genetics research, since currently 78 percent of the field's global research participants are of European descent, per the report.
Erik Peterson, a historian of science at the University of Alabama, tells Science that the report is "a great first step," but he hopes ASHG will also continue its commitment—for example, by advocating for universities to include the history of human genetics and eugenics in genetics programs across the country.
Lee tells the Post that the apology and report are just the beginning of the work ASHG plans to do. "I think we all recognize that it's not something that's 'one and done' at all," he says. "I think that it's [about] a continuous engagement, and hopefully the trust will be built up over a period of time."