The Art of Vaccinations
The Art of Saving a Life is connected to a fundraising effort for an international group working to eradicate disease through vaccinations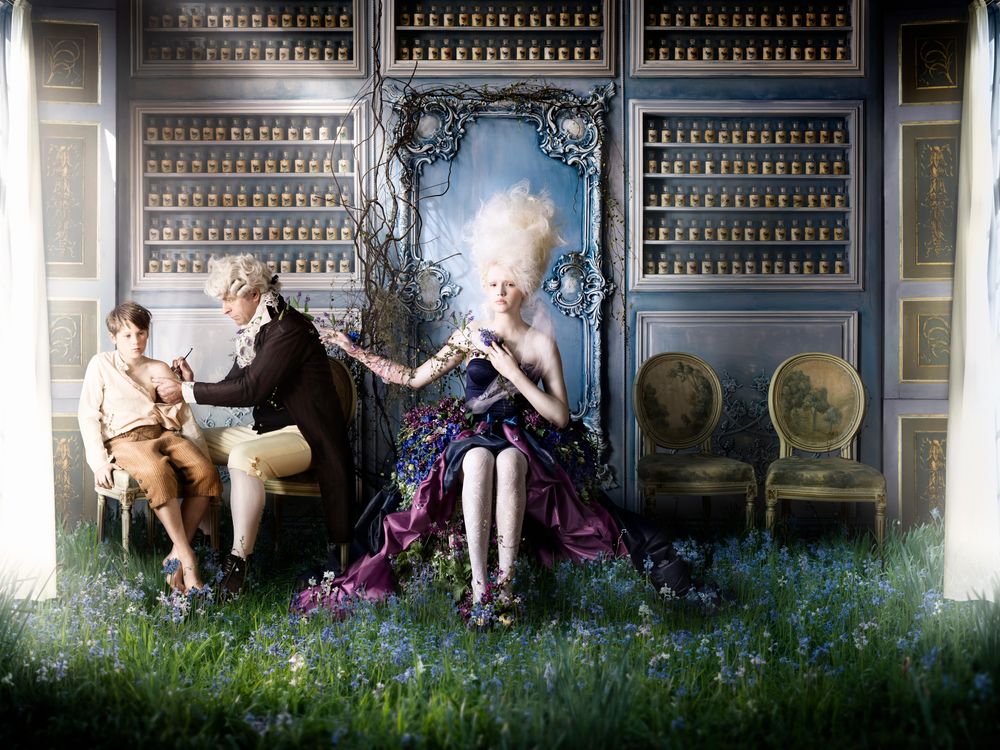 James Phipps the subject of portrait above, was the first person to receive the smallpox vaccine. Dr. Edward Jenner, who's administering it, took a sample of the cowpox from an infected dairymaid's hand, scratched Phipps' arm and rubbed the cowpox in. Later, the doctor would try to variolate Phipps—give him a mild case of smallpox—but it didn't take. The boy had acquired some degree of immunity to the virulent disease, and Jenner had taken a huge step in the work that would eventually lead to the disease's eradication in 1980.
The portrait, by Alexia Sinclair, is one of a series of original works that more than thirty-five artists have created for or donated to a new public health campaign promoting vaccinations all around the world. The campaign is sponsored by the Bill & Melinda Gates Foundation, and The Art of Saving a Life, as the art collection is called, has commissioned artists to contribute educational and tasteful songs, photographs, paintings and films about the benefits of vaccinations. 
Melena Ryzik of the New York Times reports:
"We want to get the buzz and the conversation going, because it's easy to take these important lifesaving tools for granted," said Dr. Christopher Elias, president of the global development program at the Gates Foundation.
The campaign went live yesterday to spark conversation right before a late January fundraising attempt by an international organization that promotes vaccines. Their ultimate aim is to raise enough to vaccinate 300 million children for a range of diseases by 2020, which the group says should save six million lives.
Featured artwork ranges from sculptures and paintings to film, clothing and music. This image, for example, was contributed by photographer Sebastião Salgado, who documented the fight to end polio as he traveled to Sudan, Somalia, the Democratic Republic of Congo, Pakistan and India in 2001.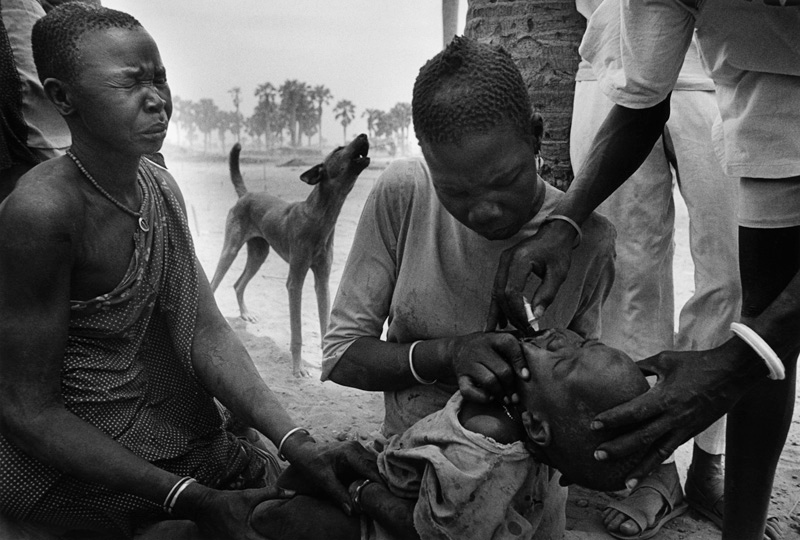 Han Feng, a Chinese designer, chose to make a jacket embroidered with the word "Hero" in honor of health workers who do the hard work of administering vaccines all over the world.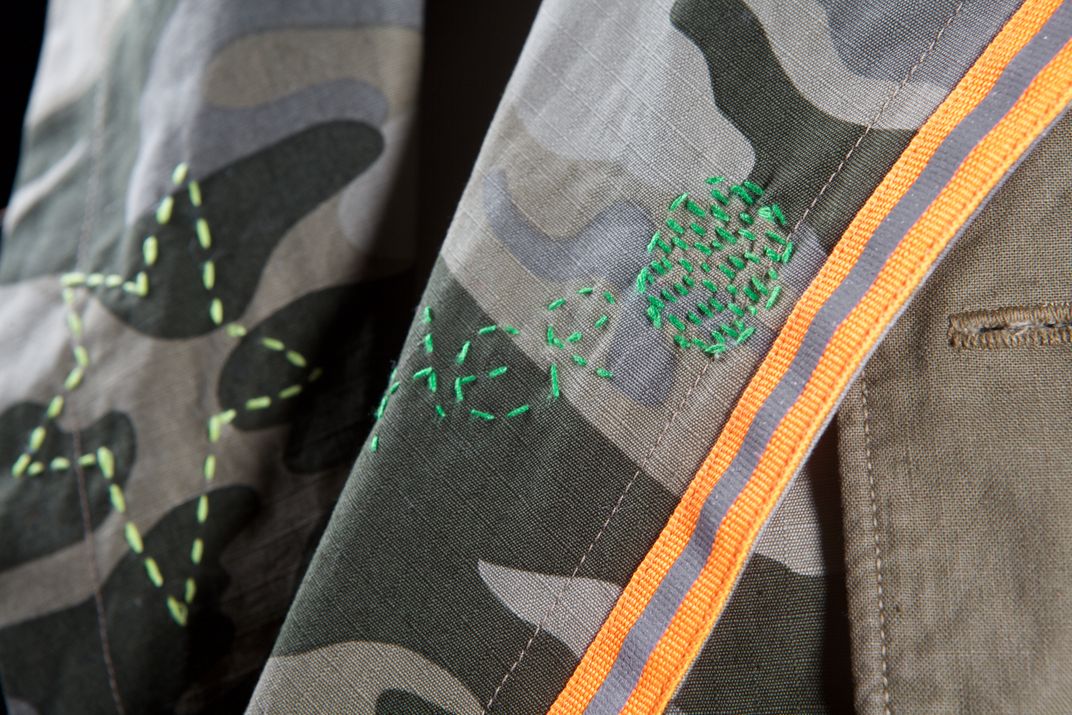 The artists who participated in the project hailed from two dozen countries, according to a press release. As Ryzik writes, some received a small stipend for their work, and others offered it as a donation. Fans are encouraged to use the #VaccinesWork hashtag to spread the word.