Gate Stolen From Dachau Concentration Camp Recovered in Norway
The metal gate bearing the slogan Arbeit Macht Freiwas recently found outside the city of Bergen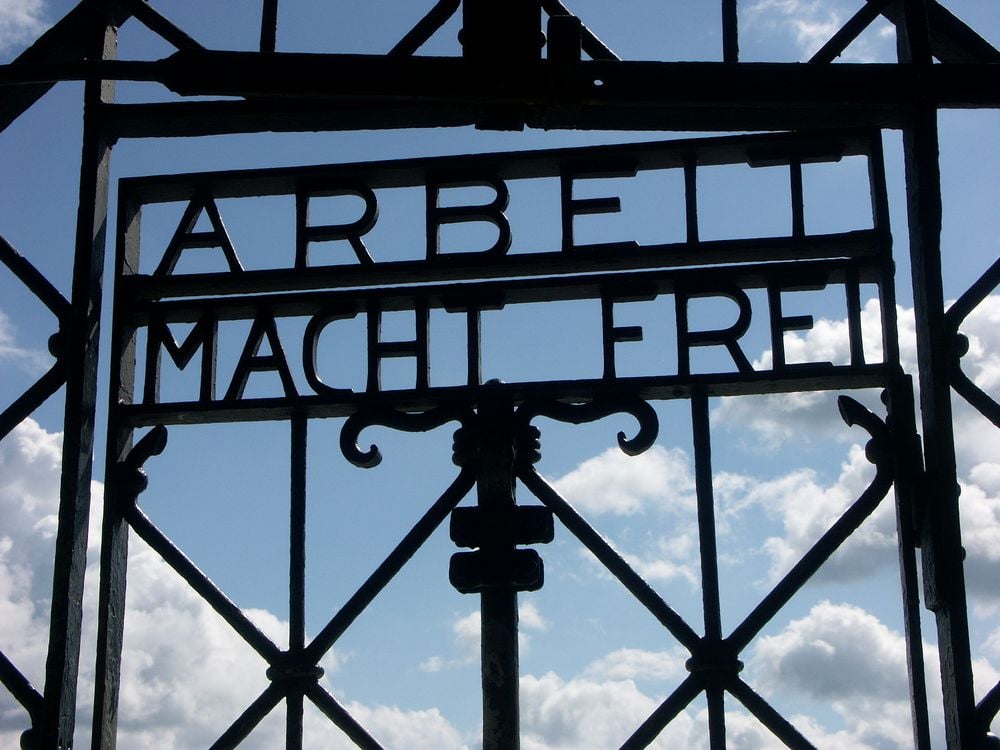 Last week, police in Bergen, Norway, recovered a piece of history far from its home, reports Henrik Pryser Libell and Melissa Eddy at The New York Times. Working on a tip, officials found a metal gate stolen from the Dachau concentration camp north of Munich bearing the infamous slogan Arbeit Macht Frei, which translates in English to "Work Sets You Free."
The gate was stolen in November 2014. According to Alison Smale at The New York Times, police at the time estimated that at least two adults must have been involved in the theft. Not only did they have to cut the six and a half foot metal gate loose, they would have also had to lift the 225-pound object over an outer gate. On discovering that the gate was missing, Gabriele Hammermann, the director of the Dachau Concentration Camp Memorial Site, voiced her disgust. "It was a terrible shock," she told Smale. "This is the most important symbol of the concentration camp."
It's estimated that 200,000 people were imprisoned in Dachau. The total number who died there will likely never be known. The gate and its phrase were constructed by camp inmates. While the slogan "Arbeit macht frei" began as phrase extolling the Protestant work ethic, it took on a more sinister meaning under the Nazis. Barry Rubin at the Rubin Center explains that the phrase, which appeared at the gates of many concentration camps, was a promise to people entering what were thought to be work camps that if they worked hard and cooperated, they would eventually be released. But as the Nazi regime carried out genocide, murdering people at the camps and working them to death, the meaning of the phrase morphed. Work made people free by eventually bringing the release of death.
"It is a relief to me that this original evidence of the Nazis' cynicism and contempt for humans has been rediscovered," Karl Freller, head of the Bavarian Memorial Foundation said in a statement, reports the AFP. The gate will be returned to the camp museum for restoration, though it is not known if it will be replaced at the entrance or put on display inside the museum to keep it away from other thieves.
It's not the first time a gate bearing the words Arbeit macht frei has been stolen. Eddy reports that a sign carrying the phrase was stolen from Auschwitz in 2009 and recovered several days later cut in three pieces. Swedish neo-Nazi leader Anders Hoegstroem was jailed for two and a half years for the theft as were two Polish acomplices. That sign was repaired and hung in the Auschwitz museum, and a replica was placed above the camp's gate.