Gardner Museum Offers $10 Million for Information About 1990 Heist
The museum believes that somebody, somewhere can shed light on the whereabouts of 13 missing masterpieces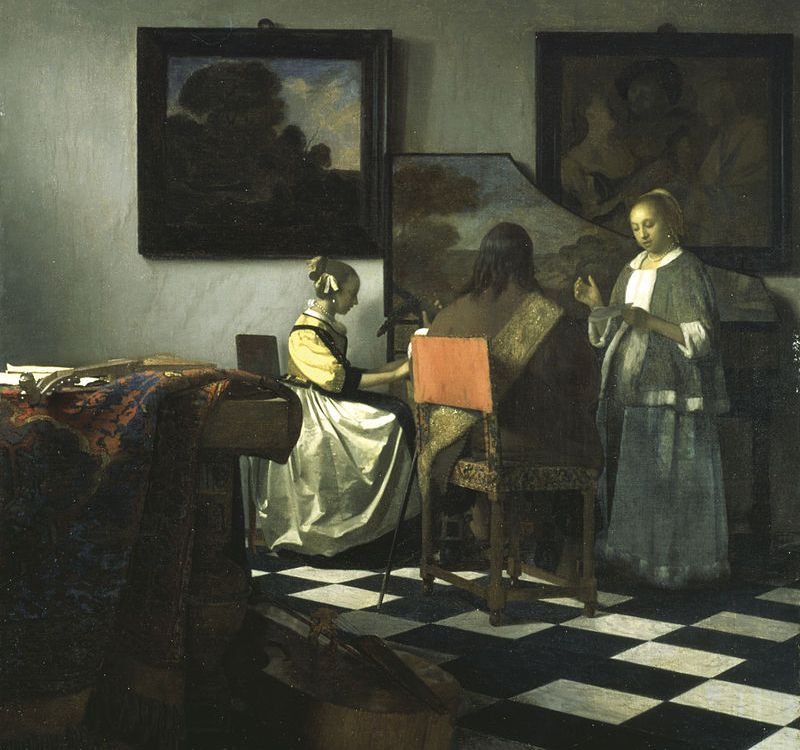 In the early hours of March 18, 1990, two men dressed as police officers strolled into Boston's Isabella Stewart Gardner Museum and made off with 13 precious works of art. The stolen paintings were never recovered, but nearly three decades after the heist, the museum remains hopeful that the works will be found. As Graham Bowley reports for the New York Times, the museum is now offering $10 million for information leading to the return of the missing masterpieces.
Museum officials hope that the sum will entice tipsters to finally come forward. It is not the first time that the institution has offered a hefty reward in exchange for the stolen goods. Days after the theft, the Gardner vowed to pay $1 million to anyone with viable information. In 1997, it upped the reward to $5 million.
But even the $10 million prize is equal to just a fraction of the paintings' collective value. Taken together, the stolen works—which include a Degas sketch, one of just 36 Vermeer paintings, and Rembrandt's only known seascape—are worth more than $500 million, according to NPR's Camila Domonoske.
"These works of art were purchased by Isabella Stewart Gardner for the education and enjoyment of the public forever," Steve Kidder, president of the Gardner Museum's board, says in a press statement. "It is our fervent hope that by increasing the reward, our resolve is clear that we want the safe return of the works to their rightful place and back in public view."
In 2013, the FBI announced that it had identified the thieves as members of "a criminal organization with a base in the Mid-Atlantic states and New England"— mobsters, in other words. The works appear to have been smuggled into Connecticut and Philadelphia in the years after the heist, but FBI officials say that their knowledge about the works' current whereabouts is "limited."
Both the FBI and the Gardner Museum believe that somebody is sitting on information about the paintings. And that person might want to step forward soon. The current $10 million reward offer will expire on December 31, 2017.