This Company is Turning Holocaust Survivor Interviews into Holograms
Researchers are using new technology to keep Holocaust testimonies alive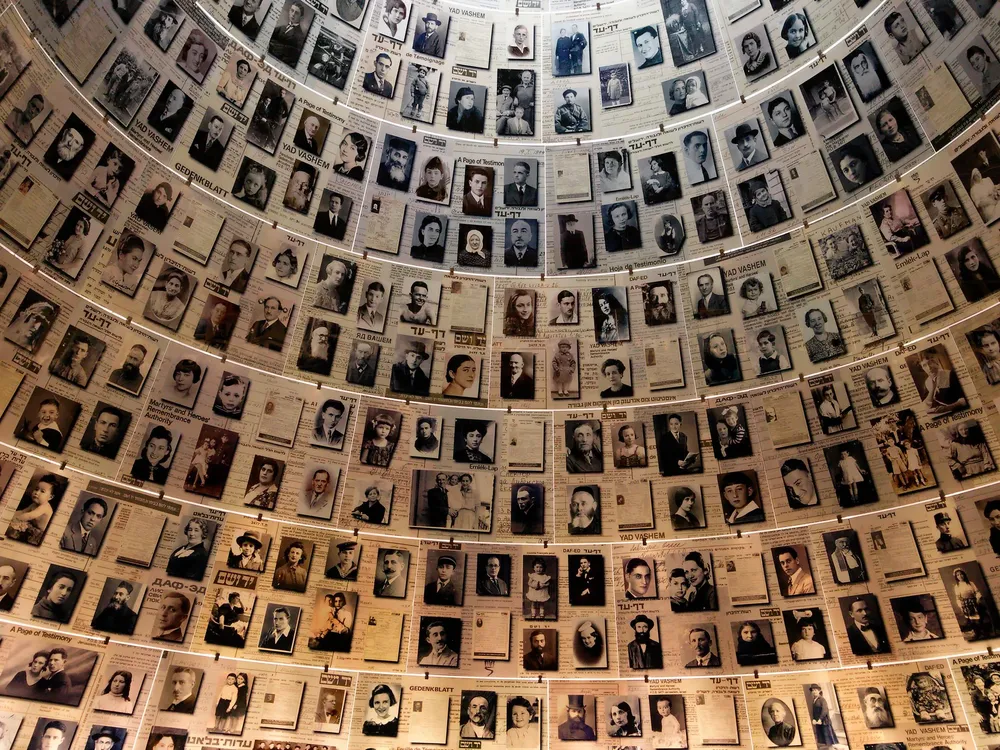 As the years go by, more and more witnesses and victims of the Holocaust are dying, and with them go a set of powerful memories and accounts of the atrocities committed by the Nazis. Preserving their stories has been a mission of many historians, curators and journalists. And now, one organization is trying to keep survivor testimonies alive in a new way: holograms. 
TODAY's Devin Coldewey reports on the New Dimensions for Technology project, which is being spearheaded by the University of Southern California. The project aims to preserve "a life's worth of stories just for the asking," writes Coldewey. The project starts with a set of interviews with survivors. Then, once interviews with survivors are recorded, they'll be made available to the pubic in an immersive, interactive 3D experience.
Coldewey explains:
The storyteller sits in a chair with a green screen behind them, watched by more than 50 cameras that record every move from every angle. The resulting image is shown on a special glasses-free 3-D display and adjusted to make it look like the person is actually in the room...viewers can simply ask their own questions and a suitable answer will be selected and played back by the lifelike hologram.
Not only does the project use state-of-the-art technology to record and make available survivor testimony, but it aims to go further than traditional survivor interviews. According to the project's website, researchers will use a "a new set of interview questions" to make testimony just as relevant in the future as it is today.
"On the one hand, you're going to get access to historical figures, and on the other hand, you can talk to your great-great-grandchildren as if you're really there," historian Steve Smith tells Coldewey. 
As the New York Times' Joanna Berendt reports, "the survivors' advancing age" is of increasing concern to many as the years go on. However, it's difficult to estimate how many survivors still are living. The U.S. Holocaust Museum has a voluntary registry that includes about 195,000 survivors in America and Canada, but it's uncertain how many die each year. This project hopes to capture at least of few more of those tales before their tellers are gone.