Man Who Tried to Steal Over 1,000 Unpublished Manuscripts Pleads Guilty
A former Simon & Schuster employee used his industry knowledge to impersonate publishing professions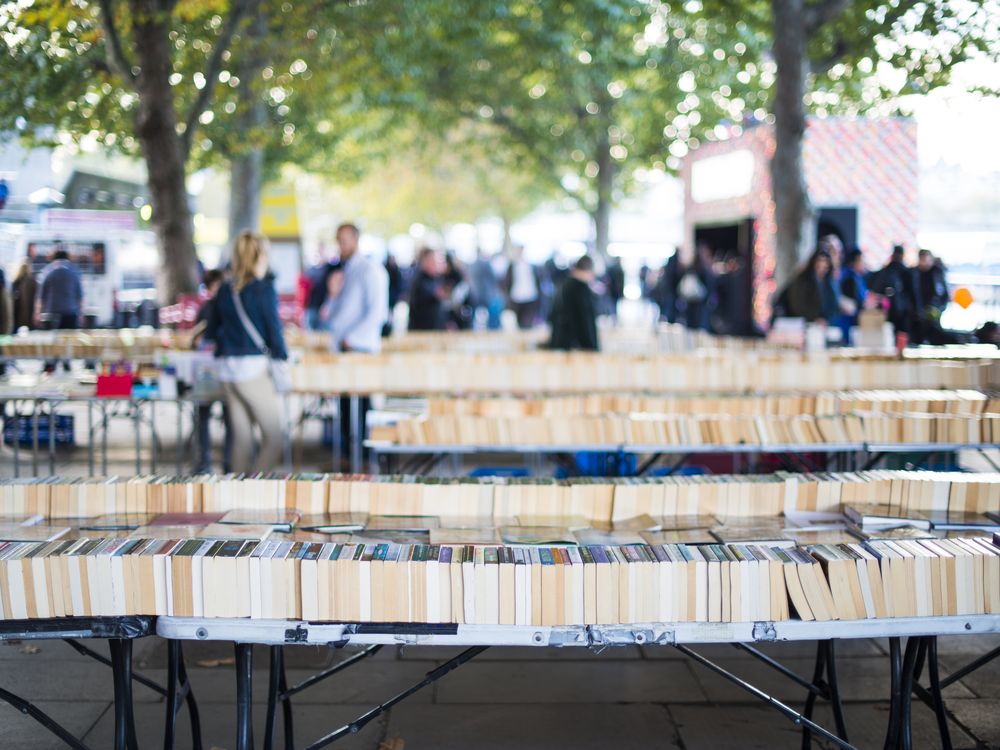 Filippo Bernardini, an Italian citizen who worked for Simon & Schuster, has admitted to trying to steal over 1,000 unpublished manuscripts written by famous authors—including Margaret Atwood, Sally Rooney, Ian McEwan and Ethan Hawke—as well as lesser-known up-and-comers.
Last week, the 30-year-old pleaded guilty to wire fraud in front of a magistrate court judge in New York. As a London-based rights coordinator for Simon & Schuster, Bernardini "used his insider knowledge of the publishing industry to create a scheme that stole precious works from authors and menaced the publishing industry," says Damian Williams, the United States Attorney for the Southern District of New York, in a statement.
Since at least 2016, Bernardini impersonated authors, agents, editors and publishers in order to steal the manuscripts. A year ago, the FBI arrested Bernardini in connection to the thefts, spelling the beginning of the end for his scheme.
His motives, however, remain unclear. The stolen manuscripts never appeared on the internet, nor were any ransom demands made, per BBC News' George Wright. Several publishing professionals who were targeted tell the New York Times' Elizabeth A. Harris and Alexandra Alter that the writing stolen from them never surfaced.
Some industry experts have speculated that Bernardini "may have been trying to enhance his reputation with insider knowledge of closely-held projects in order to advance in an insular world," per the Times.
Daniel Sandström, editor of Swedish publisher Albert Bonniers Förlag and a target of the scheme, tells BBC News that determining Bernardini's motive is tricky.
"The literary answer to that question, I think … [is that] somebody was doing it for the thrill of it, and there's a psychological enigma at the bottom of this story," he says. "A less romanticized answer would be that ... this was somebody who liked to feel important and pulling strings, and that this was a trick in order to achieve that."
Regardless of his motives, Bernardini spun a sophisticated, believable scam using his insider knowledge. According to the Times, he used industry shorthand in his phishing emails, such as "ms" instead of "manuscripts."
To impersonate literary professionals, Bernardini would make minor changes in email address domains, "so that an email that appeared to come from penguinrandomhouse.com in fact read penguinrandornhouse.com, with an 'rn' in place of an 'm,'" per the Times. Bernardini registered at least 160 fraudulent internet domains impersonating publishing professionals and companies, according to the U.S. attorney's office's statement.
"They know who our clients are, they know how we interact with our clients, where sub-agents fit in and where primary agents fit in," Catherine Eccles, an owner of a literary scouting agency in London, told the Times' Harris and Nicole Perlroth in 2020. "They're very, very good."
Though Bernardini was an employee of Simon & Schuster, the publisher has not been accused of any wrongdoing. When Bernardini was arrested last year, a spokesperson said in a press statement that the publisher was "shocked and horrified" by the allegations.
"The safekeeping of our authors' intellectual property is of primary importance to Simon & Schuster, and for all in the publishing industry, and we are grateful to the FBI for investigating these incidents and bringing charges against the alleged perpetrator," the spokesperson added.
Bernardini will be sentenced in April. He faces a maximum sentence of 20 years in prison.