Friday Night Lights: The Geminid Meteor Shower Peaks Tonight
For prime meteor shower viewing tonight, stay up late until the Moon sets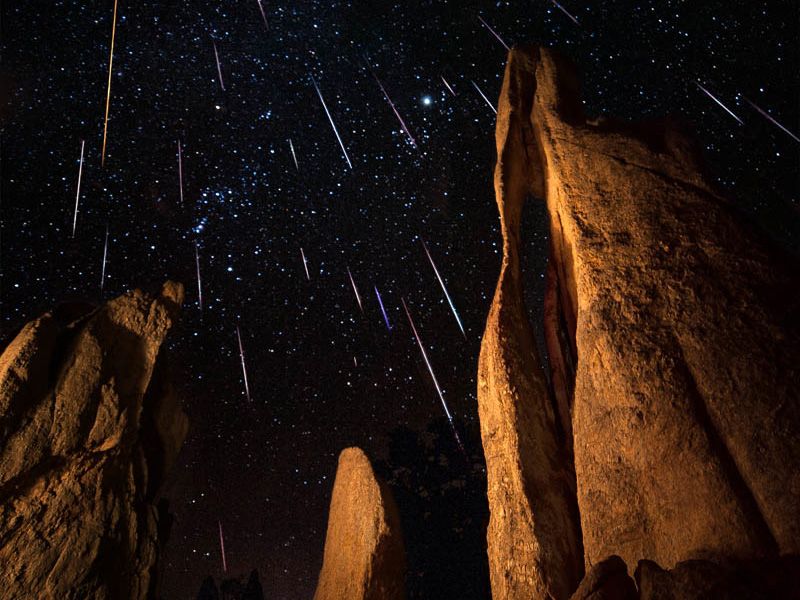 On Tuesday, a meteor exploded in the atmosphere over Tucson, Arizona. "The event began at 7:11 p.m. with a window-rattling sonic boom, as a massive fireball entered the Earth's atmosphere and broke apart," says the Arizona Daily Star, with the fallen rock sprinkling the region with meteorites. If you're the sort of person who really, really likes seeing space rocks light up as they die in the atmosphere and are feeling sad you missed the show—cheer up! The Geminid meteor shower, the "most intense of the year" is here, and it's peaking tonight.
Your best shot at seeing the meteors, "between 100 and 120 meteors are expected every hour at peak time," is to look up late tonight after the Moon has gone down.
If it's cloudy out where you live and you really want to see the show, Space.com has assembled a list of the ways you can watch online.
Despite their timely coincidence, says the Christian Science Monitor, the annual Geminid shower and the meteor that hit Tucson are not related.
More from Smithsonian.com:
Behold, the Geminids
This Meteor Shower Is So New It Doesn't Even Have a Name