British Author Takes Fresh Look at the Black Dahlia Murder
Piu Eatwell's recent true crime book on the case suggests that one-time suspect Leslie Dillon was the killer of Elizabeth Short in the unsolved 1947 murder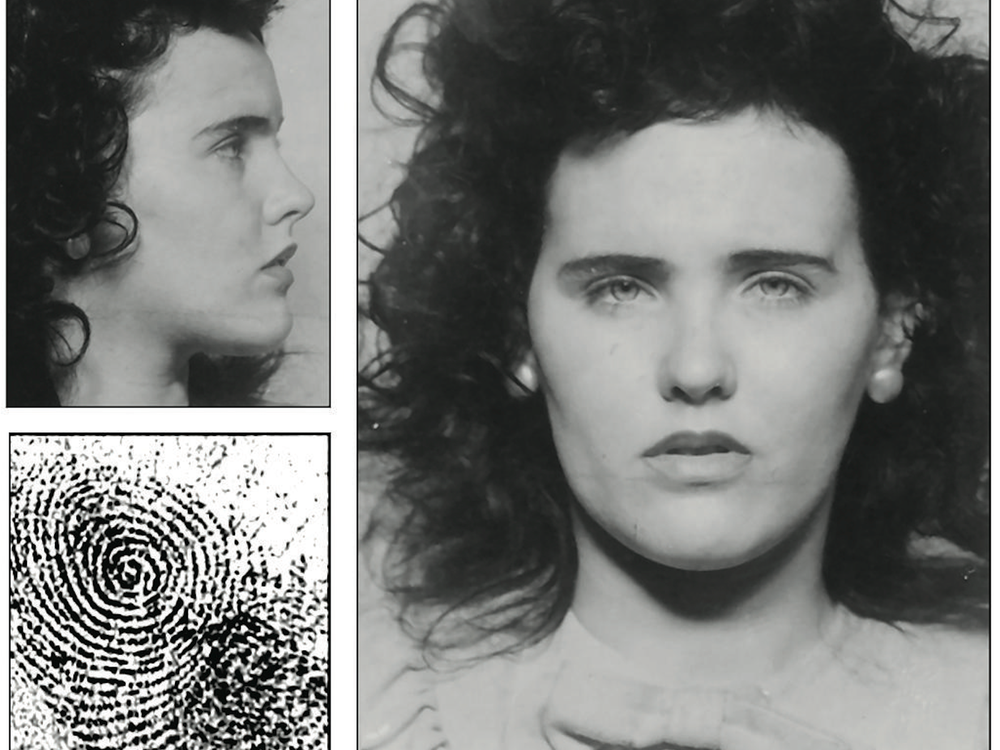 On January 15, 1947, a woman in Los Angeles out for a walk discovered the brutalized body of 22-year-old Elizabeth Short.
The infamous killing, known as the Black Dahlia murder, has remained unsolved to this day. But as Laura Barcella at Rolling Stone reports, a new book, Black Dahlia, Red Rose by Piu Eatwell, reexamines the story once again, putting forth a compelling hypothesis that one of the original suspects was indeed the killer.
Pulling from police and victim filings, forensic reports and newspaper clippings, Eatwell makes the case that Leslie Dillon, a bellhop, aspiring writer and former mortician's assistant, was the killer. Dillon, who moved to Florida soon after the murder, began writing to LAPD psychiatrist J Paul De River about the case in 1948, telling him that he wanted to hear details about the slaying as research into sexual psychopaths for a book he was writing. After some time, he claimed a friend was Short's killer. De River ultimately met up with Dillon in Las Vegas and would interrogate him over the course of several days.
Eventually, Dillon was taken into custody by the LAPD. In the book, Eatwell contends that a notoriously corrupt LAPD backed off of Dillion for suspicious reasons and engaged in a cover-up of the Dahlia case. For his part, Dillion later sued the department for its treatment of him. 
There is still no conclusive proof that Dillon was the killer, and he never confessed to the murder. As Sarah Pruitt at History.com reports, Dillon was one of at least 20 suspects who were investigated by the LAPD for the murder.
Eatwell's book isn't the first to try to pin a suspect. Reporters and writers have investigated the case for decades now, producing dozens of novels, movies, documentaries and true-crime books. Notably, back in 2003, for instance, a former LAPD homicide detective by the name of Steve Hodel published Black Dahlia Avenger: The True Story.
Hodel spent years attempting to crack the cold case after he found two pictures of who he believed was Short (one was later identified as a family friend) in a small family photo album. The images led Hodel to dig into a possible connection, and he eventually found that his father, Hollywood physician George Hill Hodel, was one of the top suspects in the case. He later learned that the LAPD bugged his father's home, recording him musing "Supposin' I did kill the Black Dahlia. They couldn't prove it now. They can't talk to my secretary any more because she's dead."
According to Alexis Sobel Fitts at the Guardian, interest in Hodel's work has faded as his theories have grown more elaborate; he's since attempted to connect his father to the Zodiac serial killings.
Years after Short's murder, why has her death spawned so much attention? For one, Short, a Massachusetts girl who moved to Hollywood to make it as an actress, was a black-haired, green-eyed beauty, drawing the interest of the tabloid press. The gruesome nature of the crime has also drawn interest, as did the nickname she earned from her friends for wearing stylish black dresses—the Black Dahlia—which served as instant branding for the crime, which ran as front-page news for the now-defunct Los Angeles Record for more than a month.
But though many theories about her murder are compelling, there remains no consensus on the identity of the killer.