Françoise Gilot, Whose Art Transcended Her Relationship With Picasso, Dies at 101
Her artistic career began before she met Picasso—and flourished long after she left him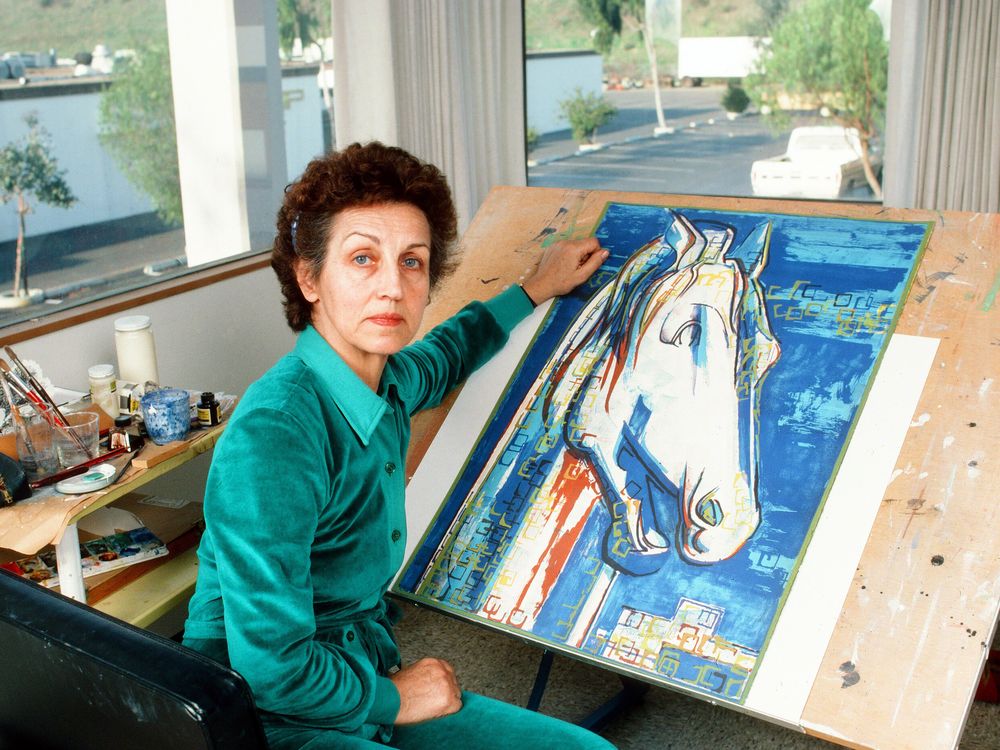 Françoise Gilot, a lauded French artist who wrote candidly about her volatile relationship with Pablo Picasso, died this week at age 101. 
"She was an extremely talented artist, and we will be working on her legacy and the incredible paintings and works she is leaving us with," says her daughter, Aurelia Engel, to Jocelyn Noveck of the Associated Press (AP).
New York's Metropolitan Museum of Art and Museum of Modern Art, as well as the Centre Pompidou in Paris, are some of the museums that have displayed Gilot's art. While Picasso may have influenced her work, her artistic career began before the two met, and the unique style she created was hers alone.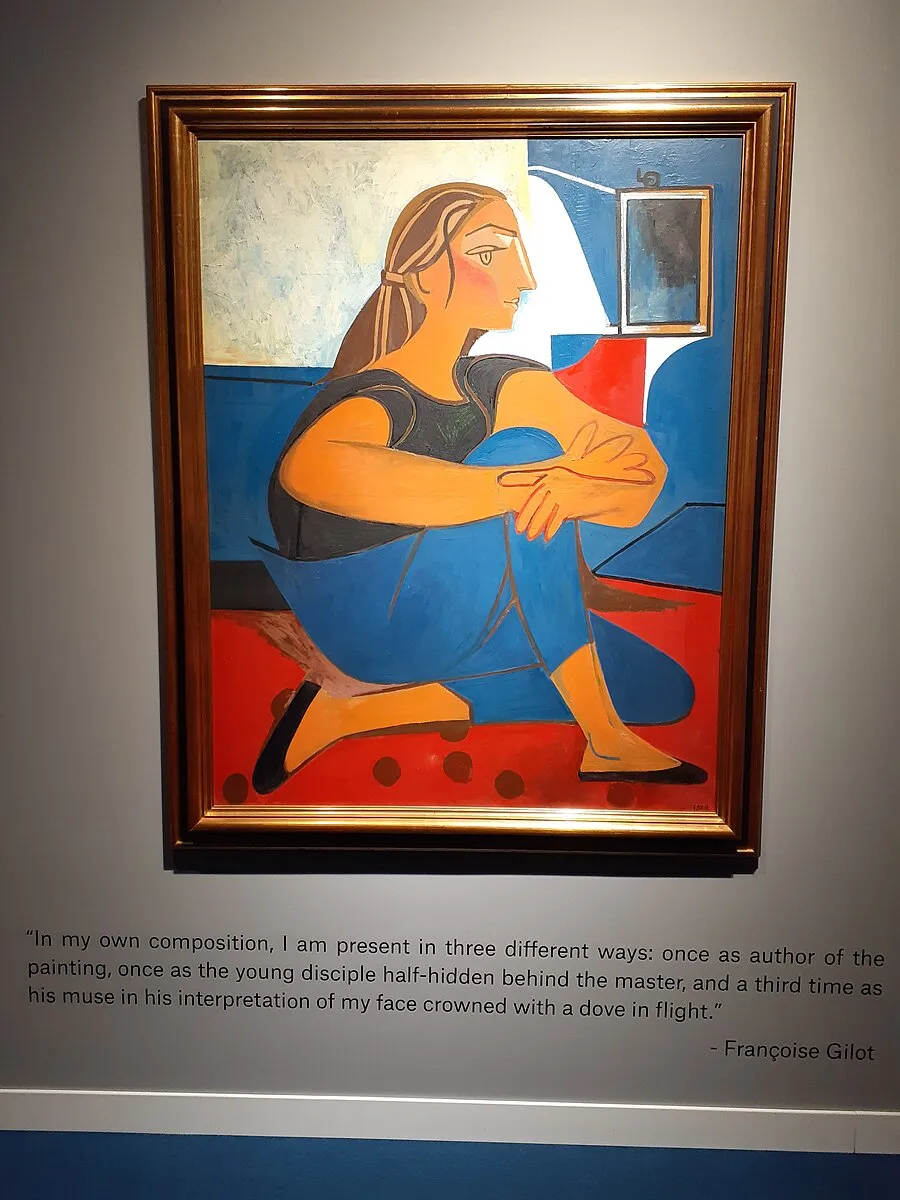 Born in a suburb of Paris in 1921, Gilot developed an interest in painting as a child. Her mother—who had studied art history, ceramics and watercolor painting—was her first tutor, per the New York Times' Alan Riding. Later, she took lessons with the Hungarian-French painter Endre Rozsda. Rozsda was Jewish, and he fled Paris in 1943.
The Guardian's Charles Darwent recounts a prophetic final exchange between the student and her teacher:
"As his train steamed out of the station, the 21-year-old Gilot wailed: 'But what am I to do?' Her teacher, laughing, shouted: 'Don't worry! Who knows? Three months from now, you may meet Picasso!'" 
Gilot met Picasso when she was 21; Picasso was 61 and already a famous, established artist. Their relationship began in 1944. Gilot later recalled good memories from this early period, and Picasso's art from this time affirms this. 
But Picasso, a notorious adulterer known for his abusive behavior toward women, quickly began mistreating her. Physical violence and blatant extramarital affairs were common during their relationship, even as the couple had two children together.
When Gilot finally left him in 1953, Picasso was shocked. He reportedly told her that she would be nothing without him; she was unmoved. Gilot recounted the harrowing relationship and its end in Life With Picasso, the memoir she published in 1964.
In it, she recalled Picasso claiming that "no woman leaves a man like me." Her response: "I told him maybe that was the way it looked to him, but I was one woman who would, and was about to."
The memoir angered the artist so much that he cut off contact with her and their children. He tried several times—always unsuccessfully—to prevent the memoir's publication in France. 
Gilot recounted the relationship with unrelenting honesty, remembering his "extraordinary gentleness" in her memoir while commenting frankly on his abuse. Picasso introduced her to Georges Braque, Marc Chagall and Gertrude Stein, but he disparaged her value as an artist and told her that nobody would care about her when she was no longer connected to him.
Yet Gilot's legacy reaches far beyond Picasso, and in recent years, her work has garnered much more recognition. A 1965 portrait of her daughter sold for $1.3 million at auction in 2021, per the AP.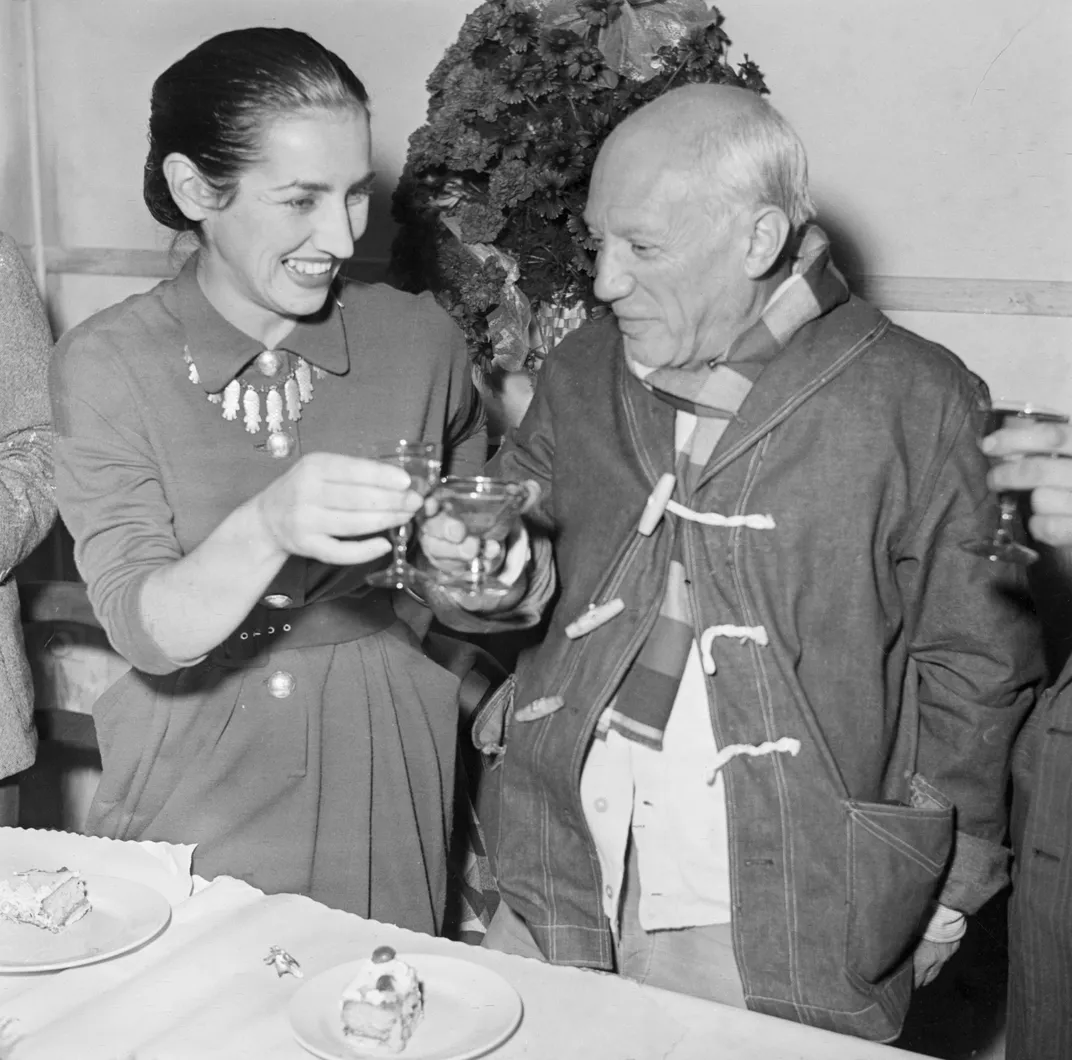 "To see Françoise as a muse (to Picasso) is to miss the point," says Simon Shaw, Sotheby's vice chairman for global fine art, to the AP. "While her work naturally entered into dialogue with his, Françoise pursued a course fiercely her own—her art, like her character, was filled with color, energy and joy."
During her life, Gilot emphasized that she never felt trapped or controlled by Picasso. In fact, in a 2022 interview for her 100th birthday with Ruth La Ferla of the Times, Gilot said that her fierce independence informed the art she created.
"As young women, we were taught to keep silent," she said. "We were taught early that taking second place is easier than first. You tell yourself that's all right, but it's not all right. It is important that we learn to express ourselves, to say what it is that we like, that we want."
A Note to our Readers
Smithsonian magazine participates in affiliate link advertising programs. If you purchase an item through these links, we receive a commission.