Four Finds from University of Kansas' Collection of Radical Zines
The university's Solidarity! Radical Library boasts a collection of almost 1,000 alternative papers
Over the years, the definition of the term "zine" has changed. What began as self-published fan magazines eventually became a core element of radical, marginalized people seeking an easy, ephemeral way to express themselves. While some people have taken to making digital zines and blogs in recent years, zines were never meant to last very long. For many years, they were printed in small, cheap runs on a photocopy machine. Earlier this year, the University of Kansas acquired a collection of nearly 1,000 zines from the now-defunct Solidarity! Revolutionary Center and Radical Library.
"They are somewhat ephemeral by nature. And they are certainly a form of outsider writing," Frank Farmer, an English professor at the University of Kansas said in a statement. He arranged the acquisition after the Lawrence, Kansas-based zine library disbanded. "They often go unnoticed by mainstream culture. A lot of them are what you could call 'publications of high weirdness.'"
Many of the zines in the collection have been digitized in an online archive, and they cover topics ranging from radical queer and feminist manifestos to comic books and instruction manuals for all sorts of homemade projects. Though there are hundreds of zines to comb through in the collection, here are four cool finds to peruse: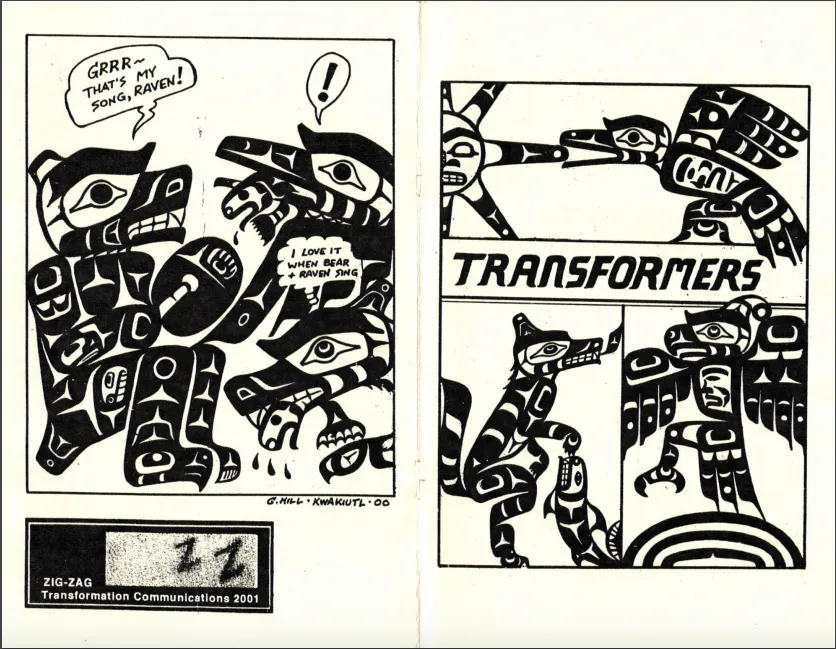 Transformers
This short comic book by an artist identified as Zig-Zag draws inspiration from Native American mythologies, both in story and its look. The zine contains several short stories, retelling traditional myths using an art style evocative of art by indigenous peoples in the Pacific Northwest. True to its name, many of the stories in Transformers feature shapeshifting trickster gods, though with a distinctly modern, political bent. In one story, the artist retells a traditional myth of how the shapeshifting spirit Raven stole the sun from the Sky Chief; in another, Raven watches as anti-capitalist rioters clash with armed police. A third short comic follows the eerie Bakwus, Chief of the Ghosts, who is depicted as transforming people into zombie-like beings by offering them drugs, religious pamphlets and money. By using traditional stories and art to address modern politics, Zig-Zag shows how stories of individuals struggling authorities have been told over and over again through the ages.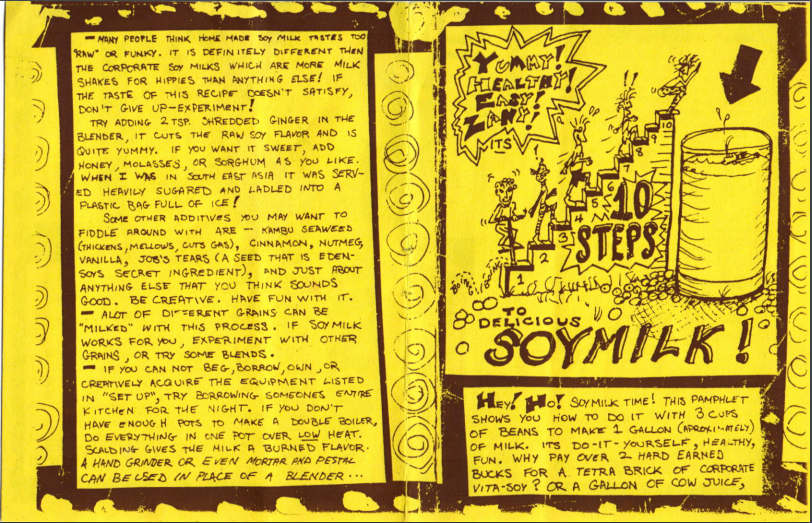 10 Steps to Delicious Soymilk!
Why buy soymilk when you can make it? That's the premise behind this instructional zine by Marko Crabshack, which contains a handy illustrated recipe for making your own soymilk at home. The zine is an example of the do-it-yourself ethos behind many zines, as it challenges the reader to make something themselves that many might feel they can't do at home. According to Crabshack's recipe, all it takes it a few cups of soy beans, some vegetables, a few kinds of flour, and a willingness to spend some time cooking over the stove. The reward: you'll be free of factory-farmed, store-bought soy milk for good.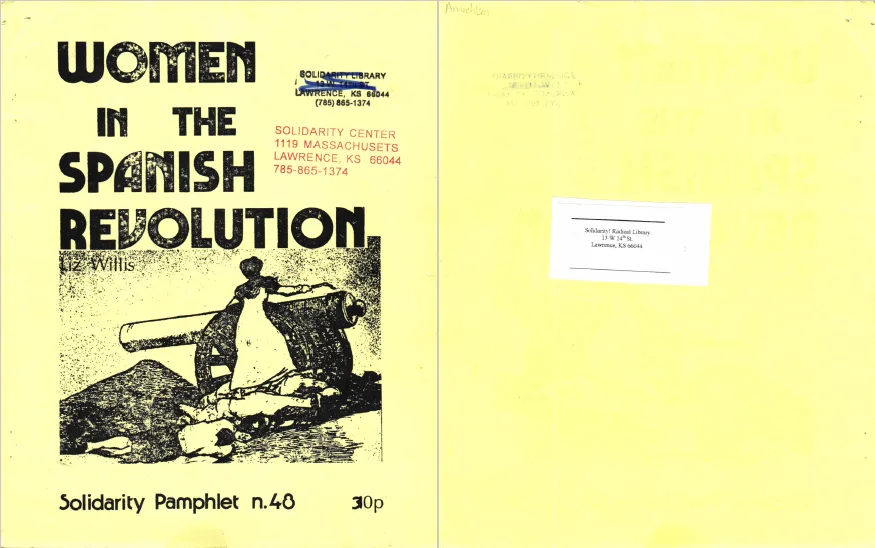 Women in The Spanish Revolution
Many zines are irreverent and roughly made, but this zine by Liz Willis takes a more academic approach to its subject matter: a feminist history of the Spanish Civil War. Noting that many histories of the war between the fascist Francisco Franco and the Republican forces focus mainly on the achievements of men, Willis presents a less-seen version of events that brings the accomplishments of Spanish women during the war to the forefront. Willis' zine cites oppressive treatment of women before the war and their largely ignored roles in fighting for the Spanish Republic, filling in some much needed context to the major historical event.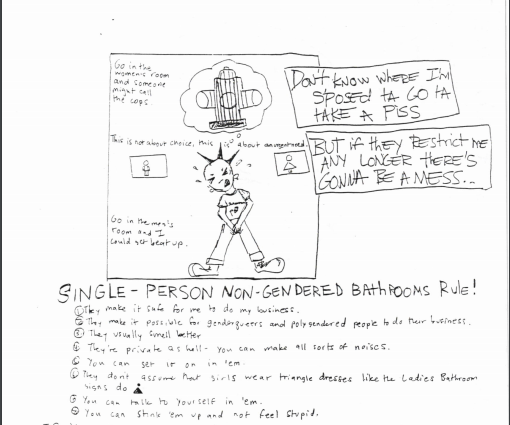 Camp Trans Gender Camp 2000
For marginalized communities, sharing stories and experiences can be a powerful tool for coping in the face of oppression. While equality for transgender people has become a more common topic in the mainstream media in recent years, many in the community have felt that they were put on the backburner and discriminated against even within the larger movement for LGBTQ rights. Camp Trans Gender Camp 2000 is a collection of drawings and short written pieces about the struggles that many trans people still experience, like the basic problem of finding a safe place to use the bathroom and philosophical discussions about what constitutes a person's "real body." Though this zine was put together almost 20 years ago, many of the problems, fears, and reasons to be angry that the writers discuss could have come from someone creating a zine today.