Forgotten Children's Book by Maurice Sendak Will Be Published in 2018
The "Where the Wild Things Are" author collaborated on the manuscript with long-time friend Arthur Yorinks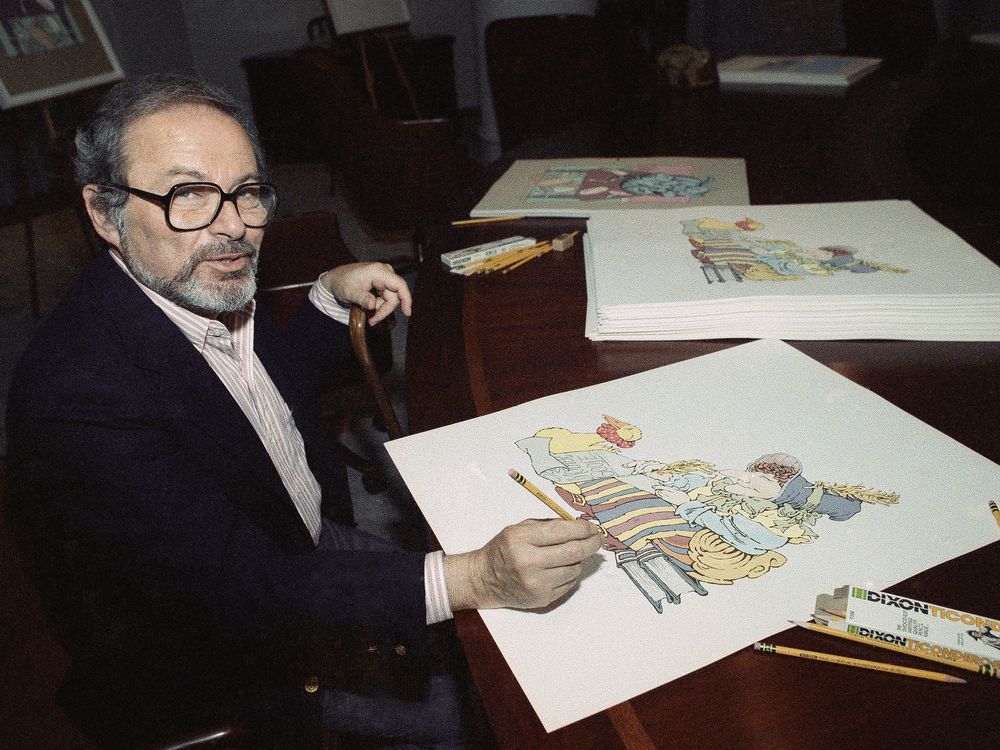 Maurice Sendak regaled generations of young readers with Where the Wild Things Are, his beloved 1963 picture book about a little troublemaker who sails off to a land of monsters. Now, five years after the iconic author's death, another fantastical Sendak story has come to light. As Sue Corbett reports for Publisher's Weekly, the manuscript for an unpublished children's book was recently discovered in Sendak's archives, where it had lain forgotten for 20 years.
Lynn Caponera, president of the Maurice Sendak Foundation, found the manuscript while sorting through the author's files. The work was co-authored by Sendak and his friend Arthur Yorinks. According to Danuta Kean of the Guardian, the pair had collaborated on two other children's books: The Miami Giant and Mommy?, published in 1995 and 2006, respectively. The newly discovered book, titled Presto and Zesto in Limboland, is a tribute to the authors' lasting friendship.
The story was based on an inside joke. Yorinks would often visit Sendak at his Connecticut home, but only knew where the author lived "in relation to the train station," as Yorinks recounts during a conversation with Corbett. When Yorinks later moved to Connecticut, he assumed he lived a half-an-hour's drive away from his friend.
It turned out, the pair lived only a few minutes away by car. "When [Sendak] opened the door he said, 'Presto!' That became my nickname," Yorinks says. He, in turn, gave Sendak a rhyming moniker:  "Zesto."
Before the narrative came the illustrations. In 1990, Sendak drew a series of whimsical images to accompany a London Symphony Orchestra performance of Leoš Janáček's Rikadla, a 1927 composition based on nonsensical Czech nursery rhymes. Sendak contemplated publishing the illustrations alongside translations of the Czech verses, but the difficulties of the project caused it to be tabled.
Yorinks remained convinced that the illustrations would make for a great picture book. Seven years after the drawings were created, he proposed to Sendak that they devise a story to accompany the images. The friends spread 10 illustrations out on a table and spent an afternoon brainstorming. The result: a story about Presto and Zesto, which paid tribute to their friendship.
Both Yorinks and Sendak soon became entangled in other projects and reportedly forgot about the manuscript. Now that Presto and Zesto in Limboland has been rediscovered, Michael di Capua Books/HarperCollins plan to publish the story in fall of 2018, giving new life to an old tale of enduring friendship.