The Forest Service Is Running Out of Money to Fight Fires
Firefighting and prevention costs now blaze through 51 percent of the U.S. Forest Service budget, compared to 17 percent in 1995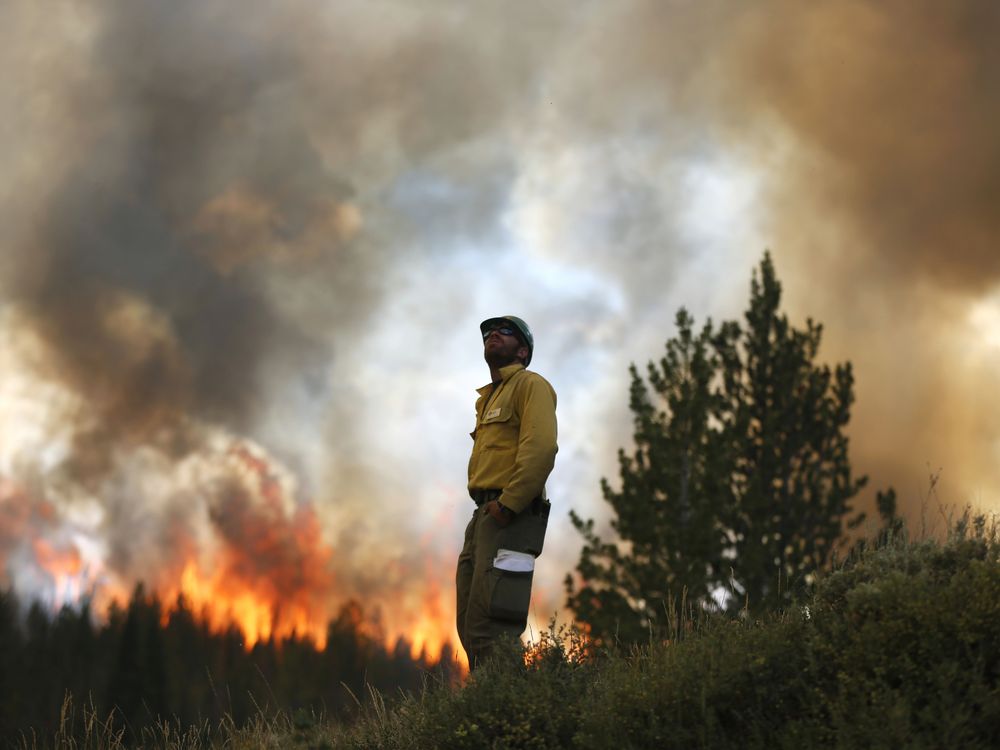 The U.S. West has enjoyed a mild wildfire season, despite the region's remarkably hot and dry year. Still, the U.S. Forest Service will soon run out of funds to fight those fires.
Burning through the firefighting budget in August means the agency needs to scrape money from other places. "When we begin to run out of money we have to dip into the very programs that will reduce the risk of these fires over time," Agriculture Secretary Tom Vilsack told the Associated Press.
That move, called fire borrowing, has become a common one for the Forest Service. When the agency diverts funds to fires, it has to limit other activities, including brush clearance and forest thinning, that are intended to tamp down the risk of more fires. Fire borrowing also bites into the agency's ability to restore forest, rangeland, soil and water resources after burns. Every year, the agency's forced to take $500 million it'd otherwise bet on the future and dump it into more immediate problems.
Although the number of acres burned this year is the lowest in a decade, overall trends—driven by global warming, drought, insect damage—show bigger and wilder fires. Those blazes are also more expensive to fight. Since 1995, the proportion of the Forest Service budget devoted to fighting wildfires has tripled, according to a report Vilsack released early this month. 
The fight against fire has spread to the halls of Congress, too. In July, the White House requested $615 million in emergency funding for this fiscal year. The House Appropriations Committee did approve a $150 million increase in funds for wildfire fighting and prevention next year, for total of $4.1 billion. But legislators left D.C. for the August recess without approving the White House's request. Proposals are also underway to treat wildfires more like hurricanes, floods and earthquakes and fund them with disaster-cap adjustments.
Meanwhile, the drought continues to dry out California and other parts of the West, areas that often see the worst conflagrations in September and October.