Foreclosed Homes in Los Angeles Will Be Transformed Into Parks
L.A. is transforming foreclosed homes into much-needed urban green spaces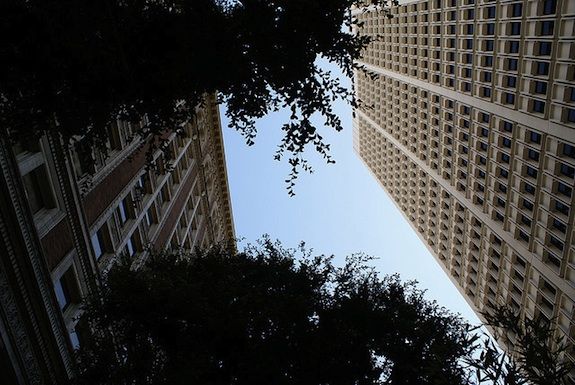 Los Angeles is re-imagining its blight of foreclosed homes as urban green spaces. The city will target neighborhoods most starved for nature and convert 50 vacant properties located there into public parks, Co.Exist reports:
The city hopes the new initiative will help relieve urban residents' lust for green. L.A. devotes just 10 percent of its land to parks. In 2000, L.A. spent only $35 per resident on green space, compared to Seattle's $153 and San Diego's $85. In an attempt to reform, the city is allocating around $80 million in new funding to this and other new efforts to extend green spaces to inner city locations often devoid of grass or trees.
The future parks will be selected based on key demographics—population density, median housing income, poverty levels and the number of existing parks within a half-mile radies. L.A.'s 50 Parks Initiative is spurring the effort.
Darryl Ford, who works at the city's parks department, took NPR to one of these small parks:
We want to build as many new, small public parks in our really dense communities in Los Angeles, 'cause we know that they're communities that need more park space….

It's a small park. It's a little under 5,000 square-feet. We're constructing a new playground. Those are types of parks that we're trying to build, parks that really are going to have an impact on the local community.
When completed, the new parks will average less than 20,000 square feet, or about twice the size of the typical American home.
More from Smithsonian.com:
City Officials Declare War on Lawn Gardens
Panorama Mama