Flower Tourism Blooms in China
The Netherlands has tulips, Japan has cherry blossoms, and now China wants in on the action too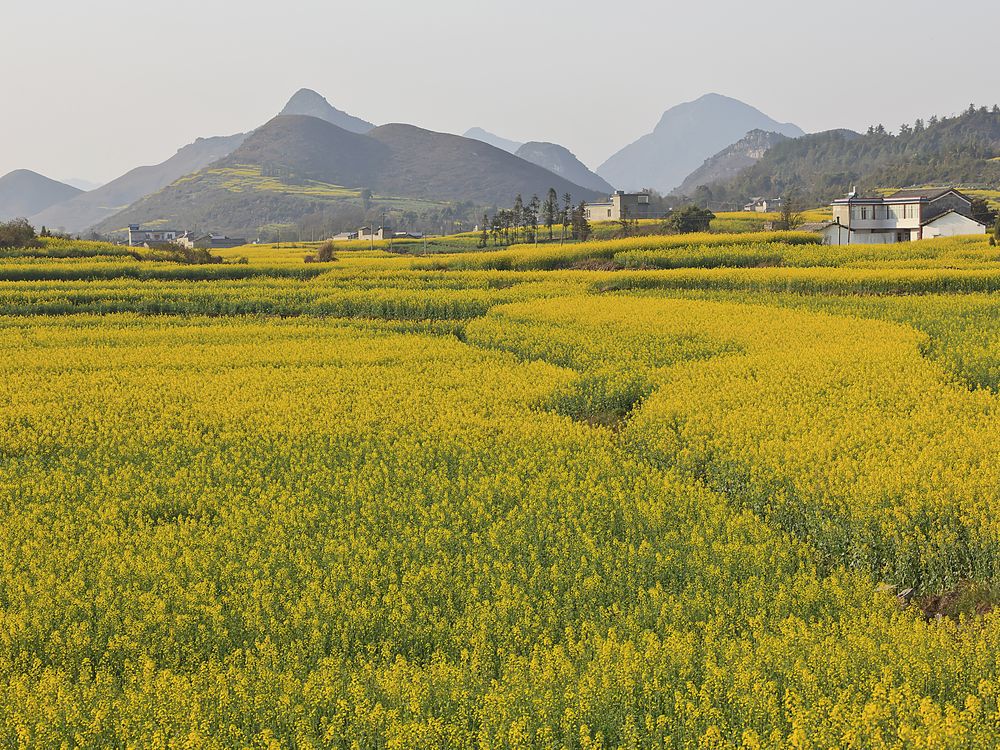 After a long cold winter, when fragrant blooms transform dull backgrounds into stunning landscapes, both tourists and locals flock each year to the prettiest locations. Search #cherrybloossom on Instagram right now, and you get the picture. Japan's already known for its cherry blossom season, but now China is trying to promote its flowers, too. The country's flower tourism is becoming more and more pronounced, the state press agency says, with locals and foreign visitors traveling to see the flowers.
From Xinhua:
Famed for its cherry trees, for many Wuhan University has become a must-see every March. The campus was crowded with 50,000 visitors a day during the flowering season last year. This year, authorities capped the daily limit at 40,000.

In 2013, Wuhan attracted 170 million domestic and foreign visitors and many came for the city's "five flowers": cherry blossom, azalea, lotus, peony and plum blossom. Always keen to maximize the allure of the flowers, the city came up with idea of making the most of arguably China's best known athlete, tennis player Li Na, by placing a life-size wax statue of her in some popular parks.
Hype aside, China still doesn't have the same kind of floral tourism infrastructure that Japan does. Japan's cherry blossom festivals have spawned similar celebrations around the world (including in Washington, D.C. and Brooklyn). And while other floral tourism destinations grew out of industries, like France's lavender fields, or the Netherland's Tulips, almost all of the locales that rely on flowers emphasize the importance of preserving nature. China doesn't have the same systems in place, yet.
Xinhua interviewed Li Tianshu, a travel expert in China, who said that bookings to France and Japan for their flower seasons was steadily rising. "China's flower tourism has tremendous potential but it has to look beyond immediate gains and give due attention to the environment. We have to learn to invest our various flowers with distinctive cultural elements," said Li.