Florida Man Discovers Moon Rock at Garage Sale
Mounted on a wooden plaque, the lunar nugget had been a gift to the people of Louisiana from NASA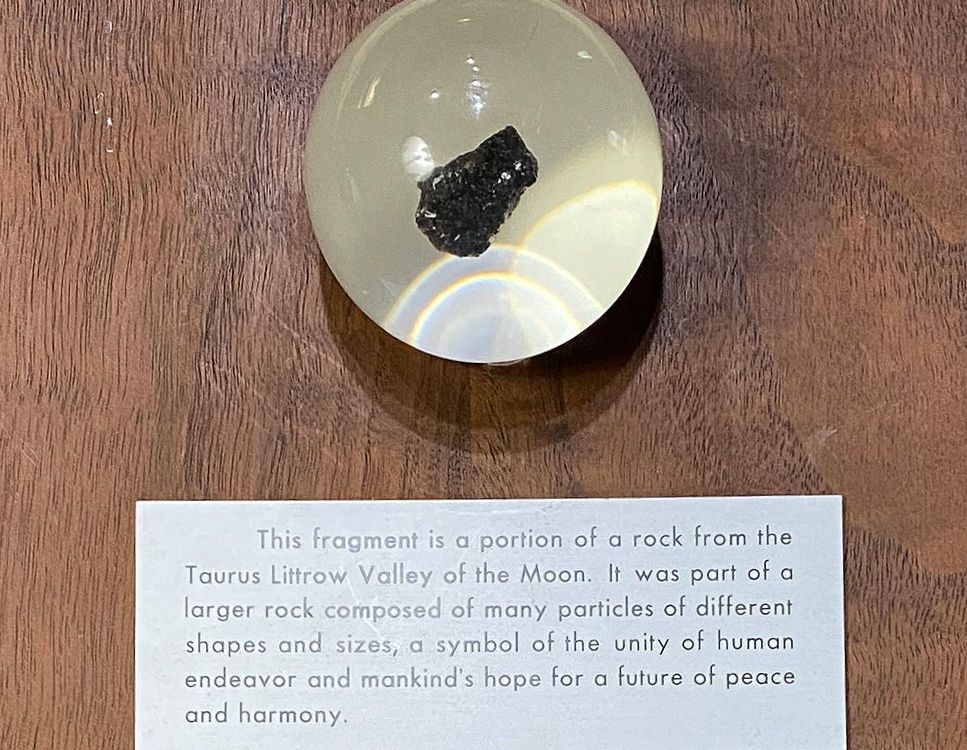 A Florida gun collector likes to shop at garage sales for old plaques so he can reuse the wooden backs to repair gunstocks. Recently, he was looking through a collection he bought years ago when one featuring a small Lucite ball caught his eye.
"What the hell is this?" he remembers thinking at the time, reports Robert Pearlman of the website CollectSpace. "Before I start stripping things off, I generally take a moment to read them."
The man quickly realized there was a precious stone inside the plastic orb—not a gem, but a piece of moon rock brought back on the Apollo 17 mission in 1972. The plaque and lunar nugget had been a gift to the state of Louisiana by then-President Richard Nixon but somehow ended up in a garage sale for the gun collector to find years later.
"Oh! They are looking for this puppy," he tells CollectSpace, adding "I can't even tell you how long I owned it for. I'm not even sure how much I paid for it. I buy plaques because I take the wood from the plaques and I send it over to my gunstock guy and he makes grips for my Colts and so forth."
The gun collector, who prefers to remain anonymous, has donated his find to the Louisiana State Museum, where it is has been reunited with a second moon rock. Steve Maklansky, the museum's interim director, is still trying to figure out how this other worldly artifact left Louisiana's orbit in the first place.
"I just don't know about its chain of ownership," he tells David J. Mitchell of the Advocate. "As you can appreciate, I'm just happy that it is here now."
After Apollo 17 landed back on Earth, Nixon handed out 379 slivers of the satellite stone to all the states and territories, as well as foreign nations. Over time, those gifts began to disappear. A 2002 search launched by CollectSpace found that many were unaccounted for. To date, the fate of 171 rocks remains unknown.
At least 200 of the celestial samples were encased in Lucite and mounted on wooden frames. The Louisiana plaque also includes and a 4-by-6-inch state flag and a metal plate with an inscription identifying the moon rock as having traveled on the "Spacecraft America during the Apollo XVII mission, December 7-19, 1972."
A second metal plate reads:
"This fragment is a portion of a rock from Taurus Littrow Valley of the Moon. It was part of a larger rock composed of many particles of different shapes and sizes, a symbol of the unity of human endeavor and mankind's hope for a future of peace and harmony."
The plaque also states that the gift was "Presented to the people of the state of Louisiana by the National Aeronautics and Space Administration."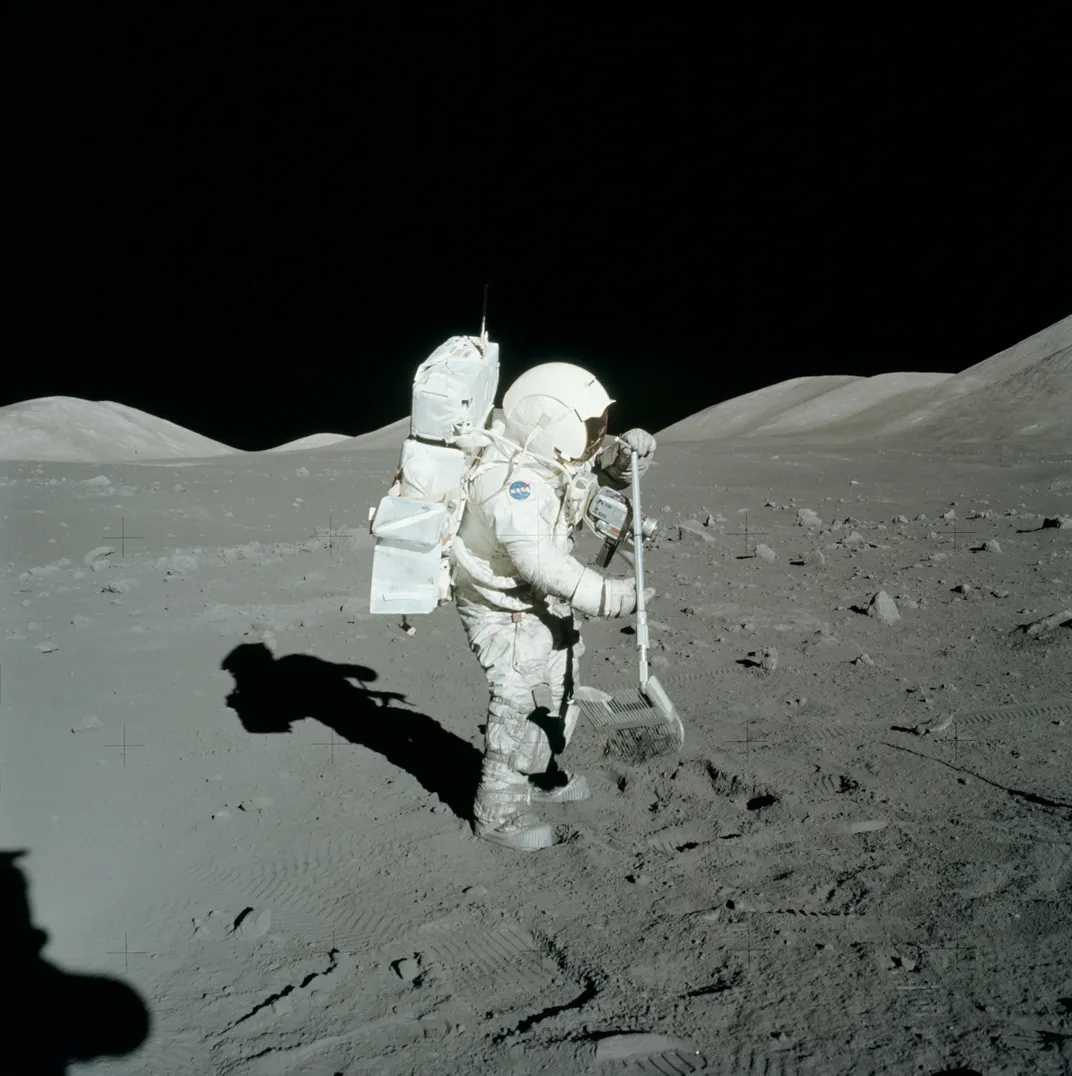 In 1972, astronauts Eugene Cernan and Harrison Schmitt spent 22 hours on the lunar surface collecting more than 240 pounds of rocks and dust. Most of that remains in the NASA vault, though samples are occasionally released for scientific study. One piece is currently on display inside the Oval Office in the White House, reports Stacy Liberatore of the Daily Mail.
The Florida man who found the plaque hand-delivered it to Louisiana State Museum. He didn't want to take a chance that something might happen during delivery. Maklansky is grateful for his generosity and concern for reuniting the state with this precious artifact.
"It is an extraordinary piece of Louisiana history," he tells CollectSpace. "Obviously then, Louisiana State Museum would be a fitting venue for it to be held for posterity and also offered for public display. We're excited to take possession of this piece and to share it with our audiences."