Florida High School Cancels 'Indecent,' a Play About Censorship on Broadway in 1923
Free speech groups—and playwright Paula Vogel—are condemning the school board's decision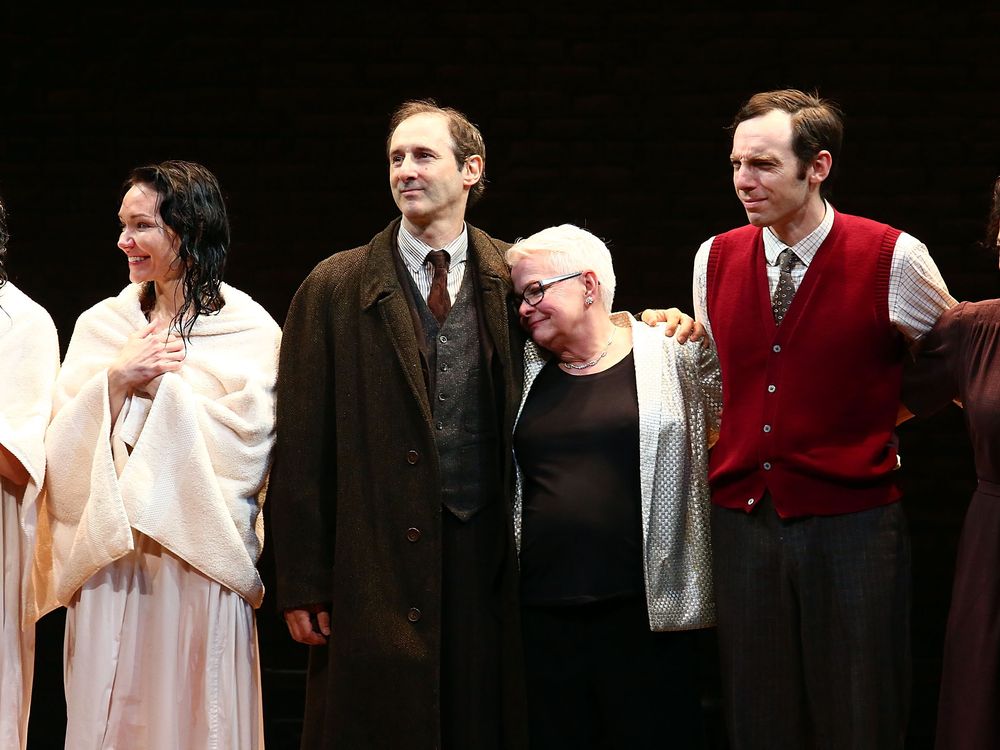 In 1906, dramatist Sholem Asch wrote God of Vengeance, a Yiddish play about the daughter of a Jewish brothel owner falling in love with one of her father's prostitutes. When an English production of the play opened on Broadway in 1923, the cast and producer were arrested on obscenity charges—and the play was shut down. 
In 2015, playwright Paula Vogel dramatized the controversy and censorship in her own play, the Tony-nominated Indecent. Now, a Florida high school has abruptly canceled a student production of Indecent, citing sexual content.
Administrators at the Douglas Anderson School of the Arts in Florida's Duval County made the decision a few weeks after casting had been finalized. The play was replaced by The Seagull by Anton Chekhov.
In a statement, several free speech groups—including the National Coalition Against Censorship, PEN America and the Dramatists Legal Defense Fund—express "deep concern" over the play's cancelation and urge the school to reverse its decision.
Sonya Duke-Bolden, a Duval County district spokesperson, tells the Associated Press' Mark Kennedy that the decision was made because the production "contains adult sexual dialog that is inappropriate for student cast members and student audiences. It's that simple."
The coalition of free speech groups accuses the school administrators of hypocrisy, given that they have approved productions containing mature sexual themes in the past, such as Chicago and RENT.
"If vaguely-defined 'adult sexual dialog' is reason enough to ban plays from school productions, these and many other canonical productions would be banned from student theaters—Romeo and Juliet for depicting sexually active teens, Oedipus Rex for its incestual themes, and other works that have serious literary and artistic value for students and community members," say the free speech organizations in the statement.
The groups add that the cancelation of Indecent is "deeply hurtful to LGBTQ+ students, including members of the cast, who see the rejection of the play as a denial of the historical experience of LGBTQ+ people and the persistence of discrimination against them."
Vogel has offered to speak with the school board directly. "Disempowering young artists at this crucial age borders, to me, on an obscene act," she says in a statement. "I hope the school board reconsiders their action."
According to PEN America, Vogel found out that her play was being canceled when she watched an Instagram video uploaded by high schooler Madeline Scotti, who had been cast in the production.
"The 100-year anniversary of Sholem Asch's
God of Vengeance
being shut down on Broadway is the same week that our production of
Indecent
would have opened," says Scotti in the video, describing
Indecent
as a "queer Jewish love story." "One hundred years—100 years—and we are still fighting the same injustices that Sholem Asch and his company did."