Florence Harding, Not Eleanor Roosevelt, May Have Created the Modern First Lady
She did things her own way, and helped to set a precedent for the First Ladies who followed her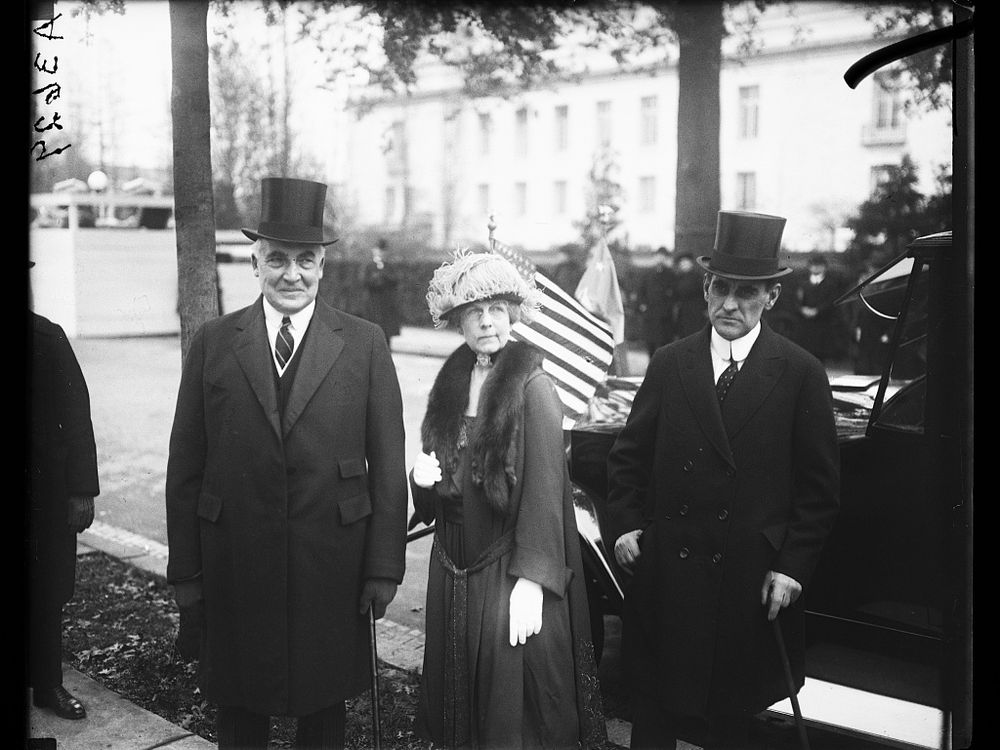 Florence Harding started out life as the wealthiest young woman of an Ohio town. She ended it the widow of a scandal-plagued president.
Born on this day in 1860, Florence Harding would go on to gain the White House nickname "The Duchess," originally bestowed on her by her husband. "Energetic, strong-willed and popular," Florence Harding  was "an important influence on her husband's business and political careers," writes Encyclopedia Britannica. Warren G. Harding's presidency–and its many scandals–has been written about at length. He is remembered as being one of the country's worst presidents and his wife has been remembered as "a shrew," though both were popular while alive. Here are five things to know about her unconventional life.
She was always independent
Florence Kling was born in Marion, Ohio. Her father, Amos Kling, was "the richest man in a small town," according to the White House Historical Association. She worked in her father's businesses throughout her childhood, writes the National First Ladies Library. At his hardware store, she helped customers as well as doing book-keeping and general business maintenance. "As a teenager, she also rose her horse out to collect rent on outlying Marion County farms owned by her father," the library writes.   
Her first marriage may have never happened at all
"Much like her strong-willed father in temperament, [Harding] developed a self-reliance rare in girls of that era," writes the White House Historical Association. After training as a pianist in Cincinnati, she partnered with a Marion man named Henry De Wolfe. Accounts of their relationship differ on whether or not the two ever married or whether their relationship was entirely common-law. Either way, it angered her family. The couple had a son.
After the relationship fell apart, she refused to move home, the White House Historical Association writes, and instead "rented rooms and earned her own money by giving piano lessons to children of the neighborhood." Her son stayed with her father, writes History.com.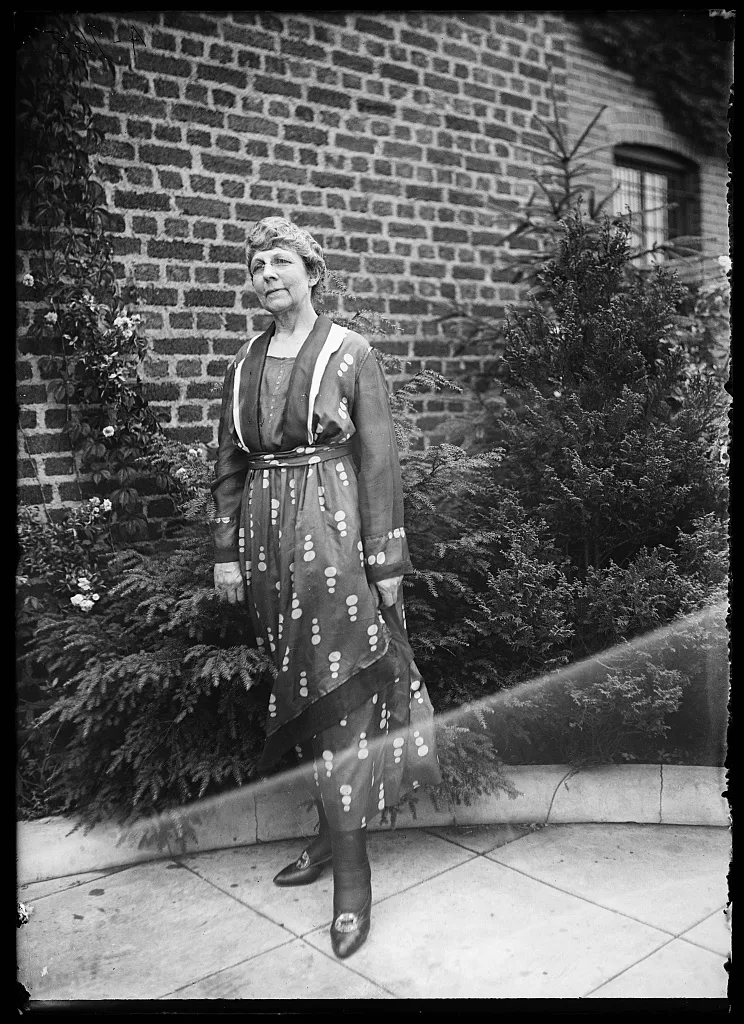 After her marriage to Harding she became a hard-headed business manager
She married a young Warren G. Harding, then the owner and editor of The Marion Daily Star, five years later. A few years after that, writes the National First Ladies Library she became the paper's business manager, turning skills gained at her father's businesses to another purpose. "She did not draw a separate salary, but did share profits with her husband and they opened a joint personal checking account," writes the library.
She ran Harding's political campaigns
From the start of Warren G. Harding's involvement with politics, Florence Harding was directly involved. "I have only one real hobby–my husband," she said according to the White House Historical Association. "During his two terms as state senator… and lieutenant-governorship… she managed his social and political contacts, finances, public remarks, even his clothing," writes the National First Ladies Library. When Warren G. Harding was running for president, she became "the first candidate's wife to speak with the press."
She revolutionized the role of First Lady
Although Eleanor Roosevelt is usually said to have created the modern First Lady's role as political partner to the President, historian Katherine A. Sibley argues that Harding was the actual pioneer. "Journalists of her time recognized that her influence would assist them in reaching the president," Sibley writes. One newspaper account of the time said that "She [shared] his life in a fuller, deeper and wider measure than do the wives of most public men."