Flooding in Pakistan Threatens Remains of 4500-Year-Old Civilization
Strong flooding fueled by the annual monsoon threatens the ancient town of Mohenjo-Daro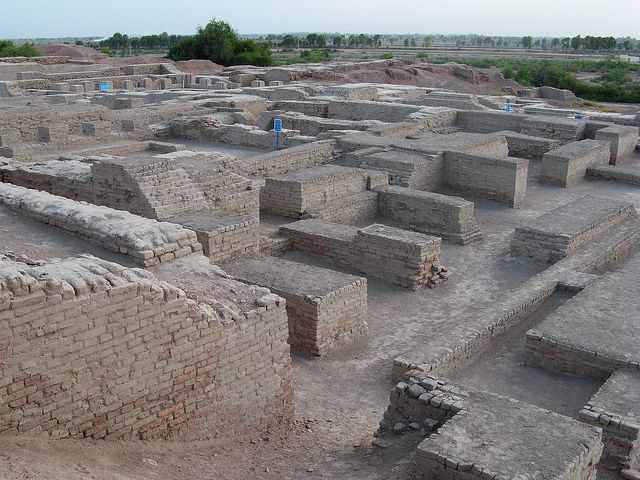 Heavy flooding this week, brought on by rains dumped during the tail end of Pakistan's annual monsoon, have so far claimed nearly 100 lives. The flooding occurred when high water levels in the Indus River breached the banks of a canal in Dera Ghazi Khan, a city in central Pakistan, says The Nation.
The BBC:
The heavy monsoon rain – which began falling last week – had destroyed more than 1,600 houses while damaging a further 5,000, National Disaster Management Authority (NDMA) spokesman Irshad Bhatti said.

He said that most of the casualties were caused by houses collapsing and people being caught in rapidly rising water.
Alongside the humanitarian problems, Huma Yusuf for The New York Times reports that the flooding is "threatening Pakistan's greatest archaeological site, the ruins of Mohenjo-Daro, which sit just over a mile from the Indus River in the southern province of Sindh." She says,
In its heyday in about 2500 B.C., Mohenjo-Daro was the most important city of the Indus Valley Civilization. Now its grid of streets and covered drainage system, one of the most extensive of the Bronze Age, are inundated. Fissures are appearing on the site's imposing stupa, and parts of the base structure near the Great Bath have begun to collapse.
Yusuf says that workers are trying to bail out the flooded ruins but that "the workers, who are untrained and overwhelmed, are reportedly emptying the containers elsewhere in the ancient city — protecting one structure at the expense of another."
Pakistan has seen more than 50 floods in the past 40 years. In 2010, record-breaking flooding was responsible for the deaths of 2,000 people, and more than $40 billion in damages.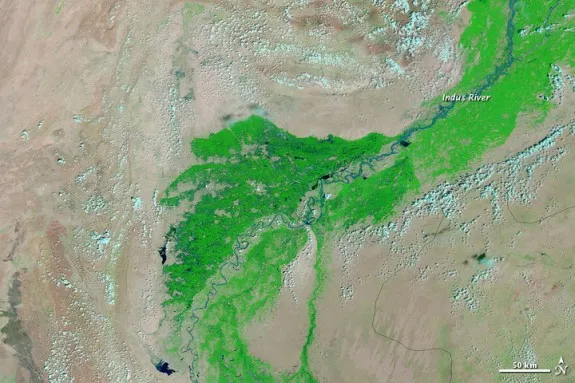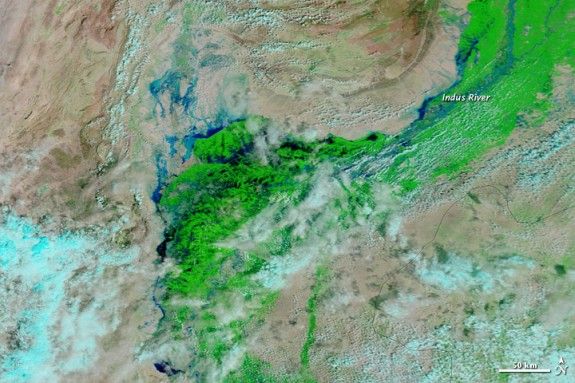 More from Smithsonian.com: