Five Things to Know About Walter Cronkite
Over four decades of TV broadcasting, "Uncle Walter" defined a nation's news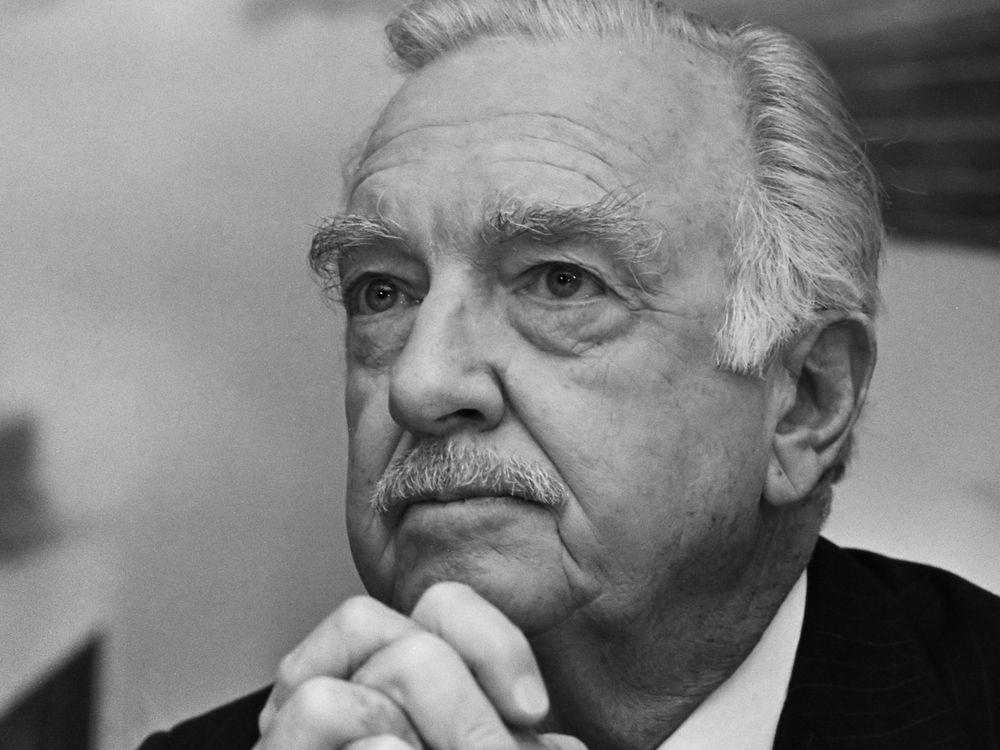 Have you watched the news lately? If so, you owe something to Walter Cronkite—America's uncle and the most influential broadcast journalist of all time. Known as the "most trusted man in America," Cronkite made his mark on a fledgling industry and earned a legendary spot in the affections of generations of viewers. In celebration of what would have been his hundredth birthday, here are five things to know about the man who defined the news: 
He wasn't the first anchorman
Cronkite's legendary status exists in part because of a persistent myth that he was the first person named "anchor" of a news program. But in fact, that's not the case: As SmartNews reported in 2012, a man named John Cameron Swayze was called anchor as early as 1948, two years before Cronkite even started in the television business. 
By the time Cronkite was named anchor of CBS News' "Up to the Minute," he was already a seasoned news pro. Cronkite got his start in radio, then became a correspondent for United Press. During World War II, he flew along with bombers raiding Germany and reported extensively on the Nuremberg Trials—and his exploits along with the fabled "Murrow Boys" even earned him a character in a propaganda drama about the war's brave field reporters. 
Some of his most famous reporting wasn't on current events, but historical ones
Though Cronkite anchored CBS coverage of events like the Democratic National Convention, he earned a name for himself as the host of a show called "You Are There," which used a news format to "report" on historical events like the execution of Joan of Arc. The show was noteworthy not just for its creative spin on historical events: It was also a haven for writers whose names had made it onto Hollywood's black list because of their "un-American activities."
Three blacklisted screenwriters contributed more than 50 of the show's scripts, including many thinly veiled depictions of literal and figurative witch hunts like the trial of Galileo. Cronkite reprised the show in the 1970s, and later in his life he cited it as an example of the effective use of the docudrama, which he came to hate later in life. "If you live honestly with integrity with the historical version and then dramatize it," he said in an interview with the Archive of American Television, "you are not committing any sin at all." 
One of his anchor jobs included interviewing a puppet named Charlemagne
In 1962, Cronkite took on his most famous role as anchor of the CBS Evening News. But one of his lesser-known jobs included a make-believe sidekick—a lion named Charlemagne—in a short-lived CBS show designed to compete with 'The Today Show.' "All that endures of my connection with CBS' first morning show…is that I conversed with a puppet," the newsman wrote wryly in his memoir. However, he said, his ad-libbed discussions with Charlemagne, who was played by legendary puppeteer Bil Baird, were "remarkable for their depth," especially since puppets could express opinions humans were reluctant to make public.
Charlemagne would be short-lived (Baird would go on to produce The Sound of Music's "Lonely Goatherd" scene and other legendary puppet shows), but Cronkite was not—and eventually he branched out into editorial work like his lion friend. His 1968 critique of the Vietnam War became a turning point, reflecting souring public opinion of the stalemate and solidifying his role as America's "most trusted man." 
He was the first non-astronaut given a coveted space award
As America's most trusted broadcaster, Cronkite got the chance to break news of everything from John F. Kennedy's assassination to the first moonwalk. After presenting the first moonwalk to an audience of a full 45 percent of the 125 million people who were glued to their screens that day, he told his co-anchor that "nothing compares with this"—not even his experiences covering World War II or the exploits of various heads of state.
Cronkite's enthusiasm about the space program was one of his signatures—especially when he spent 27 out of the 30 hours of the Apollo 11 launch broadcasting. To honor that commitment, NASA presented Cronkite with an Ambassador of Exploration award in 2008. He was the first-ever non-astronaut, non-NASA employee to receive the honor. Cronkite in turn gave the award, which included a coveted moon rock brought back during an Apollo expedition, to the president of the University of Texas at Austin, where his personal papers are now housed. 
We'll never know everything that was in his FBI file
Speaking of papers, you'd think that given Cronkite's status as one of the world's most respected and well-traveled public figures, he'd draw special attention from the FBI. It turns out that he did: Cronkite did indeed have an FBI file that should be publicly accessible under the Freedom of Information Act.
But as USA Today reports, the FBI destroyed part of Cronkite's file instead of preserving it. Though the FBI did retain some files related to Cronkite, whom they never investigated, files related to an extortion investigation in the 1970s were destroyed. Is there some secret hidden in Cronkite's missing FBI papers? We'll never know—and that's the way it is.