Five Things to Know About Roger Bannister, the First Person to Break the 4-Minute Mile
The Oxford medical student, who died on March 3 at age 88, broke what was believed to be an impossible record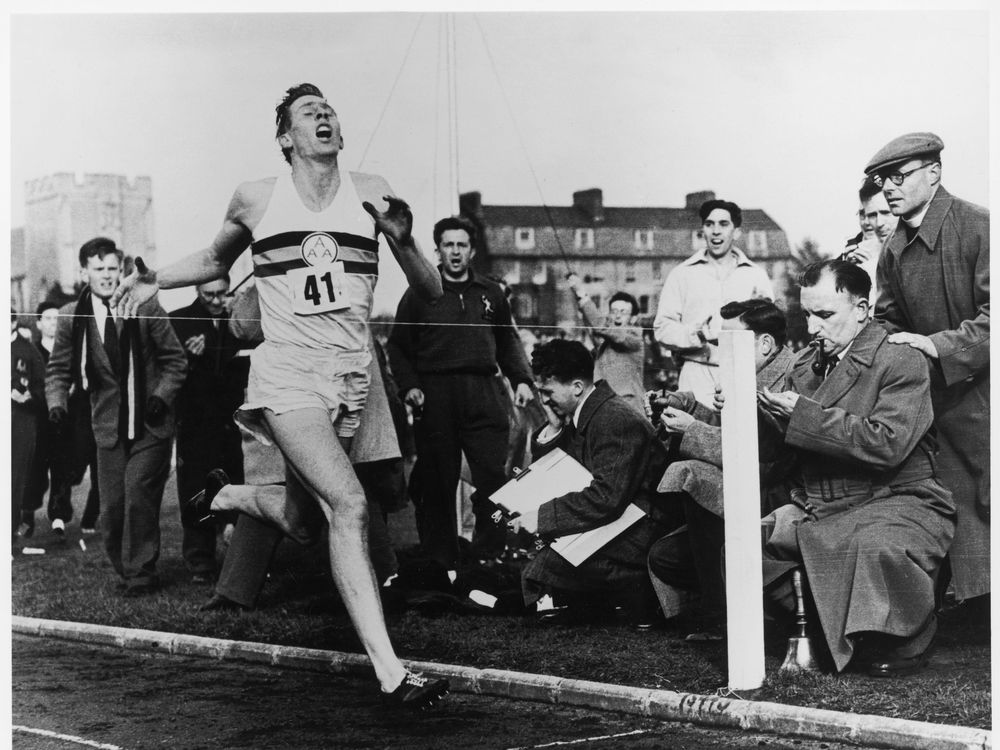 Roger Bannister, the first person to break the 4-minute mile, died in Oxford on Saturday at age 88, the Associated Press reports.
More than 60 years ago, back on a cinder track at Oxford University's Iffley Road Stadium in 1954, Bannister completed four laps in 3:59.4, a record-breaking performance that many believed was not humanly possible. The image of the exhausted Bannister with his eyes closed and mouth agape appeared on the front page of newspapers around the world, a testament to what humankind could achieve.
"It became a symbol of attempting a challenge in the physical world of something hitherto thought impossible," Bannister said as the 50th anniversary of the run approached, according to the AP. "I'd like to see it as a metaphor not only for sport, but for life and seeking challenges."
Here are five things you should know about the iconic athlete and his stunning mid-century run.
He Sought the Record Due to Olympic Failure
Frank Litsky and Bruce Weber at The New York Times report that Bannister began running to avoid bullies and the air raid sirens during the WWII blitz of London.
The tall, lanky blonde also happened to be booksmart, and used his intellect to land an athletic scholarship to Oxford University. There, Bannister caught the eye of coaches while serving as a pacemaker for a mile race in 1947. While pacemakers generally drop out before the end of the race, Bannister continued on, reportedly beating the field by 20 yards, AP sportswriter Chris Lehourites recounts.
Though Bannister quickly became one of the U.K.'s most promising track stars, he remained a true student-athlete. History.com reports that he skipped running the 1500 meters at the 1948 London Olympics so he could concentrate on his studies. In 1952, he competed at the Helsinki Olympics, coming in fourth in the 1500 meters. That performance was roundly criticized by the British press. Afterward, he resolved to break the 4-minute mile, which several other runners were chasing. Thanks to insights he gleaned from medical school, he created a specially tailored training regimen to prepare himself for his barrier-breaking run on May 6, 1954.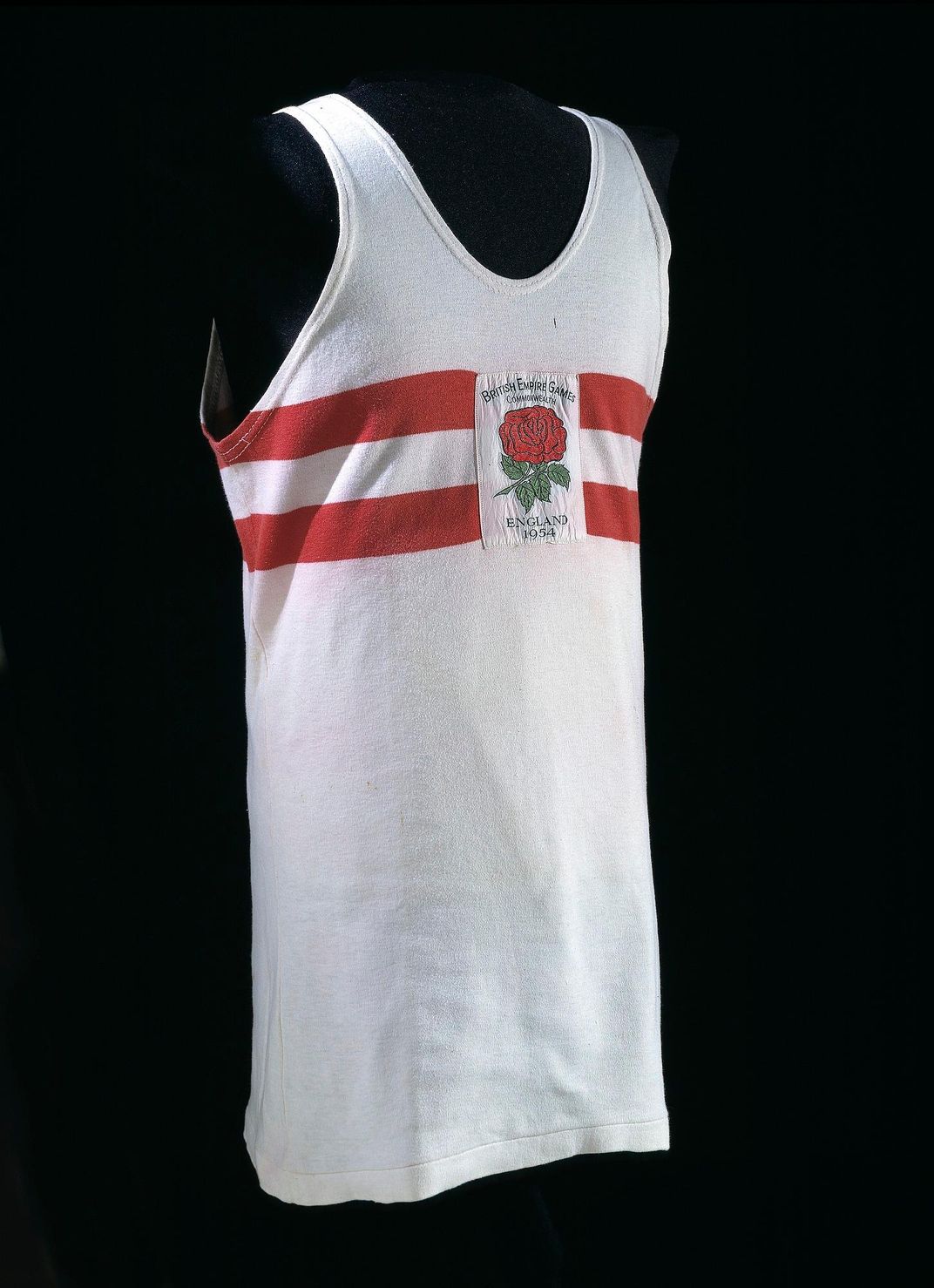 Breaking the Record Wasn't His Most Famous Run
As it so happens, Bannister's record only last 46 days before Australian runner John Landy shaved 1.5 seconds off of his time at a meet in Turku, Finland. Michael McGowan at The Guardian reports that the back-t0-back record-breaking performances set the stage for one of running's most incredible showdowns when in August of 1954, Bannister and Landy faced off at the British Empire and Commonwealth Games at the Vancouver Exhibition (renamed the Pacific National Exhibition in 1946).
During the race, Landy led with Bannister at his heels. At the final turn, however, Landy turned and looked over his left shoulder to find out where Bannister was. At that moment Bannister surpassed Landy on the right, winning the race. Both men finished what came to be known as the Miracle Mile in under 4 minutes, the first time that had ever happened.
Vancouver sculptor Jack Harman erected a statue of the runners during the race, which still stands outside the exhibition. In the work, Landy is looking over his shoulder at Bannister. McGowan reports that Landy joked that while Lot's wife in the Bible was turned into a pillar of salt for looking back, "I am probably the only one ever turned into bronze for looking back."
Bannister retired from running soon after setting the record
Though he was chosen as Sports Illustrated's first "Sportsman of the Year" and could have continued on with a professional running career, Bannister shocked the world by retiring from running at the end of that summer after winning the 1500 meters at the European Championships in Bern, Switzerland, reports McGowan.
"As soon as I ceased to be a student, I always knew I would stop being an athlete," he once said, as Adam Addicott at The Sportsman recounts. That fall he began his rounds as a doctor.
Bannister went on to have a long career as a neurologist, serving for many years as the director of the National Hospital for Nervous Diseases in London.
He Fought Against Drugs in Sports
Bannister, who became Sir Roger Bannister after being knighted in 1975, never lost his interest in athletics. Between 1971 and 1974, he served at the chairman of the British Sports Council and between 1976 and 1983, he served as the president of the International Council of Sport Science and Physical Recreation.
But most significantly, Addicott reports, as chair of the Sports Council he gathered together a group of researchers to develop the first test for anabolic steroids, a substance that Bannister and many others believed the Soviet Union and Eastern Bloc nations were using to juice their athletes. "I foresaw the problems in the 1970s and arranged for the group of chemists to detect the first radioimmunoassay test for anabolic steroids," he told Mike Wise at The Washington Post in 2014. "The only problem was it took a long time for the Olympic and other authorities to introduce it on a random basis. I foresaw it being necessary."
Addicott reports that in recent years Bannister remained a vocal anti-doping advocate and expressed "extreme sadness" in its prevelance in sport today. 
"I hope that Wada (World Anti-Doping Agency) and Usada (US Anti-Doping Angency) will be successful in bringing this to an end," he said in an interview with ITV just last month.
Bannister's Record Is Long Gone
Kevin J. Delaney at Quartz reports that Bannister's records did not live much past the summer of 1954. Since then, 500 American men alone have broken the 4 minute mark, including 21 who have done so since the beginning of this year.
The current record to beat is 3:43.13, which was set by 24-year-old Moroccan runner Hicham El Guerrouj in 1999. Delaney reports that with the right body type and training, some models predict a 3:39 minute mile is theoretically achievable in the future.
For women, no athlete has broken the 4-minute mile...yet. Russian Svetlana Masterkova currently holds the world record in the race, ripping out a time of 4:12.56 at the Weltklasse Grand Prix track-and-field meet in Zurich, Switzerland, in 1996.