Five Things to Know About Little Golden Books
What to know as the iconic series of children's books celebrates 75 years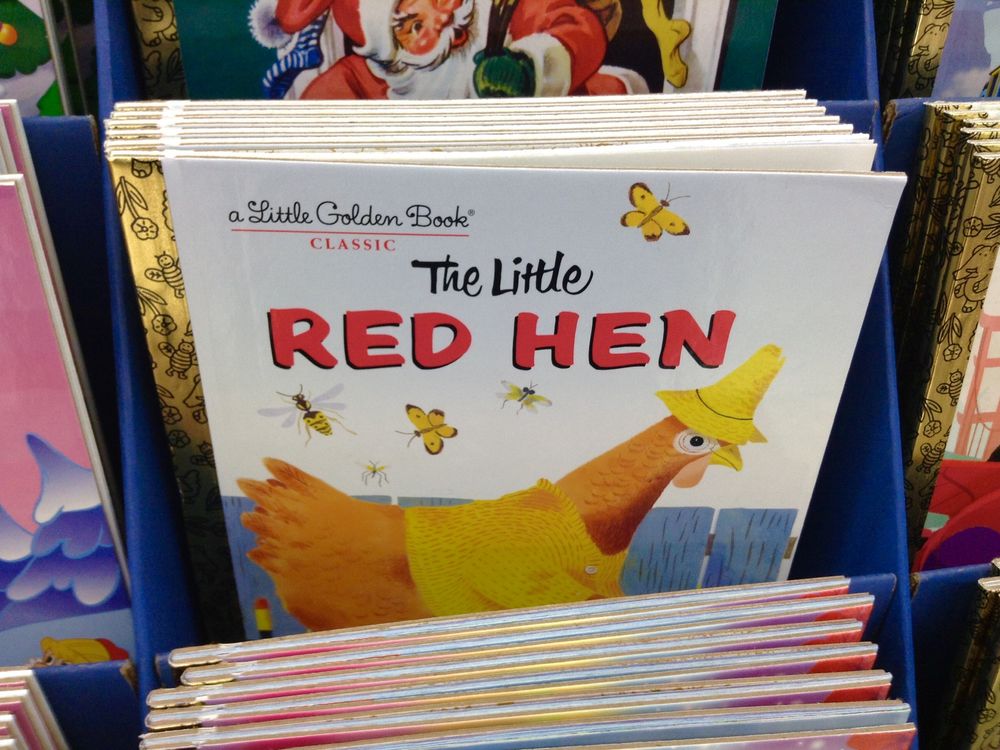 Millions of children have grown up reading Little Golden Books: a vibrantly colored children's series populated by cute creatures and intrepid locomotives, each book encased in a shiny, golden spine. This year, reports Lynn Neary for NPR, Little Golden Books will celebrate its 75th birthday. In honor of this milestone, here are five things to know about the iconic franchise:
It revolutionized the concept of a children's book
Prior to the launch of Little Golden Books in 1942, children's books looked very different than they do today. As Mental Floss' Rob Lammie writes, kids' picture books often came in the form of hefty volumes etched with ornate illustrations. They were sold exclusively in bookstores and cost between $2 or $3—far more than most families could afford.
That all changed when Simon & Schuster partnered with Western Publishing, a Wisconsin-based publishing house, to create a series of accessible, affordable children's books. The Little Golden Books were colourful, sturdy and—at just 25 cents a pop—cheap. The publishers also made sure to stock the books in department stores, supermarkets, train stations and five-and-dimes, thereby placing them in plain sight of young readers. This tactic seems to have worked, because …
Little Golden Books produced the top-selling children's book of the 20th century
That would be The Little Poky Puppy, which has sold almost 15 million copies since its publication as one of the original 12 Little Golden Books in 1942, according to Lammie. But this charming tale of a dessert-loving dog wasn't the only Little Golden Books hit. Titles like The Saggy Baggy Elephant (1947) and Scuffy the Tugboat (1955) also sold millions of copies, placing them among the ten most popular children's books of the 20th century. In total, a whopping two billion Little Golden Books have been printed, according to Random House Kids, or, as the site puts it, "enough to reach the moon".
Artists who fled Europe during WWII found a home at Little Golden Books
The publishers of Little Golden Books sought out talented commercial illustrators who had escaped the ravages of WWII, Neary writes. Among these illustrators was Russian émigré Feodor Rojankovsky (who, when he was not drawing for children, dabbled in erotic art). Rojankovsky brought several Little Golden Books to life, including Gaston and Josephine—a story about two pigs who run away from their homeland and start a new life in America.
Little Golden Books has taken steps to address its biases
In the 1960s, the series was criticized for failing to depict any black children in a book about the Central Park Zoo, Jim Higgins reports for the Milwaukee Journal Sentinel. Though the publishers initially bristled at the allegations, they eventually released a line of books that prominently featured black protagonists. Richard Scarry, a beloved children's artist who got his start at Little Golden Books, revised his illustrations when feminists accused him of perpetuating gender stereotypes. Reprints of his books show, for example, female characters driving cars and male characters cooking in the kitchen.
Little Golden Books has featured a whole lot of characters
Early Little Golden Books centered on either original characters or fairy tale creatures, but the series began incorporating pop culture figures into its pages after securing several licensing agreements. As Lammie writes, just about every kid-friendly character has popped up in Little Golden Books stories over the years—from Annie Oakley, to the Flintstones, to Disney princesses (so many Disney princesses). Even Donny and Marie Osmond made an appearance, in a 1977 Little Golden Book titled Donny and Marie: The Top Secret Project.
Seventy-five years on, Little Golden Books has gained a new publisher in the form of Penguin Random House, but the franchise has retained its spirit. New stories feature characters loved by kids today— Blaze and the Monster Machines! Elena of Avalor! Kung Fu Panda!—and the classics are still being printed, allowing new generations of readers to revel in the adventures of The Poky Little Puppy and The Saggy Baggy Elephant.