The Sprawling Legacy of Isao Takahata, Co-Founder of Studio Ghibli
Here are five things to know about the visionary Japanese director who died on April 5 at the age of 82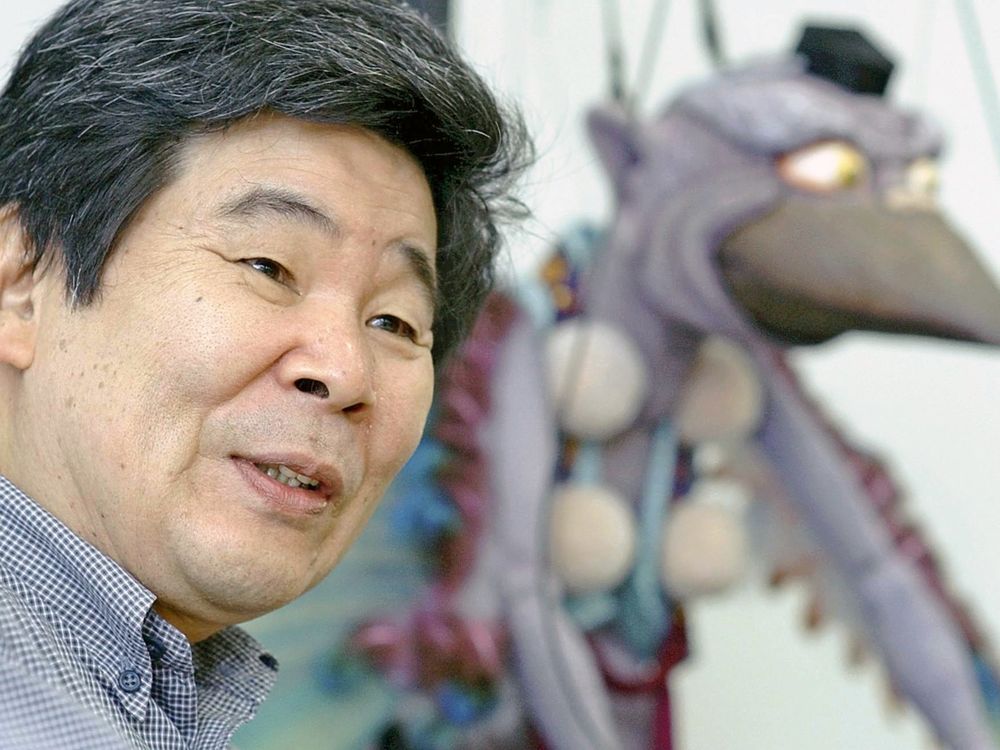 Isao Takahata, a master of Japanese animation who co-founded the beloved animation house Studio Ghibli with fellow titan Hayao Miyazaki, died following a battle with lung cancer at the Teikyo University Hospital on April 5. He was 82.
Takahata's beautiful, often very personal animated films include some of the field's greatest, such as Grave of the Fireflies (1988) and The Tale of the Princess Kaguya (2013). Here are five things to know about the director who helped shape the field of Japanese animation:
Takahata Was Highly Influenced by French Literature
According to Jasper Sharp at The Guardian, Takahata studied French literature after enrolling at the University of Tokyo in 1954. It was there that he encountered the work of poet and screenwriter Jacques Prévert, whose work influenced Takahata throughout his career. In fact, after watching Prévert's animated film Le Roi et l'Oiseau (The King and the Mockingbird), Takahata decided to pursue a career in animation. After graduation, he joined what is now called Toei Animation, where he learned the ropes of being an animation producer and director. Later, as Harrison Smith at The Washington Post reports, Takahata even translated some of Prévert's poetry into Japanese in a collection published in 2006.
Failure Led to His Collaboration With Miyazaki
Takahata worked his way up at Toei as did Miyazaki, who was employed in the studio's animation department. But, as Sharp reports, Takahata's first solo project, The Little Norse Prince, released in 1968, did not go well. Miyazaki served as the key frame animator for the feature-length film—the pair's first collaboration—and it introduced many of the elements that made their later films popular. While it is now regarded by scholars as a classic, the studio did not see it that way; it left half an hour of the film on the cutting board and refused to pay to animate two of the film's major action sequences. Then, after ten days, the film was pulled from theaters despite a positive critical reception.
Takahata was demoted to the television department. But he and Miyazaki weren't dissuaded. Confident in the quality of their filmmaking, they decided to leave Toei in 1971, collaborating on various films and television series before establishing their own studio in 1985 with producer Toshio Suzuki​.
Studio Ghibli Was a Team of Rivals
Studio Ghibli hit the ground running. Three years after its founding, the studio released two critically regarded masterpieces—one from each director—that showed off just how different their personal styles were. Miyazaki's was My Neighbor Totoro, a fantasy about a pair of young girls who move to the countryside and befriend a menagerie of forest spirits including the giant Totoro, who travels around in a catbus. Takahata's entry was Grave of the Fireflies, a film based on a semi-autobiographical short story by Japanese author Akiyuki Nosaka about two young siblings trying to survive after the Allied fire bombing of Kobe, Japan, during World War II. It fuses in some of Takahata's own memories of surviving bombing raids during the war and is illustrative of his personal, realistic and humanistic style.
Critic Roger Ebert included both films on his "Great Movies" list writing that Grave of the Fireflies is an emotional experience "so powerful that it forces a rethinking of animation. Yes, it's a cartoon, and the kids have eyes like saucers, but it belongs on any list of the greatest war films ever made."
After that initial double feature, Miyazaki began releasing a new film every one to two years. Takahata, on the other hand, took a longer time to create his films, including an eight-year stint to create The Tale of Princess Kaguya (2013), leading the notorious workaholic Miyazaki to call him a "real slugabed sloth," according to Smith. While the two remained friends until the end, they stopped talking about their projects directly. "We would never criticize each other face to face because it would just cause a fight. However, I know he has criticized my work," Takahata told The Japan Times in 2015. "I don't mind at all because that is how our relationship is. We enjoy each other's company without getting into a discussion about our films."
Takahata Was an Anti-War Activist
Grave of the Fireflies is considered by many critics to be one of the great anti-war films of all time. But Takahata always maintained the film was not made with that intention, once literally stating "[the] motivation was not to make an antiwar film." But Takahata did take a strong anti-war stance in 2015 when the Japanese government began discussing changes to Article 9 of the country's 1947 constitution, which outlaws war as a means of settling disputes. Instead of going through the difficult process of changing the constitution, the government began to re-interpreting the article to bypass military restrictions.
In response, The Japan Times reports Takahata and other filmmakers created the collective Eigajin Kyujo no Kai (Cineasts for Article 9) to advocate leaving the constitution as is. "You cannot keep the peace by picking up a weapon," Takahat told the Times. "It must be achieved through diplomacy, which had in fact been Japan's position until recently. Now, however, [Prime Minister Shinzo] Abe wants to turn Japan into a country that can go to war."
Studio Ghibli Is Building a Theme Park
While Studio Ghibli films—and Takahata's films in particular—aren't quite as saccharine or child-friendly as Disney movies, they are beloved by fans around the globe. That's one reason a "Studio Ghibliland" may be in the works within the EXPO Park in Nagakute City in Aichi Prefecture. The last word on the project was that the park would open in the early 2020s. The EXPO grounds are already home to a life-size creation of the home featured in My Neighbor Totoro and already have the mature trees and the lush natural scenery found in many of Studio Ghibli creations.