Five Things to Know About Bath, Jane Austen's Home and Inspiration
Two hundred years after her death, Bath hasn't forgotten about Jane Austen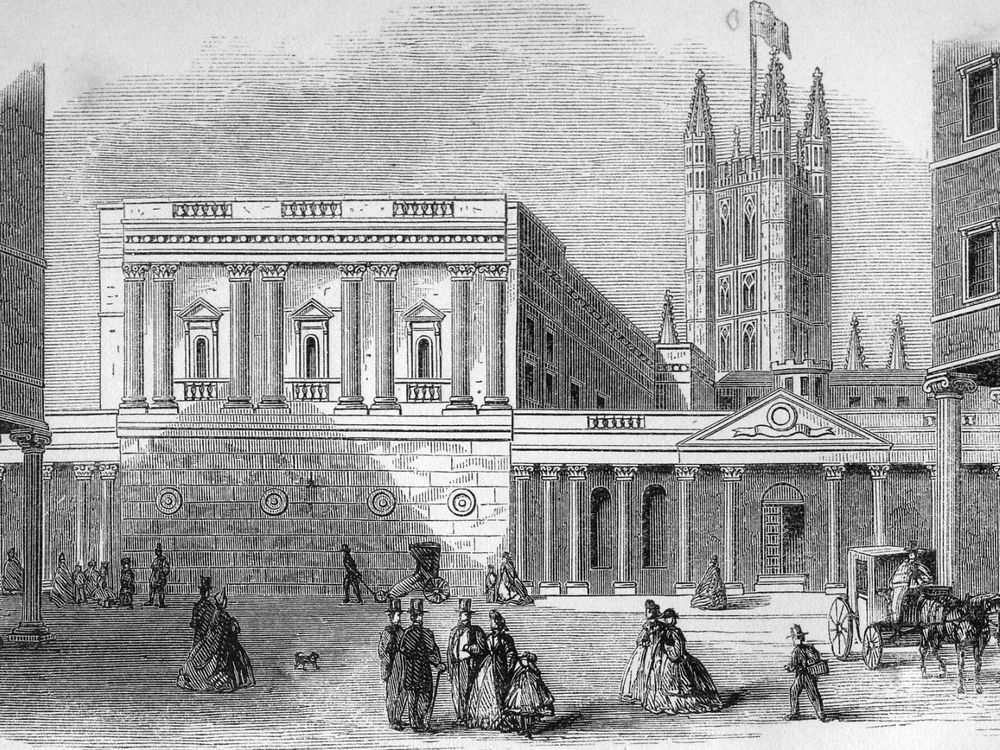 Jane Austen sadly died on this day 200 years ago–leaving behind a legacy of six game-changing novels. Although Pride and Prejudice, which takes place in the countryside, might be her most well-known novel today, her two books set in the historic city of Bath capture a unique Georgian metropolis. Northanger Abbey and Persuasion both have the spa town as a primary location.
"Oh! Who can ever be tired of Bath?" asks the protagonist of the former novel, which was written in 1803 but first published years later. The town in which Austen's characters tryst, shop and party is a bustling place full of aristocrats who come there to see and be seen, to exhibit fashions and socialize and to enjoy the health benefits, both real and putative, of the sulfur baths.
Here are five things to know about the town where Jane Austen set two of her books.
It's an ancient city
The settlement at Bath dates back to the Romans. Hot springs were an important part of Roman life, and Bath was one of their three big ones.
"The ancient Romans relied upon their public bathing houses for cleanliness and healing," writes Angela Graebert for Nicholls State University. "They also made these baths centers of entertainment and sites for worship, where they served tasty foods and alcoholic drinks."
It was a medieval wool capital
During the Middle Ages, Bath, like the west of England more generally, became an important center for wool production and milling. At that time, writes Melissa Snell for ThoughtCo, "wool was by far the most common textile used in making clothing." It was big business throughout Europe.
Bath's association with the wool trade is featured in The Canterbury Tales. Geoffrey Chaucer wrote that one of his characters, the fictional "Wife of Bath," (her name was Alyson) was a weaver who worked and lived in the city.
"The baths, although still used by royalty, were poorly maintained" during this time, writes Encyclopedia Britannica.
Jane Austen visited Bath and even lived there–but she didn't always like it
"Although Austen enjoyed her early visits to Bath she was not at all happy when her father moved the family there, and she often satirised its social scene of balls, promenades and assemblies," writes Margaret Ward for the Irish Times.
She lived for a time on Gay Street, right near the city center, Ward writes, "but had to move to less elegant lodgings as her family's financial circumstances declined, a theme that found its way into her second Bath novel, Persuasion." Austen's own fabled love affair may well have taken place in Bath. 
In a way, even if she did not always appreciate it, Bath offered her a perfect setting: It was an entire town devoted to forwarding the pursuits about which she wrote best–socializing and contracting arrangements like marriages. 
People still visit in her honor
Jane Austen tourism is a big part of Bath even today. Some of the special events planned for Austen's bicentennial include a Jane Austen Ball (which took place on July 1) and a September Jane Austen Festival. Both events encourage and at times require dressing like a 19th-century lady or gentleman.
In 1987, the city was declared a UNESCO World Heritage Site. "Bath reflects two great eras in human history: Roman and Georgian," UNESCO writes. The town's Roman aspects  "are amongst the most famous and important Roman remains north of the Alps, and marked the beginning of Bath's history as a spa town."
"Taking the waters" is still a tradition
Throughout Bath's history, it was believed that bathing in the hot springs as well as drinking the waters had health benefits. In Northanger Abbey, one of the main characters is sent to Bath "for his health."
"The Bath waters possess great power in strengthening the system," wrote one medical authority in the mid-nineteenth century. Bathing in, and drinking, the sulfurous waters of the hot springs, was held to be a cure for everything from nerves to gout.
It's still possible to bathe in—or drink—the waters today.