The Very First Self-Driving Semi Truck Has Hit the Road
The Freightliner Inspiration is the first commercially-licensed autonomous truck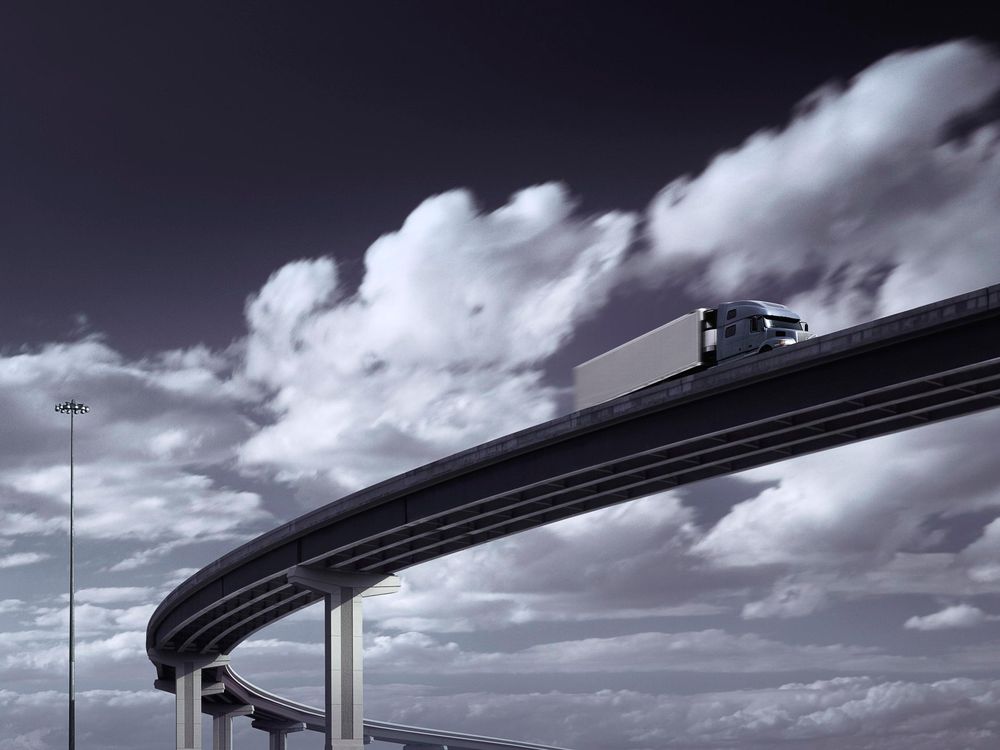 There are about two million tractor-trailers on the road in the United States, but as of today, only one of them drives itself. Wired's Alex Davies reports that for the first time, a high-tech, self-driving semi has hit the road…and it's on a mission to improve long-haul transportation.
The truck in question is called the Freightliner Inspiration, and it's being billed as "the first licensed autonomous commercial truck to operate on an open public highway in the United States, showcasing what is possible through the energy of infinite inspiration." Heady stuff for a semi — but, as Davies reports, it's what's inside that counts. The vehicle is equipped with a stereoscopic camera, radar capabilities and plenty of software that allows it to take to the highway with ease.
In fact, writes Davies, the vehicle only drives itself some of the time, alerting its driver to take over when there are slower vehicles to pass, inclement weather situations or city driving conditions. It's a conservative start that could nonetheless lead to a huge revolution in the trucking industry — one that is among the deadliest professions in America.
A representative of Daimler, which produces the Freightliner Inspiration, claims that "the driver is a key part of a collaborative vehicle system" in a release, noting that drivers can spend their time on the highway focused on scheduling and routing rather than driving. But despite reassurances that the vehicle is a mere partner for truckers, Davies reports that "the end game is eliminating the need for human drivers, at least for highway driving." That could even mean drivers controlling multiple trucks at a time.
The truck made its debut in a splashy ceremony at the Hoover Dam, complete with unveiling and a ceremony during which Nevada's governor granted the truck its first commercial license (and the first ever given to an autonomous commercial vehicle). Nevada's one of only four states (plus the District of Columbia) with laws that regulate self-driving vehicles. But if the Freightliner Inspiration does its job, it might just spark a sea change in the way cargo moves across American roads.