The First Phase of San Antonio's 'Latino High Line' Is Now Open
San Pedro Creek became a physical and metaphorical barrier between the city's white and Latino residents. This project is looking to change that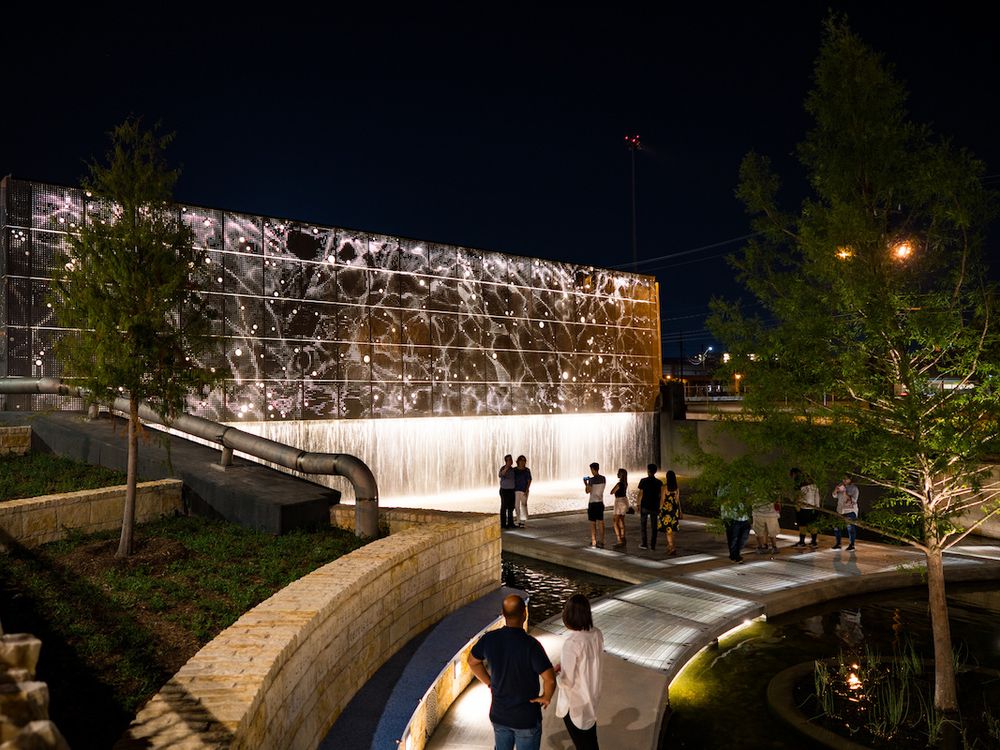 Humans have inhabited the area around San Pedro Creek in present-day San Antonio, Texas, for over 12,000 years. Its long and storied history is why historian Frank W. Jennings characterized the body of water as among the nation's most historic creeks in an interview with Scott Huddleston of The San Antonio Express-News last year.
But though the San Pedro Creek has served many purposes and people over its lifespan, most recently, it has been lined with concrete and used as a drainage ditch. As Alyssa Giacobbe explains for Architectural Digest, that latest incarnation of the creek has turned the space into metaphor. Locals came to see it as a barrier — both physical and metaphorical — between the west side and downtown, which separates the majority of the city's white and Latino residents.
That's why some 25 years ago, activist and designer Henry R. Muñoz III began thinking up a way to reclaim the creek. "We became very interested in telling the story of a drainage ditch that divided the city while turning it into a place of unity through architecture, urban design, and artistic expression," he tells Giacobbe.
Now the first phase of the project, called the San Pedro Culture Park, has opened. It debuted May 5, in time for the city's 300th anniversary, Huddleston reported in another article for the Express-News. The first phase includes walkways on both sides of the creek, 38 benches, 26 pieces of art and historical texts, limestone walls, murals and landscaping.
The park has already has been dubbed the "Latino High Line" after New York City's own sky park. That's because one of the project's most unique features is its emphasis on Latino Urbanism, an idea pioneered by urban planner James Rojas. The concept describes how people in cities like Los Angeles are transforming infrastructure— rather than tearing it down and rebuilding it —to make Latino art, culture and history visible in their communities.
With Latino Urbanism in mind, the project features local artists who have created pieces focusing on the city's history and Latino culture. The park's heart, the Plaza de Fundación, for example, includes an installation called "Rain from the Heavens," which immortalizes the position of the stars on May 5, 1718, the day San Antonio was founded.
"San Antonio exemplifies the idea that immigration isn't new, it's always been here, it's our strength, and it builds great American cities," Muñoz explains in an interview with Curbed's Patrick Sisson. "This isn't just a park, but a place of cultural identity."
The entire project is expected to be completed by 2020.