Howardena Pindell Gets Her First Major Museum Survey
The multidisciplinary artist and activist reshaped what art could be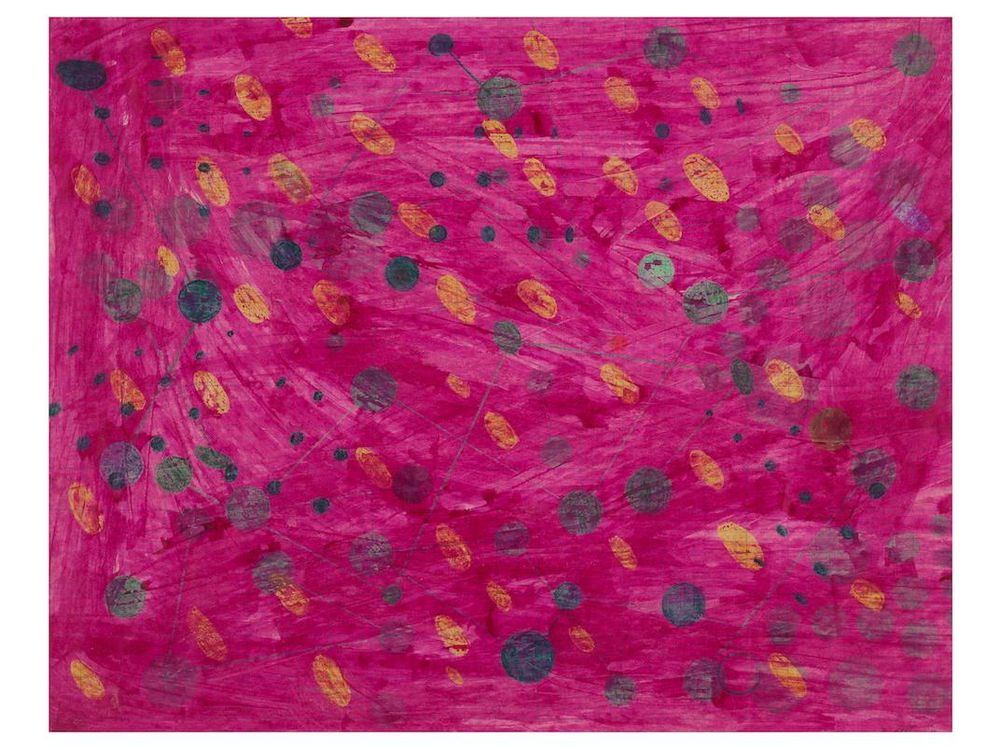 Howardena Pindell, the multidisciplinary artist and activist for social and political change, has finally gotten her first major museum survey.
As Jason Foumberg reports for The Art Newspaper, the Museum of Contemporary Art Chicago is highlighting the span of Pindell's groundbreaking career in the recently opened, "Howardena Pindell: What Remains to be Seen," which runs through May 20.
Pindell was born in 1943 in Philadelphia and studied painting at Boston University and Yale University. She worked for 12 years at the Museum of Modern Art in New York, and later as a professor at Stony Brook University, all the while showing her own work extensively.
Having grown up at a time when the South was still lawfully segregated, racism was an inescapable part of her existence. Foumberg writes that her efforts, both inside and outside of her art work, reflect that with a focus on homelessness, the AIDS epidemic, racism and apartheid.
Pindell has also worked tirelessly to improve equality in the art work. She helped lead a protest against a 1979 show by white artist Donald Newman that drew fire for its racist framing. She has also advocated for equal gender representation in galleries.
The new exhibition spans Pindell's decades-long career. Among the work on view is "Free, White and 21," a 12-minute video that Pindell recorded several months after a car accident left her with partial memory loss in 1979. The Museum of Modern Art writes that the work came out of "her need to heal and to vent." In the video, she appears as herself and as a white woman, delivering a deadpan account of the racism she experienced coming of age as a black woman in America. 
In 2014, writing about the show "Howardena Pindell: Paintings, 1974–1980," on view at New York's Garth Greenan Gallery​, the critic John Yau praised the rage that courses through her paintings and drawings for Hyperallergic. Through the layers of acrylic paint and hundreds of pieces of tiny paper dots, made by a hole-punch, applied to a canvas, he writes, "Pindell's rage became paintings in which dissonance and anarchy were submerged, but not hidden." 
Naomi Beckwith, co-curator of "Howardena Pindell: What Remains to be Seen," echoes that sentiment in her interview with Foumberg. "Howardena was among the first to take formal experiments and use them as the language of politics," Beckwith says. "I want viewers to walk away with the sense that the history of art is always malleable. Howardena is one of those people who can tell a very different story about what art does in our world."