First Grader Codes Her Own Computer Game
The seven-year-old Philadelphia student just became the world's youngest known person ever to code a computer game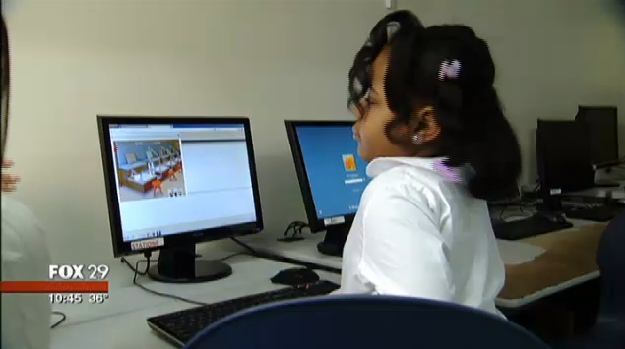 A seven-year-old in Philadelphia just became the world's youngest known person ever to code a computer game. What's more, the young coder is female—a rarity in the programmer community.
Zora Ball, the record-breaking first grader, came into contact with the code when exploring a program called "Bootstrap," which one of her teachers brought into the classroom. The teacher explained to MyFoxPhilly.com, "I just wanted to push the envelope and do something different and see if she got the concept."
Ahead of the game, Ball joined a special Saturday class with fifth- and sixth-grade upperclassmen to learn the foundations of code. After ten weeks of being introduced to the concept, Hall built her own video game. Her creation, called "Vampire Diamonds," is currently password-protected by her school. But Hall is already looking ahead, thinking of turning the game into an app for mobile phones.
Globally, programmers often lament and ponder the lack of women in their field. According to the Computing Research Association, women earned just 12 percent of computer science degrees between 2010 and 2011. The percent of women in the programming workforce hovers at around 28 percent. In specific communities, like Ruby/Rails, or at conferences, women's presence can drop to as low as 1 in 20, however. Examples such as Ball's hint at the possibility of a more diverse future for programming, however. Just as with science and math, so long as girls are encouraged to pursue skills such as coding, they can excel alongside—if not ahead of—the boys.
More from Smithsonian.com:
Women Are Awesome at Science, But Not So Much in the U.S.
Women Are Still Discriminated Against in Science