First Edition of Mary Shelley's 'Frankenstein' Sells for Record-Breaking $1.17 Million
A rare copy of the iconic Gothic novel is now the most expensive printed work by a woman sold at auction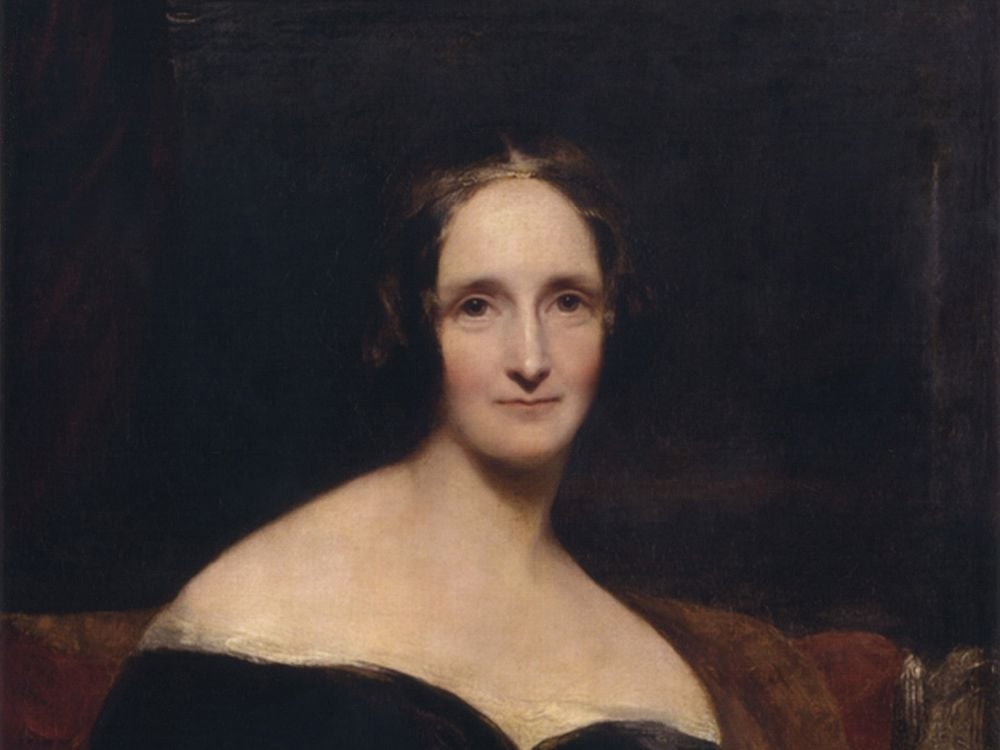 A first edition of Mary Shelley's iconic Gothic novel Frankenstein shattered expectations last week when it sold at Christie's for a whopping $1.17 million.
Per a statement, the three-volume set broke the auction record for a printed work by a woman. The lot's pre-sale estimate was $200,000 to $300,000.
As Alison Flood reports for the Guardian, the previous world record for a printed work by a woman was set in 2008, when a first edition of Jane Austen's 1816 novel Emma sold for around $205,000.
The record-breaking copy of Frankenstein stands out because it retains its original boards—the blueish gray pasteboards that cover each volume. Nineteenth-century publishers used these disposable coverings to bind and sell books, with the expectation that the tomes' new owners would eventually replace them with a permanent cover.
"The [book] is incredibly fragile and as a result very scarce, so a copy like this, particularly in fine condition, is highly desirable to collectors," a Christie's spokesperson tells the Guardian. "Overall, it's a very strong market and we are seeing increased demand for fine examples of literary high spots."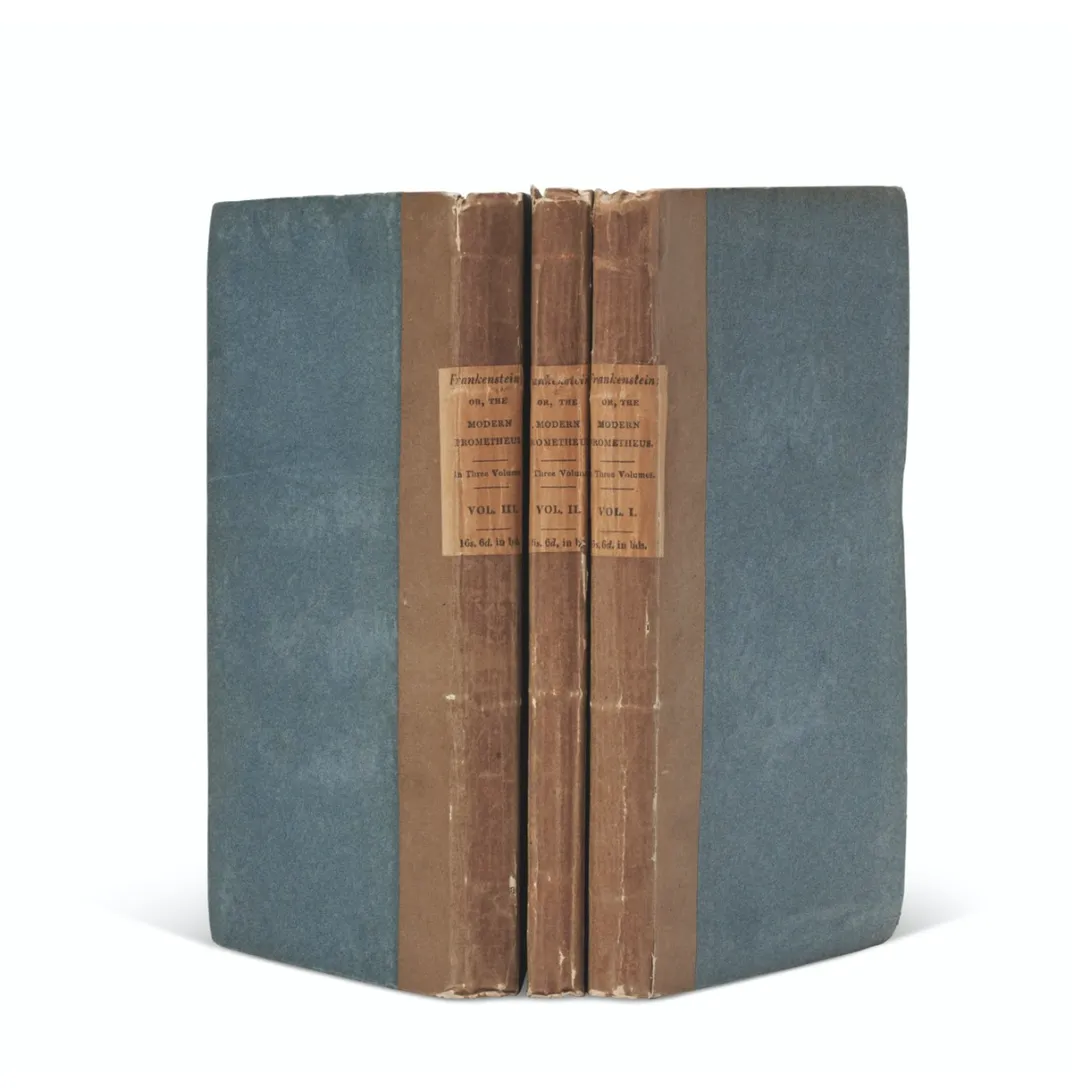 Christie's notes that this edition of Frankenstein is the first of its kind to sell at auction since 1985. It numbers among dozens of rare first editions featured in the auction house's sale of antiquarian book collector Theodore B. Baum's holdings. Other titles sold include copies of Bram Stoker's Dracula (1897), Virginia Woolf's Night and Day (1919) and James Joyce's Dubliners (1914). Sales from Baum's collection netted more than $9 million altogether, according to the statement.
Mary Wollstonecraft Godwin wrote the first draft of her groundbreaking novel in 1816, while on a trip to Lake Geneva with her soon-to-be husband, poet Percy Bysshe Shelley, and their friend, the famed poet Lord Byron. Stuck indoors during an unseasonably cold summer—the aftermath of a catastrophic volcanic explosion in Indonesia—the writers competed to see who could compose the most compelling ghost story.
"I busied myself to think of a story," Shelley later recalled, "… [o]ne which would speak to the mysterious fears of our nature, and awaken thrilling horror—one to make the reader dread to look round, to curdle the blood and quicken the beatings of the heart."
Inspiration struck one night as Shelley was attempting to sleep. Inspired by her eerie surroundings and recent discussions of galvanism, which suggested that scientists could use electricity to simulate life or reanimate the dead, the 18-year-old writer began crafting the tale of Victor Frankenstein, an obsessive scientist who brings a humanoid "creature" to life with terrifying consequences for both.
"I saw the pale student of unhallowed arts kneeling beside the thing he had put together," Shelley wrote in the text. "I saw the hideous phantasm of a man stretched out, and then, on the working of some powerful engine, show signs of life, and stir with an uneasy, half vital motion." (Viewers can explore her original handwritten draft, complete with Percy's line edits, online through the Bodleian Library at the University of Oxford.)
A small London publishing house, Lackington, Hughes, Harding, Mavor & Jones, first printed Frankenstein: or, a Modern Prometheus in a limited series of just 500 copies on January 1, 1818. The first edition was published anonymously but featured an unsigned preface by Percy and a dedication to Mary's father, philosopher William Godwin. Shelley didn't publicly claim her novel until four years later, when Frankenstein was adapted into a popular play.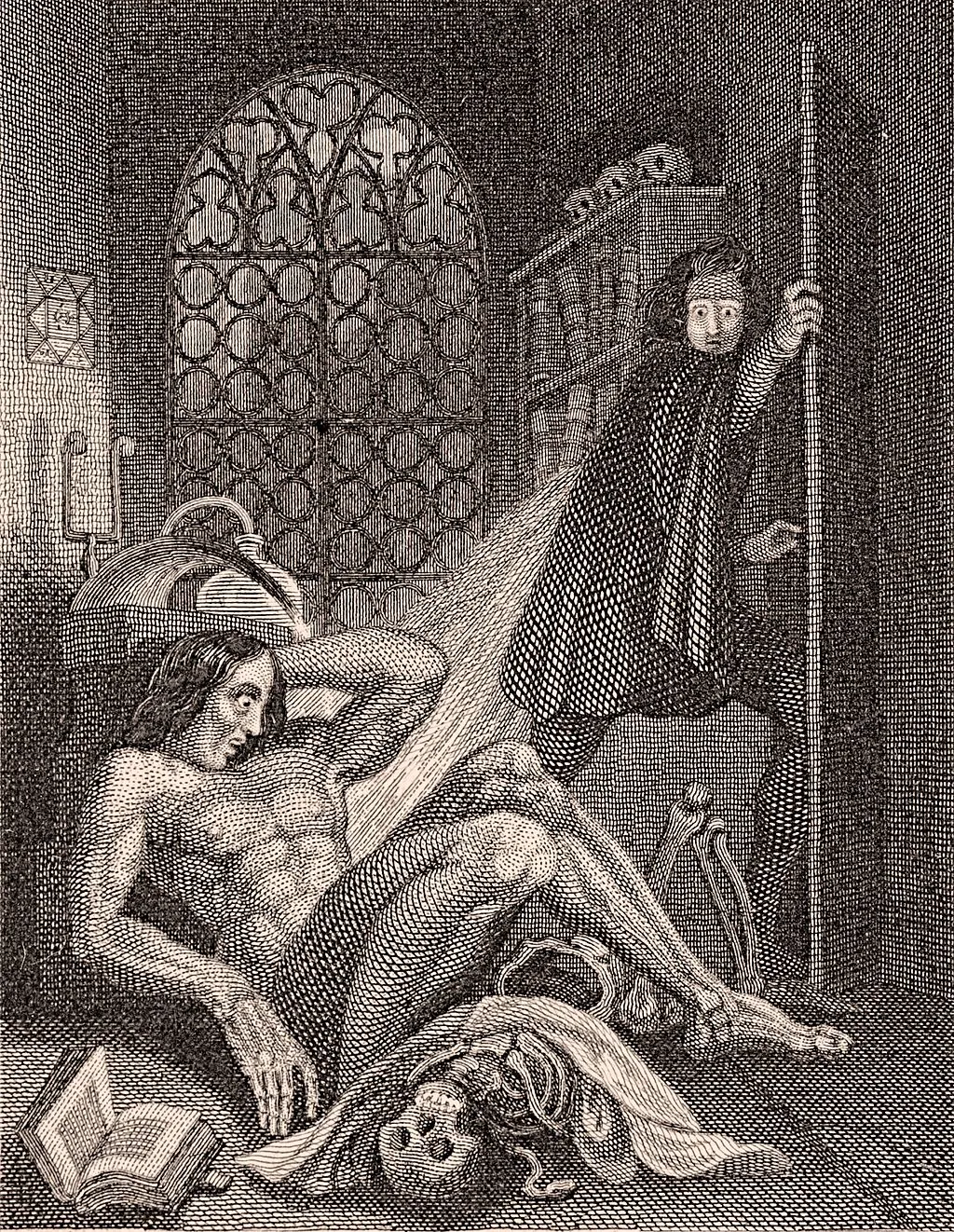 Today, Frankenstein is regarded as a foundational, prescient work of science fiction.
"It's a book that's relentlessly questioning about where the limits are and how far to push, and what the implications are of what we do in the world," Gita Manaktala, editorial director of MIT Press, told Kat Eschner of Smithsonian magazine in 2018.
At the time of its publication, however, reviews of the novel were mixed. Shelley herself was dissatisfied with the work, as she made clear in her annotations of the margins of at least one copy held in the collections of the Morgan Library and Museum. Available to view online, the critical comment reads, "If there were ever to be another edition of this book, I should re-write these two first chapters. The incidents are tame [and] ill arranged—the language sometimes childish. They are unworthy of the rest of the narration."
In 1831, thirteen years after Frankenstein's initial release, Shelley published a revised edition that included a reworked first chapter and other narrative changes. This 1831 text is the one that's most widely read today, as Genevieve Valentine noted for NPR in 2018. Whereas the 1818 text is more sympathetic to Victor Frankenstein's actions, Valentine argued, the later version emphasizes the scientist's hubris in attempting to alter the natural state of the world.
Shelley also chose to remove an epigraph from John Milton's 1667 epic poem about the Christian parable of original sin, Paradise Lost. The phrase, a question from the biblical first human, Adam, to God, opened the 1818 text: "Did I request thee, Maker, from my clay / To mould me Man? / Did I solicit thee / From darkness to promote me?"