The First African American Senator Was Sworn in 145 Years Ago Today
Hiram R. Revels made history when, amid the tensions of Reconstruction, he became a senator from Mississippi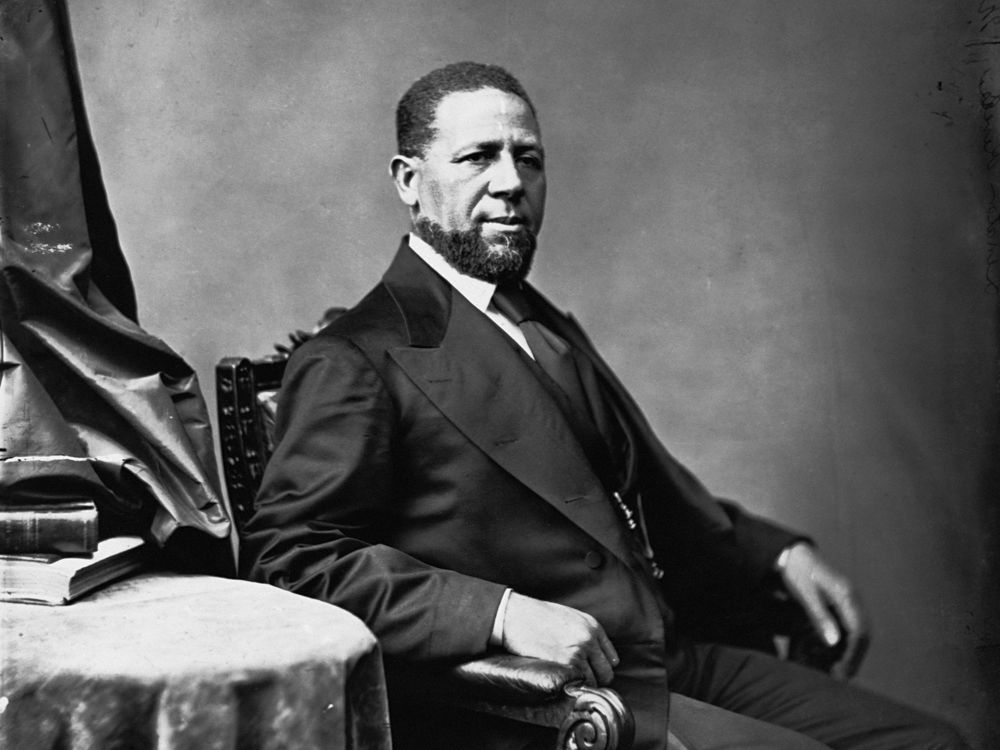 Hiram Rhodes Revels served in the U.S. Senate for just over a year. But on the afternoon of February 25, 1870, when he entered the Senate chambers to take his oath of office, he was reportedly met by resounding applause. This was a moment of poignant, historical signficance: Revels was the first African American to sit in Congress.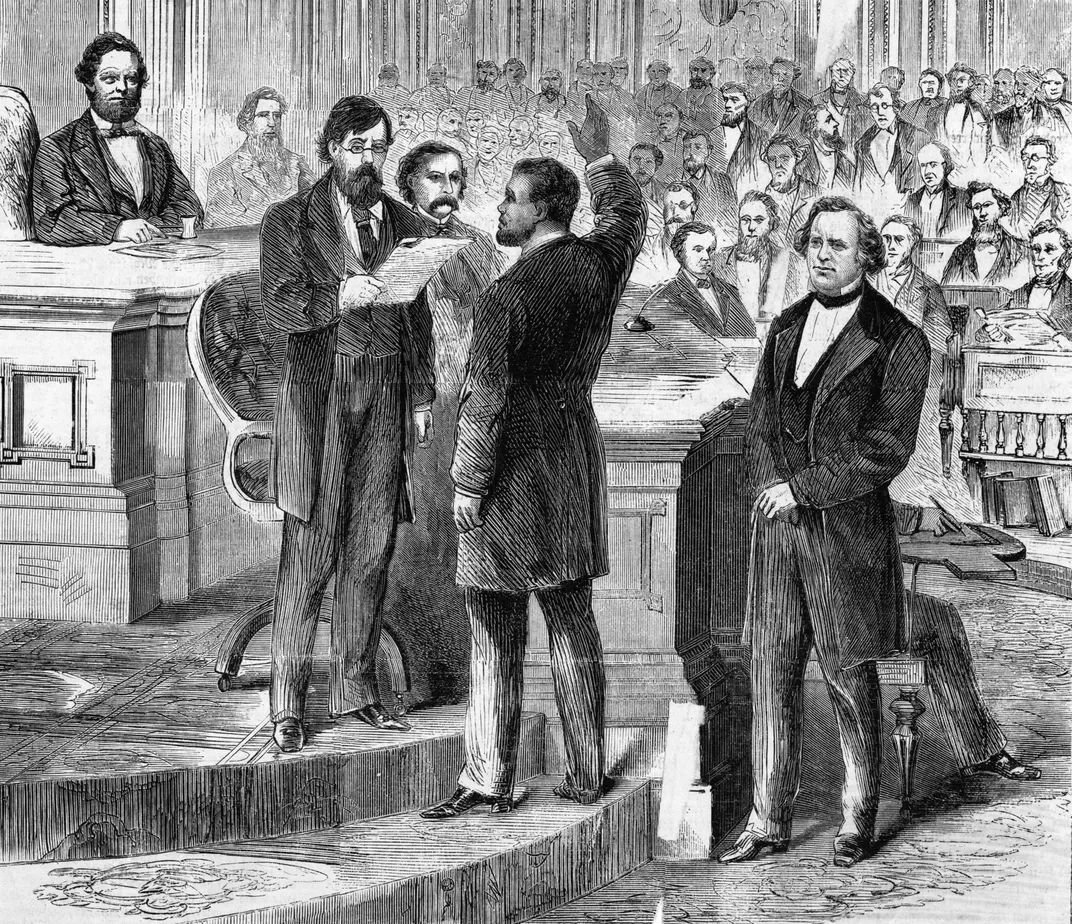 Born in 1827 to free parents in North Carolina, Revels attended both college and seminary, despite rampant restrictions on educating African Americans, and, after the Civil War, he and his family settled in Natchez, Miss., where he was both an African Methodist Episcopal pastor and an educator. He entered into politics reluctantly, concerned that it would interfere with his religious work. But, encouraged by friends to run, he won a seat in the Mississippi state senate in 1869.
In Reconstruction-era America, the "primary task of the newly elected state senate was to fill U.S. Senate seats," the House of Representative Archives explains. The state had been represented in Congress by Jefferson Davis, and its Senate seats had remained essentially vacant since the state seceded in 1861. But by the end of the 1860s, the federal government had begun the task of allowing Southern states to rejoin the Union.
The Archives explains how Revels was chosen to fill one of those Mississippi seats:
In 1870, the new Mississippi state legislature wished to elect a black man to fill the remainder of one term, due to expire in 1871 for the seat once held by [former Democratic Senator Albert] Brown, but was determined to fill the other unexpired term, ending in 1875, with a white candidate. Black legislators agreed to the deal, believing, as Revels recalled, that an election of one of their own would "be a weakening blow against color line prejudice." The Democratic minority also endorsed the plan, hoping a black Senator would "seriously damage the Republican Party." After three days and seven ballots, on January 20, 1870, the Mississippi state legislature voted 85 to 15 to seat Hiram Revels in Brown's former seat.
But Revels still faced considerable opposition from Senate Democrats. Finally, after Mississippi was readmitted into the United States on February 23, and following impassioned debates, the Senate ruled to appoint Revels as a U.S. Senator based on a 48 to 8 vote. During his short time in D.C., he was known for his moving oratory skills and moderate Republican stance. He supported amnesty for Southern states, and argued against the legal separation of races and for the education of all African Americans.
"I find that the prejudice in this country to color is very great, and I sometimes fear that it is on the increase…" he said during his term. "If the nation should take a step for the encouragement of this prejudice against the colored race, can they have any grounds upon which to predicate a hope that Heaven will smile upon them and prosper them?"