Finland's State-Issued Baby Care Packages Give All Children an Equal Start in Life
After 75 years of state-issued baby care packages, today the box is a "right of passage" for expectant mothers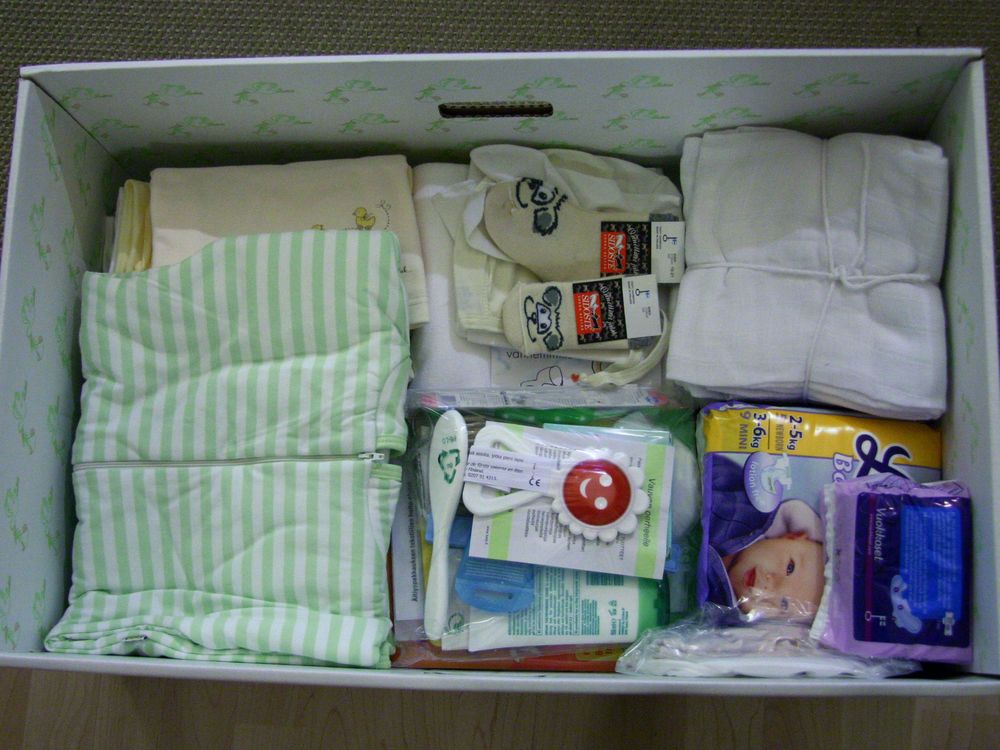 Finnish mothers can look forward not only to the arrival of their baby, but also to a special maternity care package issued by their country's government. For 75 years, the BBC reports, mothers receive a box, which can also double as a temporary crib, filled with essential items such as a snowsuit, teething toys, nappy cream, nail clippers, mittens, box-sized mattress and a blanket. (Condoms are also tossed in.)
Aside from being a nice welcome-to-the-family gesture from Finland, the boxes are meant to give each and every child an equal start in life, writes the BBC. Finland started as a scheme to lift low-income families out of poverty in 1938, but the boxes were offered to all Finnish mothers-to-be by 1949. Claiming the box meant visiting the doctor, so more women began getting pre-natal checkups as a result.
In the 1930s Finland was a poor country and infant mortality was high – 65 out of 1,000 babies died. But the figures improved rapidly in the decades that followed.

Mika Gissler, a professor at the National Institute for Health and Welfare in Helsinki, gives several reasons for this – the maternity box and pre-natal care for all women in the 1940s, followed in the 60s by a national health insurance system and the central hospital network.
The box's contents have evolved over the years. In the 1930s, the government supplied fabric since most moms made their own clothes.
But during World War II, flannel and plain-weave cotton were needed by the Defence Ministry, so some of the material was replaced by paper bed sheets and swaddling cloth.

The 50s saw an increase in the number of ready-made clothes, and in the 60s and 70s these began to be made from new stretchy fabrics.
Now, the state-provided baby clothes change annually, representing the fashion of the day. Mothers can see other infants at the grocery store or day care and immediately know whether that child was born the same year as theirs, the BBC writes. The colors of the baby jumpsuits, mittens, hats and leggings are always gender-neutral.
Today, the BBC describes the box as a "right of passage" for expectant mothers. Pregnant women can forgo the box in favor of a 140 euro check, but most choose to take the box, the BBC reports. It's worth more. And who doesn't enjoy ripping into a goodie bag of free clothes, toys and blankies?
More from Smithsonian.com:
Why Are Finland's Schools Successful?
Babies Might Start Learning Language in the Womb