You Can Apply for Free 'Masterclass of Happiness' in Finland
For the fifth year in a row, Finland ranked as the happiest nation in the world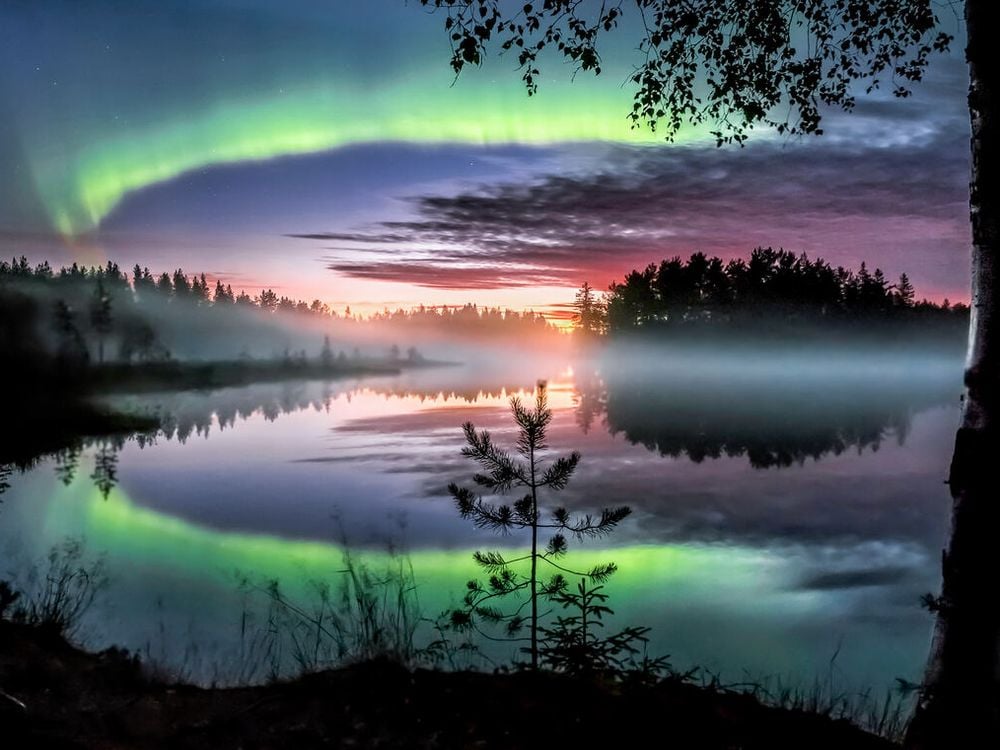 Finland consistently ranks as one of the happiest nations around the globe. Now, the Scandinavian country wants to share some of its secrets with the rest of the world by offering a new "masterclass of happiness."
Happiness is hard to measure, but that hasn't stopped researchers from trying. For the past five years, Finland has claimed the top spot on the World Happiness Report, an annual survey of residents in more than 150 countries. 
Now, the country's tourism arm, Visit Finland, is offering to pay for ten travelers to fly to the country for a four-day seminar. The masterclass will take place at the Kuru Resort, which is located in the Finnish Lakeland region, from June 12 to 15.
The course is designed to help travelers tap into their "inner Finn," per a Visit Finland statement. Coaches will guide participants toward a more "balanced way of life" by focusing on four areas: nature and lifestyle, health and balance, design and everyday, and food and wellbeing.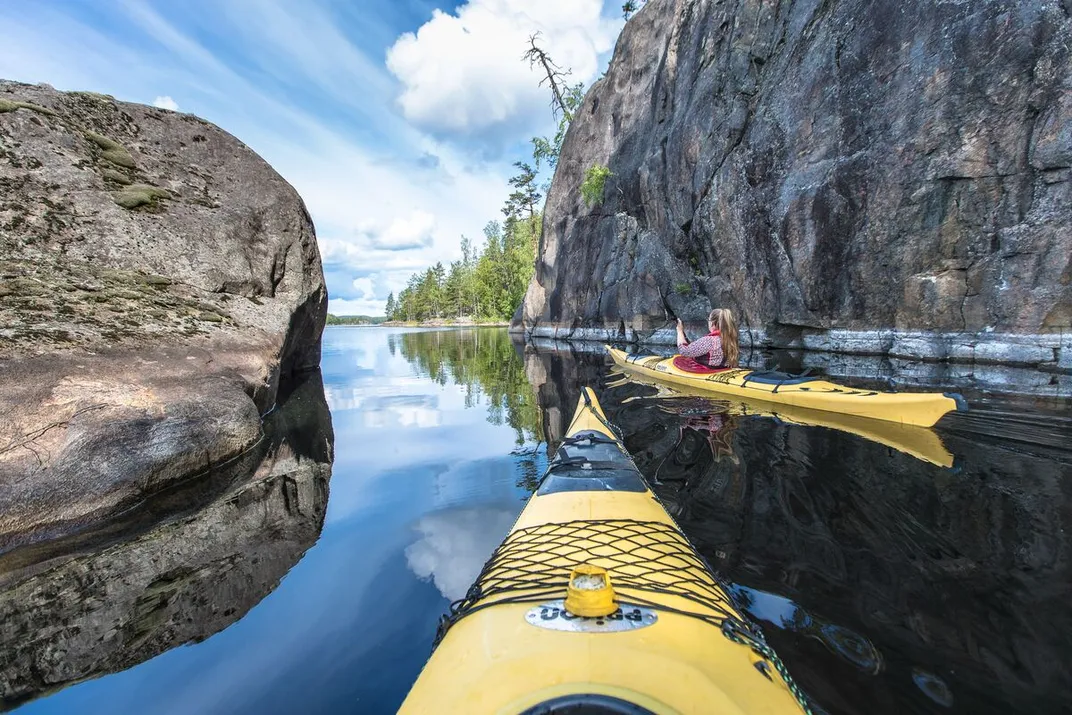 So, why are Finland's 5.5 million residents so happy? The answer may have something to do with their "close relationship with nature and [their] down-to-earth lifestyle," says Heli Jimenez, senior director at Business Finland, a government organization that promotes trade and travel, in the statement.
Contrary to popular belief, happiness is "not some mystical state, but a skill that can be learned and shared," Jimenez adds.
Interested participants can apply online through April 2, either individually or with a partner. The application process involves completing an online form, followed by doing a social media challenge on TikTok or Instagram. To enter the challenge, applicants need to create content showing why they "may secretly be a Finn" and explain why they want to take the masterclass, per a Visit Finland Instagram post.
Interested parties who don't land one of the ten spots for the in-person course will be able to access the masterclass online later in the summer.
The World Happiness Report is a project run by the United Nations' Sustainable Development Solutions Network. The report draws on responses from international Gallup surveys, which ask individuals to rate their lives on a scale from zero to ten, with zero being the worst possible life and ten being the best. The scale is called a "Cantril ladder."
The report, which is celebrating its tenth anniversary, also attempts to explain why residents of some nations are happier than others by looking at six metrics in each country: gross domestic product (GDP), life expectancy, generosity, social support, freedom and corruption.
The most recent report, released in 2022, uses data from between 2019 and 2021. Behind Finland, residents of Denmark, Iceland, Switzerland, the Netherlands, Luxembourg, Sweden and Norway also reported high levels of happiness. The United States, for comparison, came in at 16th place on the list.
The report also found that even amid the Covid-19 pandemic, three acts of kindness—donations, volunteering and helping strangers—increased in 2021 all over the world.
"The lesson of the World Happiness Report over the years is that social support, generosity to one another and honesty in government are crucial for well-being," said Jeffrey Sachs, the director of the Center for Sustainable Development at Columbia University, in a statement last year. "World leaders should take heed. Politics should be directed as the great sages long ago insisted: to the well-being of the people, not the power of the rulers."