This Father's Day, Check Out Furniture Made by Abraham Lincoln's Much-Maligned Dad
Thomas Lincoln was a master craftsman—and a man history has misrepresented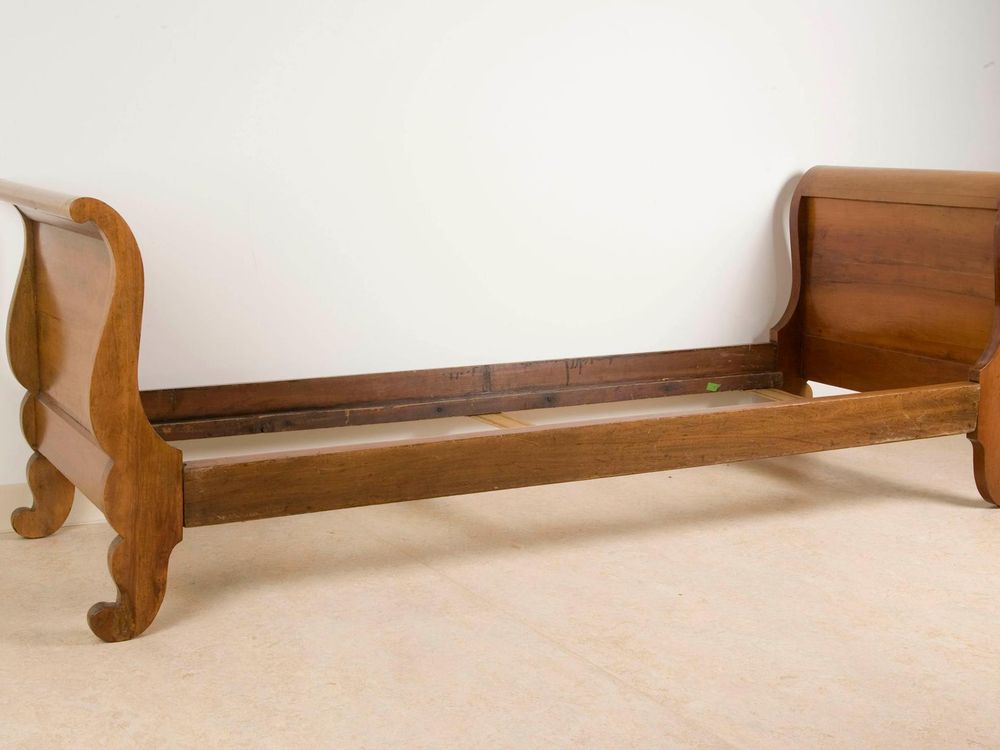 What to do this Father's Day? You could have a picnic, buy Dad a beer or catch a baseball game. But for history buffs, there's another way to celebrate: by visiting some furniture made by Abraham Lincoln's father.
For the next ten days, the Abraham Lincoln Presidential Library and Museum in Springfield, Illinois, will show a special exhibit featuring two cabinets handmade by Thomas Lincoln—just in time for Father's Day. The cabinets were made in the 1810s and 1820s: a secretary, or desk/bookcase combo, and a day bed. They'll be displayed next to rare documents about Thomas, from a recollection by his granddaughter of her "kind granpapa" to the X he signed in place of his signature in the 1830s during his old age.
The cherry wood pieces are examples of Thomas' craftsmanship and cabinetry skill, but to James M. Cornelius, curator of the library's Lincoln collection, they also help bust myths about a man history has largely written off. "Thomas Lincoln was viewed as a lazy, shiftless, unlucky, unloving, anti-intellectual father," says Cornelius. He blames that bad reputation on an early lack of documents, a national narrative that upheld Abraham's rise to the presidency from his poor roots, and family jealousies between Abraham and his disaffected stepbrother, John Daniel Johnston, whom the future president upbraided for idleness in a long letter refusing to lend him money.
Would-be detractors of father and son used the fact that Abraham didn't attend his dad's funeral as evidence of an estrangement. Balderdash, says Cornelius. Lincoln didn't attend, but he did make a journey of over 100 miles on muddy roads the year before his father's death to visit a sick Thomas. And, says Cornelius, Abraham had an ailing wife, a sick child and the recent death of his own son to worry about at the time. Besides, he says, "nobody went to funerals outside of town in those days."
Did Thomas' parenting affect Abraham's? It's not clear, says Cornelius. After his second son Eddie died at age 4, Abraham and wife Mary decided to let their children enjoy themselves and abandoned harsh forms of discipline. "Maybe that was a response to [Abraham's] own fairly strict childhood," he says, but notes that strict discipline was common during Abraham's childhood.
The impact of Abraham's father may be murky, but his craftsmanship was clear. Thomas' cabinets—many of which were made for community members—paint him in a different light. They reflect his diligence, hard work, and the respect he earned from his neighbors—and might just make for a fun Father's Day trip with your dad.