This Famous American Clown Was (Probably) a Model for Uncle Sam
Dan Rice was the John Oliver of the mid-nineteenth century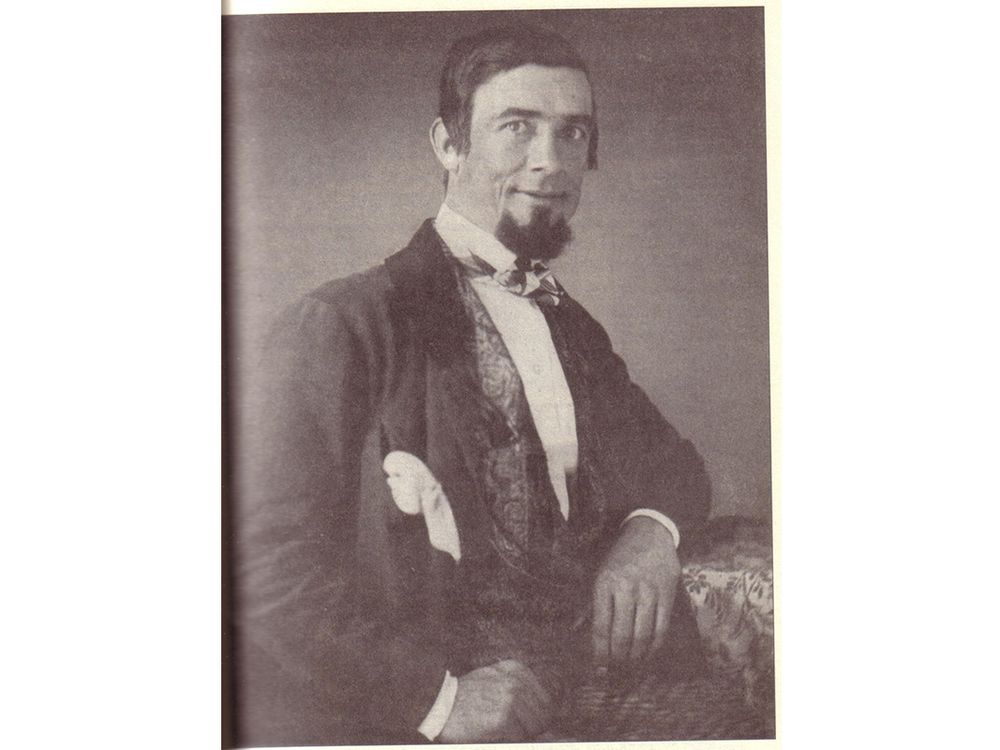 In election season, it's not all that unusual to ask who the clown on the podium is. In the case of Dan Rice, it'd be even more appropriate.
Rice, born on this day in 1823, was a famous circus clown, but he also had a political career—and may have inspired the iconic Uncle Sam poster.
The nineteenth-century version of the circus "was a show catering to adults," writes Daniel Noonan in Humanities magazine, "and it was immensely popular." It was violent, he writes: circus performers were expected to brawl, with each other and with the crowd. It was also "teeming with sex." In the midst of this bacchanalia was Rice, he writes, one of the most famous men in America at the time. Rice was a showman and a skillful horse rider, but it was his skill as a political commentator that made his career. 
The circus didn't just do sex and violence, he writes: it also did political commentary "and, in a horse-based culture, top-notch horsemanship." As a clown, Rice's political commentary and witty banter were stock in trade. He called himself "the Great American Humorist." Think this is ridiculous? What about The Daily Show, The Colbert Report or Last Week Tonight?
Rice's years of fame coincided with the Civil War, and in this sequence, published in 1863, he talked about the divide between the States:
I would like North and South to leave slav'ry alone,
And stand by the Union unto the last stone;
To settle the question by war, blood and vice,
Is like burning your house to scare out a few mice.
The clown even ran for office in 1864, writes David Carlyon for The New York Times. He got the Democratic nomination for the Pennsylvania State Senate. "And it was just his first foray into politics," he writes. "Even while continuing his career as a clown, a state convention later considered him as a candidate for Congress, and, in 1867, he made a brief but legitimate run for president."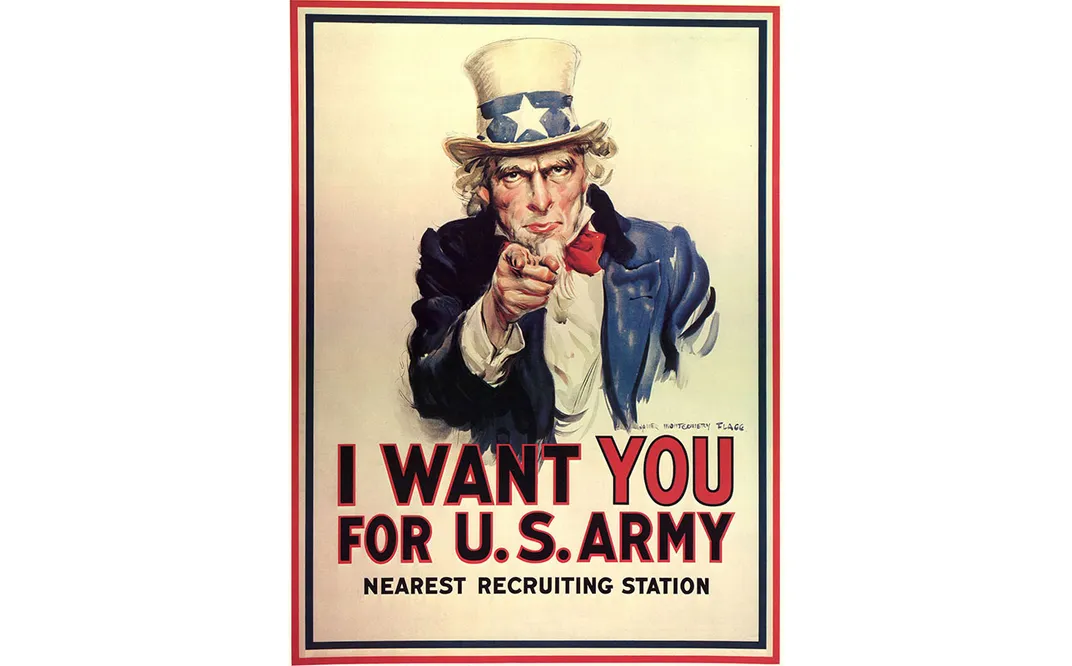 The jury is out on whether Rice was actually a model for Uncle Sam. The artist who drew that poster, James Montgomery Flagg, was working off an image made popular by nineteenth-century political cartoonist Thomas Nast, writes Danna Bell for the Library of Congress. Flagg always said that he used his own face as the model, but it's hard to deny Sam's resemblance to Rice.
Carlyon says it's not outside the realm of possibility that Nast, a staunch Republican, was unconsciously influenced by Rice's famous visage when drawing his political cartoons.
"In any case," he writes, "Nast drew a cartoon that echoed Rice perfectly, combining the famous clown's democratic irreverence, his trademark goatee, the top hat he often wore, and a mash-up of his two primary costumes, a clown's stars and stripes and the fancy wardrobe of a middle-class gentleman."
That image was carried through to Flagg's 1916 drawing, which first appeared on the cover of a July 1916 issue of Leslie's Weekly with the title "What are you doing for preparedness?"
Even though Rice was a clown, it would be mistake to think of his job as being not political. As his life history shows, it was quite the opposite — and at that time, the circus was a place for grownup pursuits, including politics. In that sense, he was the perfect model for America's mascot.