Who Was the Woman Aboard This Famed 17th-Century Swedish Warship?
DNA analysis has revealed that a woman was among the 30 who died when the 'Vasa' sank on its maiden voyage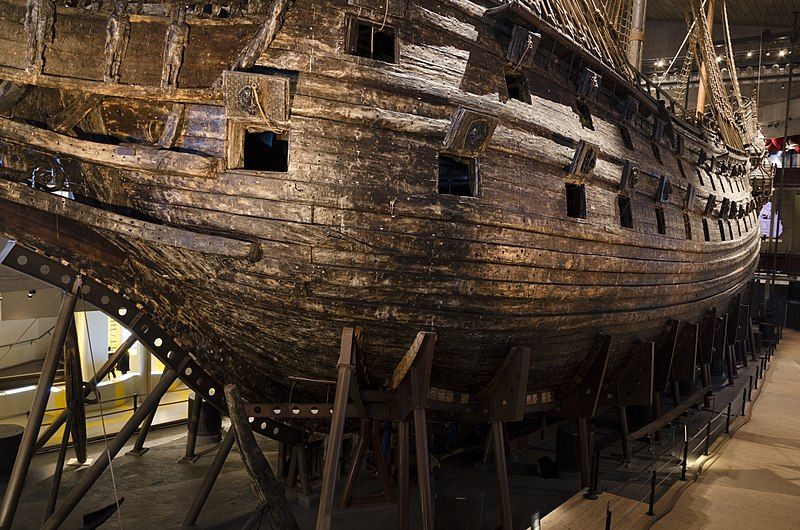 Scientists are still making new discoveries about the Vasa, the world's best preserved 17th-century ship.
In 1628, the Swedish warship keeled over and sank just minutes after setting sail on its maiden voyage. Its heavy bronze cannons—64 of them on two gun decks—had made the ship's center of gravity too high, resulting in dangerous instability. The wreck remained underwater for more than 300 years, until it was salvaged in 1961.
About 30 died in the disaster, and most of them are still unidentified. For years, scientists had speculated that one of them, known as G, was a woman, based on skeletal remains. Now, using DNA analysis, they have finally confirmed their suspicions.
Studying DNA from bones that spent three centuries underwater "is very difficult … but not impossible," says Marie Allen, a forensic geneticist who has led the new research, in a statement from Sweden's Uppsala University.
"Already some years ago we had indications that skeleton G was not a man but a woman," she adds. "Simply put, we found no Y chromosomes in G's genetic material. But we could not be certain and wanted to confirm the result."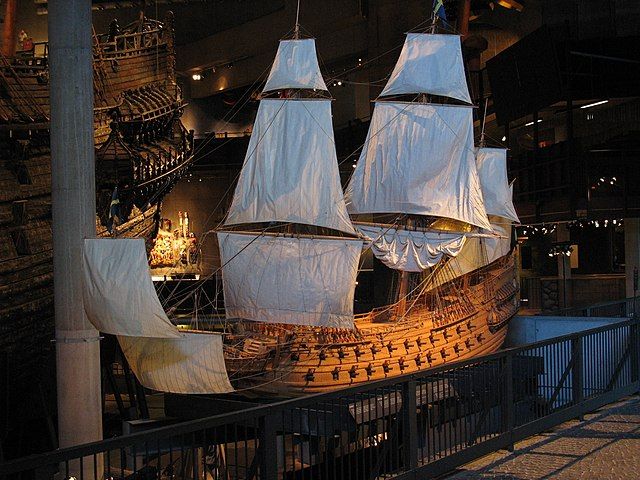 The Swedish team brought in the Armed Forces DNA Identification Laboratory, which specializes in analyzing genetic material to identify deceased military personnel. Using newly developed testing techniques, the lab was able to confirm G's gender.
What was she doing on the Swedish warship? Perhaps she was "a seaman's wife who wanted to come along on the maiden journey of this new, impressive ship," says Anna Maria Forssberg, historian and researcher at the Vasa Museum in Stockholm, where the ship is on display, to the Associated Press' Jan M. Olsen. 
While women didn't serve in the crew in the Swedish navy at the time, she says they were sometimes allowed on board as guests. 
"I am currently researching the wives of seamen, so for me this is especially exciting, since they are often forgotten even though they played an important role for the navy," adds Forssberg in the statement.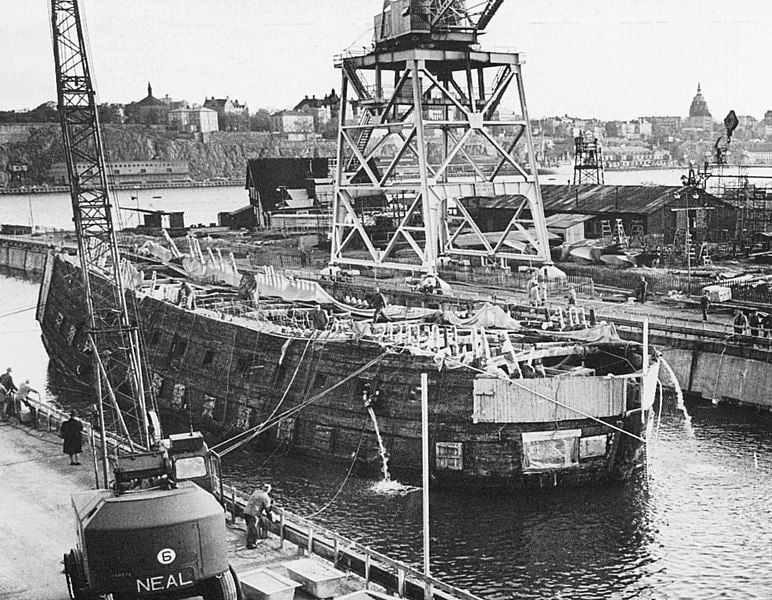 Another possibility, though a less likely one, is that G was passing as a man while aboard the Vasa. "We only know about [these kinds of] cases where people were discovered," Fred Hocker, director of the Vasa Museum, tells the New York Times' Remy Tumin. "We don't know about any of the people who pulled it off and were never discovered."
Per the statement, researchers expect that their analysis will soon reveal more details about the 30 victims, shedding light on their appearances and perhaps even their family backgrounds.
The famous warship has made headlines several times in recent months. Back in October, archaeologists announced that the wreckage of the Vasa's sister ship, Äpplet, had been found just outside of Stockholm. After setting sail in 1629, Äpplet remained in service for 30 years after its maiden voyage. When needed repairs were deemed too extensive to pursue, officials intentionally sank it in 1659.