Explore the Flickering, Forgotten Past of African-Americans in Silent Film
An estimated 80 percent of silent movies with all-black casts are thought to be lost, but a new project is making sure the people who made them aren't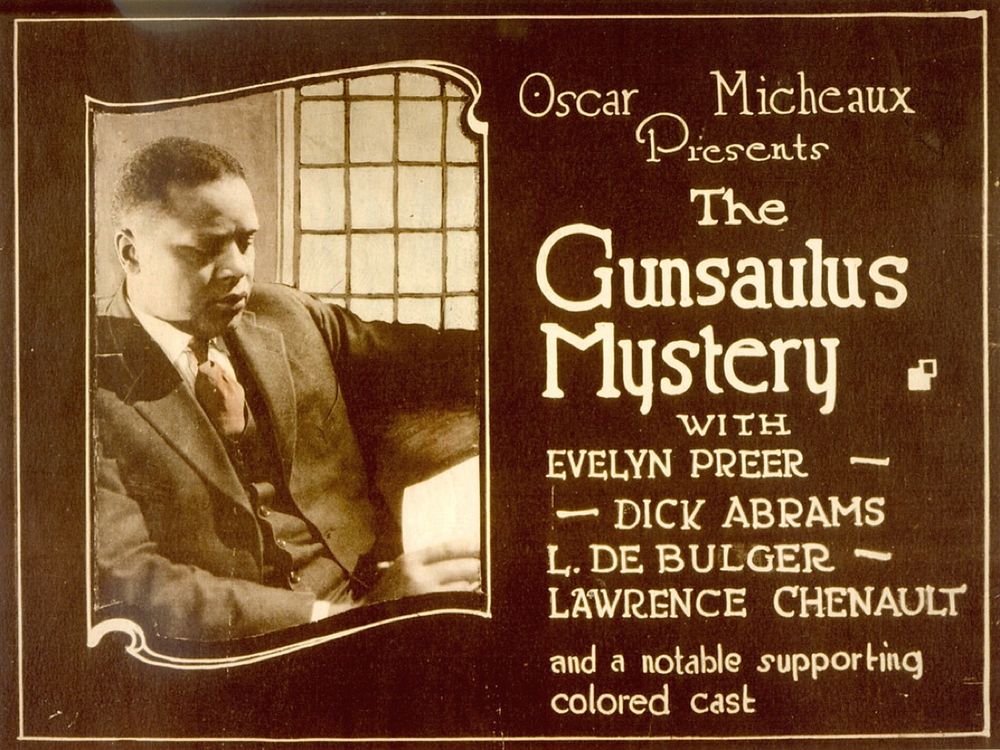 Silent films flickered across the screen in black and white, but popular memory of the silent era is more white than black. But just how involved were African-Americans in the early film industry, anyway? It's a question that is only just starting to be answered—and thanks to a new digital resource, the untold story of African-Americans and silent film is finally beginning to be told. 
Early African-American Film: Reconstructing the History of Silent Race Films, 1909-1930 is a website and database devoted to tracking the black filmmakers, actors and artists who contributed to the early film industry. So far, the site tracks 759 African-American people who participated in the silent film industry and documents 303 silent films, 175 film companies and dozens of resources on African-American participation in silent films. And like many good things, it was born of frustration on the part of researchers. 
When a group of UCLA students began to research early black filmmakers, they came up almost entirely blank. So they decided to pull together the scant resources that did exist and track black contributions to film's founding days. They used special collections at the University of California, Los Angeles to research black filmmakers. Along the way, they uncovered an entire unknown history—and their project took on additional relevance when social media came out in arms against Hollywood's lack of diversity. 
In January, the Academy Awards announced its 2015 nominees. None of the nominees for the top award categories were black—and the trend continued this year, as well. The highly publicized #OscarsSoWhite backlash on Twitter and subsequent boycott brought attention to Hollywood's diversity problem, and spurred the students to work even harder to uncover the untold stories of people of color who have always been part of Hollywood. 
Though their accomplishments are not well-known, African-Americans not only contributed to silent film but had an entire alternative film industry. "Race films," as they were called, were produced for black audiences and featured black casts, production companies and crews. Since they existed outside of the white mainstream of the burgeoning studio system, few race films crossed over to white audiences. Over the years, they faded from memory and many never made it into history books.
The open-source, online resource collects information about the little-remembered films, from movies like Within Our Gates, which crossed over to white audiences in 1920 with its story of lynching and white supremacists thought to have been made in response to D.W. Griffith's racist blockbuster Birth of a Nation, to Lottie Grady, a leading lady who sang for audiences during reel changes in the early nineteen-tens or "teens." It also maps relationships between filmmakers, performers and others, showcasing the close ties that made the early industry tick. 
Race films may have been all but forgotten, but the new resource makes it possible for researchers to at least find a place to start as they look further into the lost history of these movies. But even as their history is better preserved, the films themselves are fading—like many other silent films, many have been lost or destroyed. Only about 20 percent of silent movies made with all-black casts are thought to survive today.
The films may be threatened, but that doesn't mean that the memory of them has to be. Projects like the new database prove that people of color made serious contributions to film's earliest days—and the more questions historians ask about their contributions, the likelier it is that they will be given the credit they deserve.