This Exhibit Captures the Magic of Being a Kid
The Metropolitan Museum of Art peeks into the idealized lives of kids past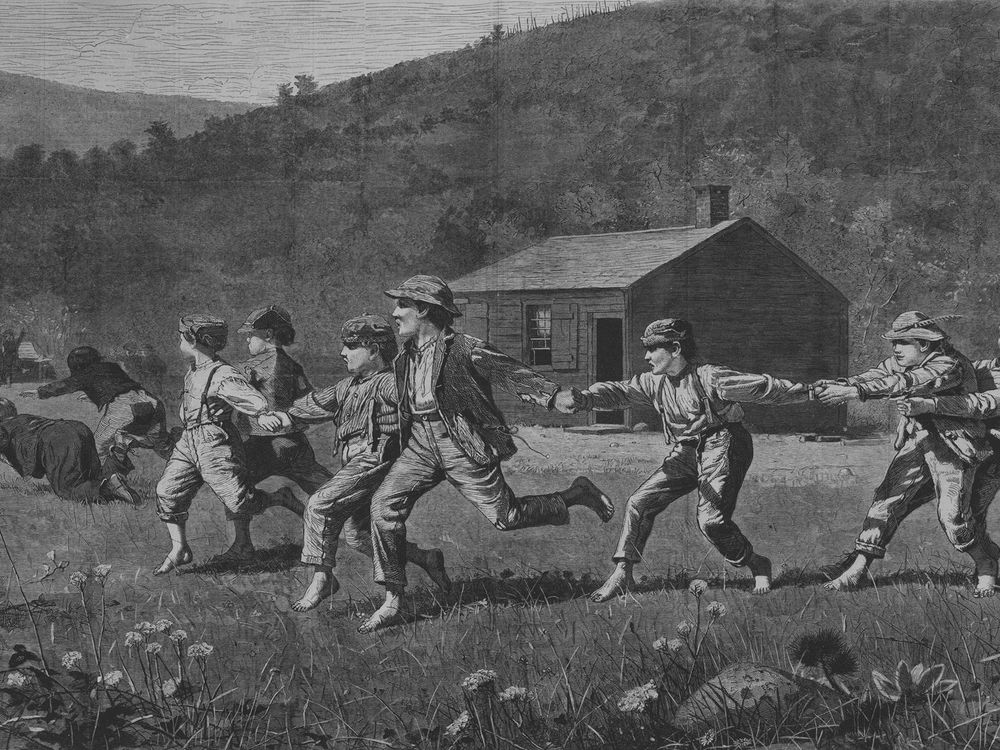 There's something magical about being a kid: Maybe it's the toys, the long summers or just the pleasure of experiencing everything for the first time. But childhood is in the eye of the observer, as a new exhibition at the Metropolitan Museum of Art shows. The New York museum has brought out over two dozen works from its archives—many of which are too sensitive to light to be displayed long-term—for Printing a Child's World, which runs at the museum through October 16.
The exhibition focuses on printed works about children during the 19th and early 20th centuries. Represented within the collection are names both legendary—Winslow Homer, for example, and children's book illustrator Randolph Caldecott—and less-known. The small collection can be spotted in the museum's mezzanine section in its American wing.
The time period was chosen for a reason: In the late 19th century, improved printing technology made it easy to reach would-be buyers with printed art. Advertisers soon learned that images of cute kids moved product. At the time, kids themselves didn't have any income and ads weren't aimed at them, so they played a different role in purchasing decisions. Idealized images of kids were aimed at adults with money to spend on new consumer goods.
Painters of the period also turned their eye on children, immortalizing everyday activities that might seem foreign to modern kids with access to things like Minecraft and Shopkins. Being a kid may be different these days, but in a way it's no less magical. Here are a few of the exhibition's highlights:
Story of Golden Locks (Seymour Joseph Guy, circa 1870)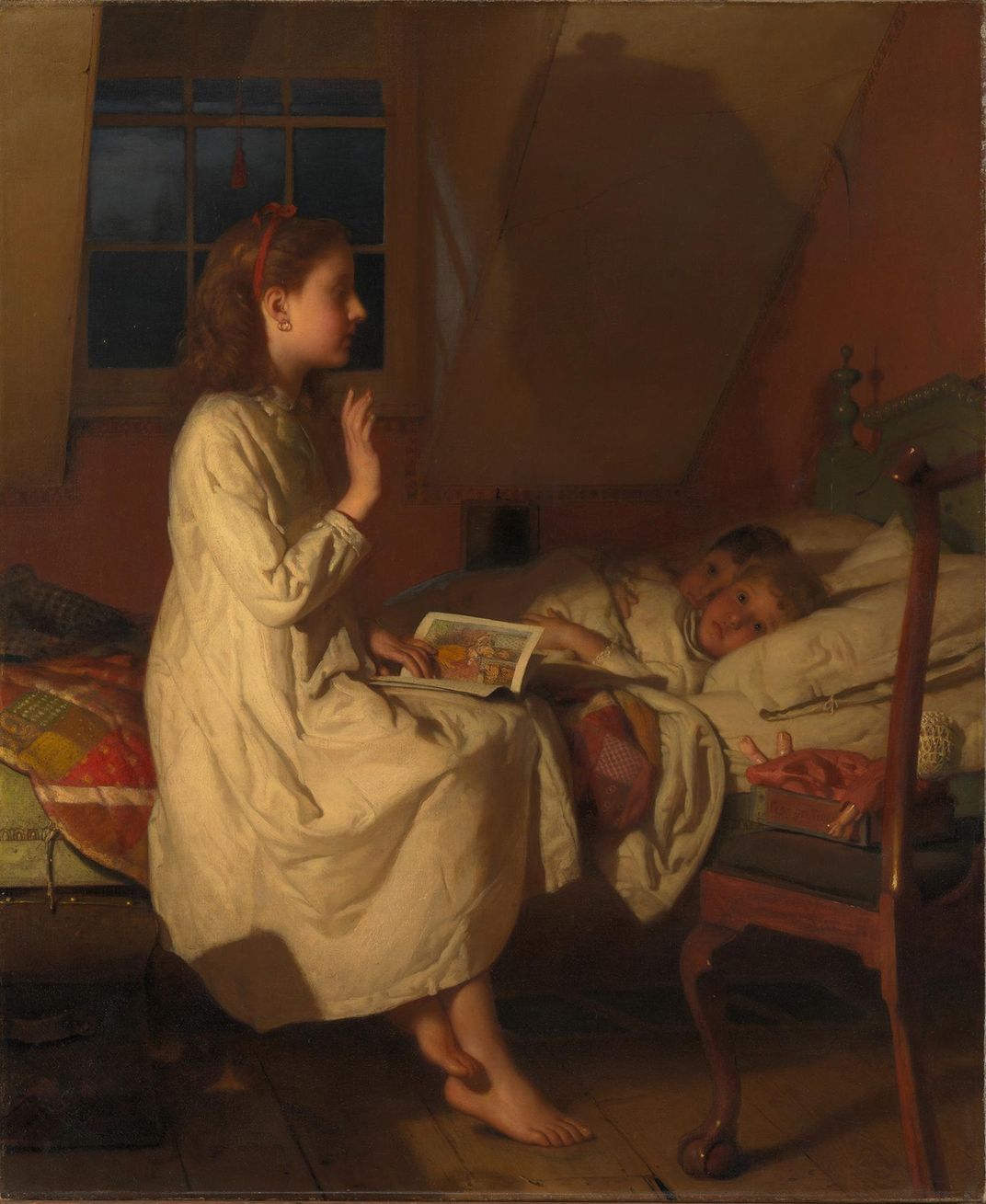 By the 1870s, more children had leisure time than ever before—and more leisure time meant the chance to do things like enjoy bedtime stories and children's books. This painting shows a girl reading the story of "Golden Locks" (aka Goldilocks and the Three Bears) to her rapt siblings.
Coming Events Cast Their Shadows Before (Charles Caleb Ward, 1871)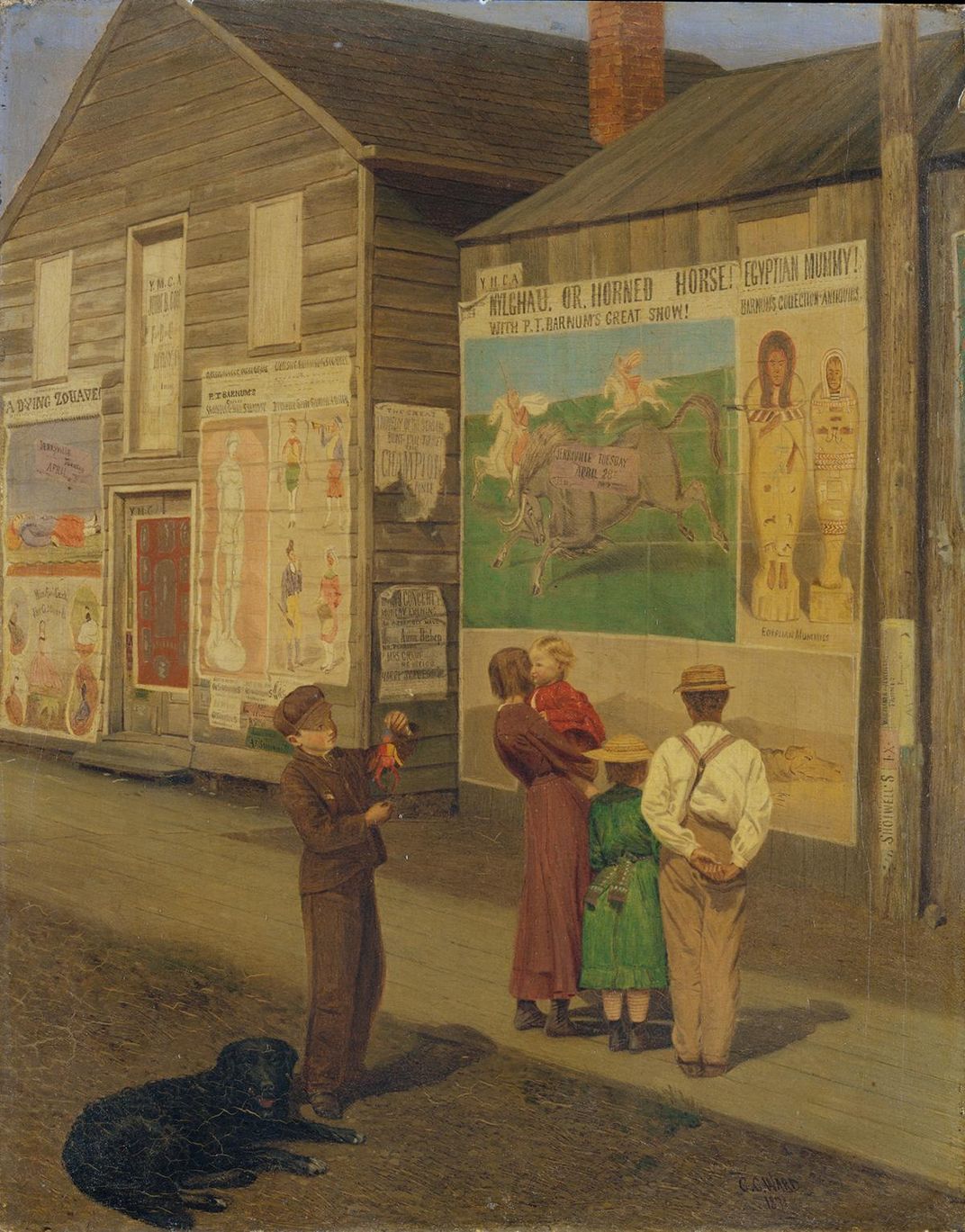 In an era before TV commercials or texts, traveling shows relied on printed posters to spread the word. This painting shows kids getting excited about the circus as they look at a poster that advertises its wonders.
Snap-the-Whip (Winslow Homer, 1873)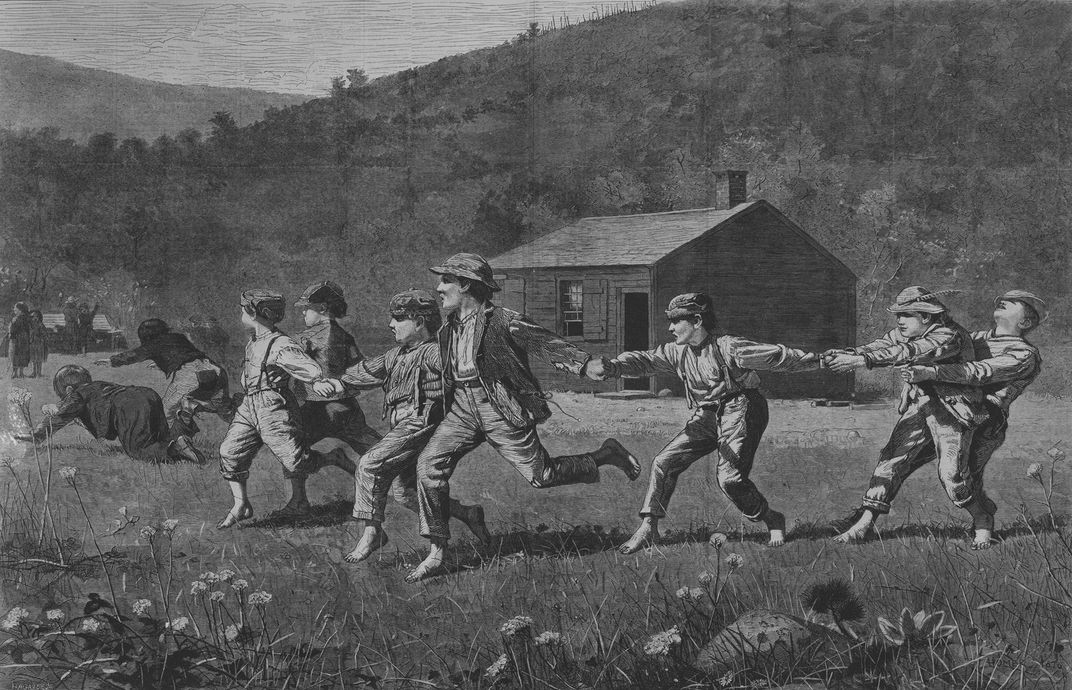 Winslow Homer was one of America's most influential painters, but he got his start as an illustrator for popular magazines of the day. This engraving appeared in Harper's Weekly in 1873. It shows a group of children playing an innocent game in what looks like a rural area—evidence of the ways in which America already idealized its rural past and children's lives by the end of the 19th century. Homer also made his engraving into a painting that, in the words of the Metropolitan Museum, may refer to "the challenges faced by the reunited republic" after the Civil War.
The Studio, Christmas 1916 (George Bellows, 1916)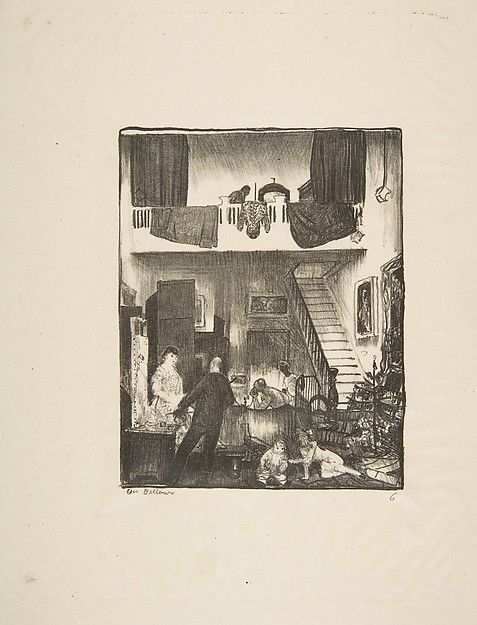 George Wesley Bellows was a realist painter best known for his images of boxing. But in 1916, he turned to a more relatable subject: kids celebrating Christmas. This lithograph was one of many winter and Christmas scenes Bellows created during his prolific career.