Even Toddlers Recognize the Superior Cuteness of Puppies and Kittens
Our notion of cuteness might be hardwired rather than learned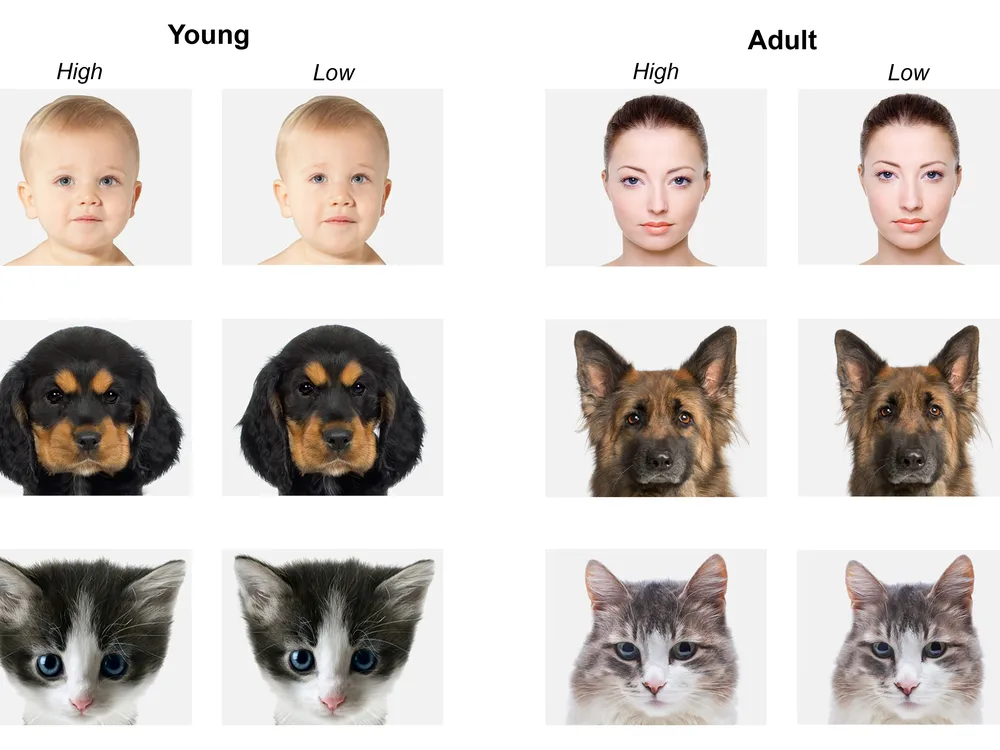 Most adults agree that a kitten is cuter than a cat, a puppy cuter than a dog. Toddlers, it turns out, share those same opinions. According to new research, children as young as three years old are able to discern the differences between baby and adult faces in humans, dogs and cats, and have a preference for the cuter, more infantile mugs. 
Researchers arrived at this conclusion after performing experiments on children aged three to six. They presented the kids with photos of human, cat and dog faces. The photos, however, had been manipulated to either make the subject appear more baby-like (big eyes, small forehead) or adult-like (smaller eyes, larger mouth and nose). As the kids looked at the different photos, the researchers tracked their eye movements. 
The kids spent significantly more time looking at the cute-enhanced photos than the more adult-like ones, the researchers found. They especially seemed to like the dog faces, and even seemed to prefer adult dog faces to baby or adult human faces.
Psychologists think that our attraction to baby-like faces evolved as a way to deter adults from hurting children and to instead encourage care-giving behaviors. This latest study shows that our love of cuteness appears very early on in development and that its reach naturally extends beyond just our own species.