Even Napoleon Had an Unpublished Manuscript, and Now It's up for Auction
His handwritten novella captures his feelings toward love at age 26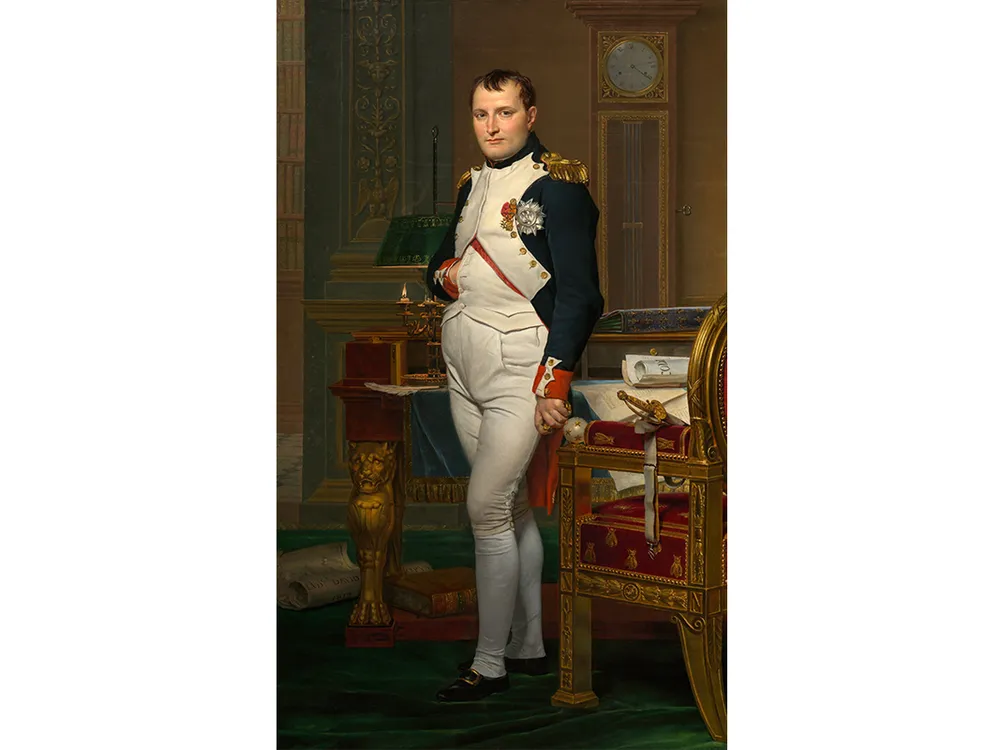 Napoleon Bonaparte's deeds have made the French leader the subject of numerous novels, but what many people don't realize is that he too once wrote about himself. Well, he wrote about a fictional version of himself, anyway. His unpublished novella explores his life as a young soldier—that is, before his swift elevation up the military ranks, before emperorship, before exile and certainly before Waterloo.
You can now read a published edition of Clisson et Eugénie that was recreated from six manuscript fragments, but getting your hands on a chunk of the manuscript will cost an estimated $250,000 when it goes to auction later this month, Rebecca Rego Barry writes for The Guardian.
Napoleon artifacts don't go cheap, Barry writes. Just take his infamous bicorne hat (you know the hat), which sold for $1.9 million at auction in 2014.
Written in the fall of 1795, the 26-year-old's novella is full of parallels with his own life. In 22 pages, the handwritten story relates the tale of a world-weary officer—also 26 years old—named Clisson, who carries out a passionate love affair with a woman named Eugénie.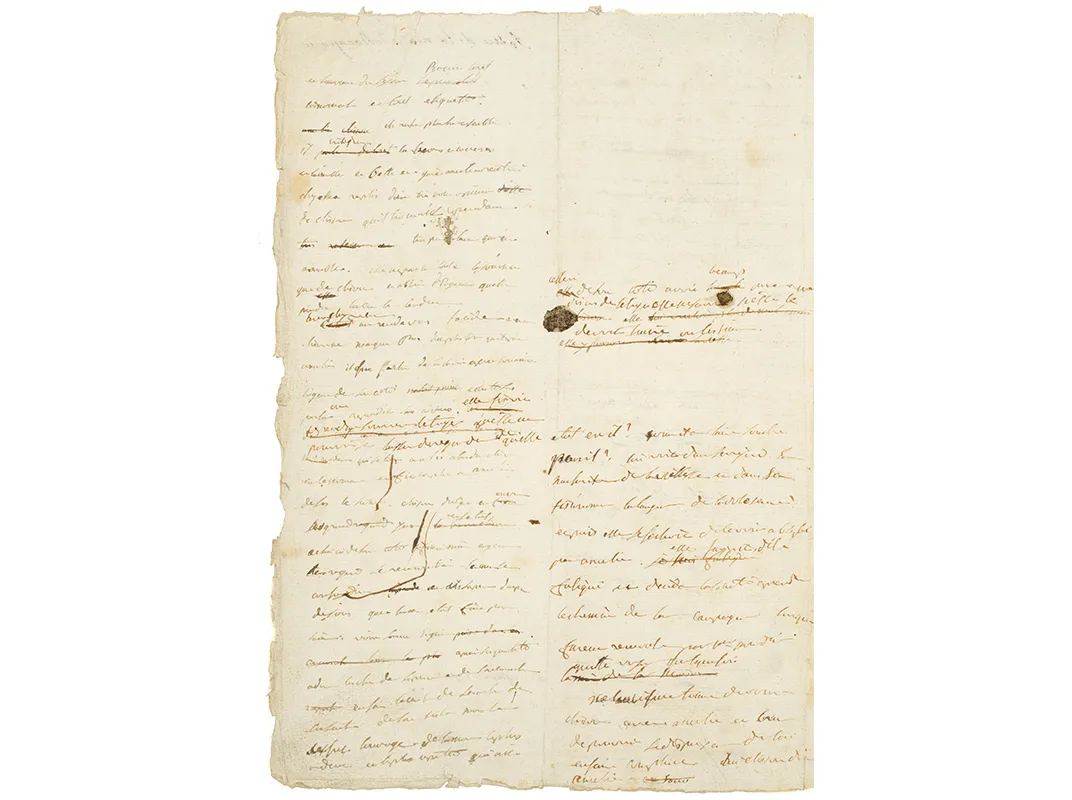 In 1794, Barry points out, Napoleon himself carried on a passionate love affair with one Bernardine Eugénie Désirée Clary, whose sister was married to his brother. But the romance ended by September 1795. Unlike the not-actually-tiny conqueror's erotic letters to his wife, Josephine, the novella it isn't explicit about the forms that its characters' love affair takes.
It was not long after he finished this story that he began his relationship with Josephine, and they married the spring of 1976.
After Napoleon became a failed conqueror as well as a failed novelist and was exiled to Elba (the island, not the actor), he continued to write the voluminous letters and, of course, plot his comeback. And eat chicken, one imagines.
The manuscript was still in his possession when he died in 1821, writes Barry. Afterward, the pages were scattered. The novella then made headlines in 2007, when the original version was published in French. In 2009, the English translation was released.
The manuscript fragment currently up for auction contains seven extensively edited columns of text that runs over four pages. It heads to auction on September 21 for Bonhams' fine books and manuscripts auction in New York.