E.U. Agrees to Raise Its Renewable Energy Target
The 27 member countries will strive to reach 42.5 percent renewable power by 2030, up from their current goal of 32 percent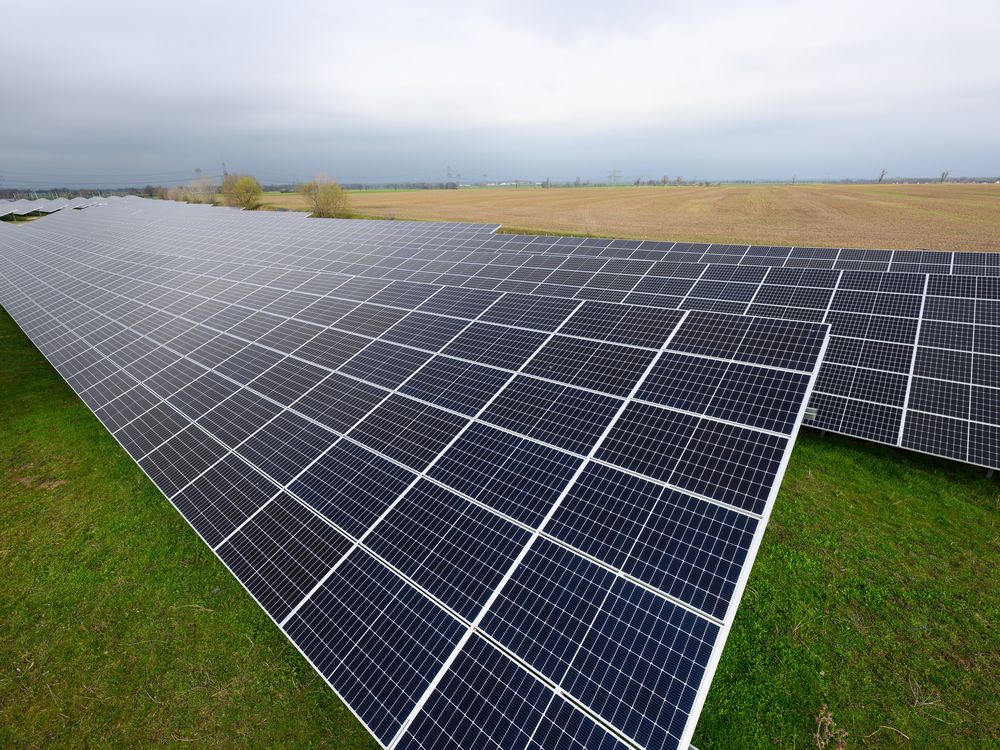 European Union negotiators agreed to set more ambitious renewable energy goals last week, ramping up efforts to combat climate change. The bloc of 27 nations is now poised to source 42.5 percent of its energy with renewables by 2030, an increase from its current goal of 32 percent. The deal comes as Europe moves away from its reliance on Russian gas and oil following the invasion of Ukraine.
"This will help us progress toward climate neutrality, strengthen our energy security and boost our competitiveness, all at once," European Commission President Ursula von der Leyen says, per Samuel Pétrequin of the Associated Press. 
The agreement comes about two weeks after a report from the Intergovernmental Panel on Climate Change warned it's becoming increasingly less likely the world can limit global warming to 1.5 degrees Celsius. This target was set in the Paris Agreement of 2015, which called on countries to take swift action to reduce their climate-warming emissions. So far, the highest-emitting nations are falling short of their climate goals. 
In 2021, 22 percent of the European Union's energy came from renewables, per Reuters's Bart Meijer, Kate Abnett and Philip Blenkinsop. That same year, renewables made up about 12.4 percent of primary energy consumption in the United States. 
Under the new European agreement, countries may choose to increase their goals to 45 percent renewable energy, but this is not legally binding, reports Angela Symons for Euronews. As a result, the deal has attracted some criticism for not doing enough. 
"By making 2.5 percent of that target aspirational, [the E.U.] has failed to fully seize this opportunity to strengthen energy security and achieve climate goals," Sarah Brown, Europe program lead at clean energy think tank Ember, tells Euronews. 
The negotiations dragged on overnight because of a key point of argument: whether nuclear power should be considered in renewable fuel targets. Ultimately, negotiators agreed that countries could use hydrogen produced with nuclear power, classifying it as a "low carbon" energy source, rather than a green one or a fossil fuel.
The war in Ukraine and the E.U.'s subsequent energy crisis has transformed and accelerated the region's transition to renewables. In May 2022, the European Commission revealed a $229 billion (€210 billion) plan to completely wean off Russian oil and gas by 2027. In 2021, before the war, Russian gas made up about 45 percent of the E.U.'s total gas imports. 
The new renewable energy target will help Europe reach its long-term goal of carbon neutrality by 2050 and its shorter-term "Fit for 55" plan to cut net greenhouse gas emissions by 55 percent by 2030.
Before it takes effect, last week's agreement must be formally adopted by the European Parliament and E.U. member countries.
"I'm glad we made it. This Renewable Energy Directive brings more renewable energy, more climate protection and a simpler and faster rollout of renewable energies in Europe. This will bring us closer to the Paris climate goals and reduce our dependence on others," E.U. lawmaker Markus Pieper says in a statement. "This is a good day for Europe's energy transition."