Endangered Whales Are Being Sold as Dog Treats to Rich People in Japan
Luckily, it seems that many Tokyoites aren't buying into the endangered treats, which sell at around $37 for 500 grams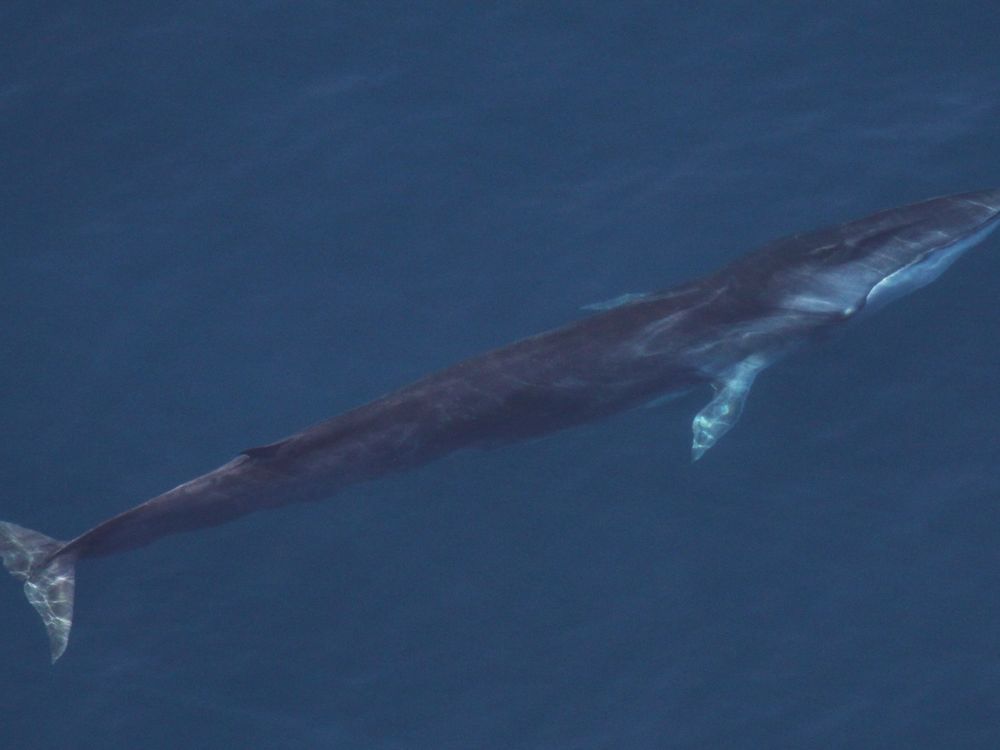 Consumption of whale in countries like Japan and Iceland was already a contentious issue, before a coalition of NGOs revealed that a Tokyo-based company is selling endangered whale meat marketed as doggie treats. The meat, supplied by a whaling company in Iceland, comes from North Atlantic fin whales, an endangered species, according to Japanese environmental group IKAN. IKAN reports:
Icelandic fin whale has been sold in Japan for human consumption since 2008, but its use in pet food suggests that new markets are being explored. As Iceland prepares to hunt over 180 fin whales in 2013 for this export market, NGOs question the environmental and economic logic of using meat from an endangered species for the manufacture of dog treats.
The dog food company, Michinoku, sells packages of dried whale fins starting at around $6 for 2.1 ounces, up to about $37 for 17.6 ounces. The labeling clearly identifies the treats as belonging to fin whales from Iceland.
Japan insists that it whales only for scientific purposes, The Age points out, while Iceland is more transparent about its activities and openly defies an international ban on whaling.
While whale meat is declining in popularity in Japan, many Japanese see the campaign against whaling as a symbol of cultural imperialism from the West and argue that it is a long-standing tradition.
But as IKAN writes, feeding endangered whale meat to rich people's dogs can hardly be argued as preserving age-old cultural traditions. "The most likely reason for shops to sell the whale meat dog treat is to target affluent Japanese who want to show off their wealth with something different," IKAN's executive director, Nanami Kurasawa, commented in the release. "Similarly, there are also pet foods with shark fins and foie gras available in Japan. Buying such pet food is purely human-centric and hardly considers the animals' point of view."
Luckily, it seems many Tokyoites aren't buying into the endangered treats. According to IKAN, one Tokyo pet store put their fin whale snacks on sale as "bargain articles," and the large e-commerce site Rakuten also followed suite and discounted the pet treats in April.
More from Smithsonian.com:
Eating Whale Meat Is Going Out of Vogue in Japan
Should Dolphins and Whales Have Human Rights?