Elvis' First Big Vegas Show Was a Total Flop
Playing to the middle-aged crowd at the New Frontier Hotel, Elvis' first Vegas show didn't go over so well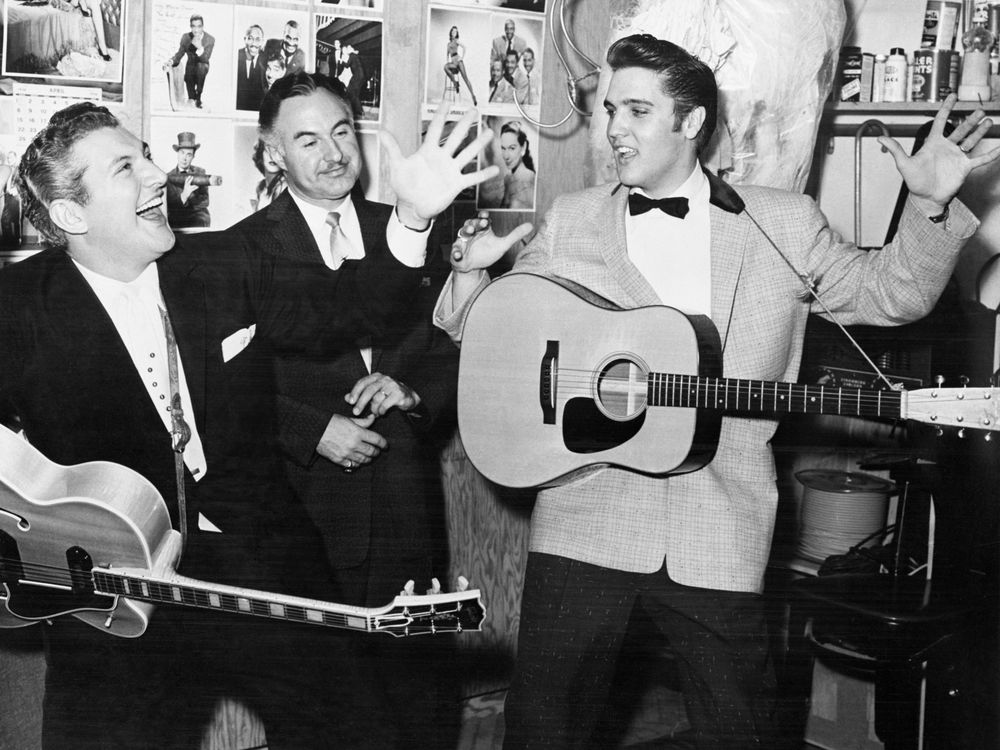 Popular history has a way of making important events seem like fate and fame, like destiny. But reality is bumpier, and even superstars didn't have a smooth ride to the top. Take, for instance, the early career of Elvis Presley. When he took the stage at the New Frontier Hotel 58 years ago today for his first big Las Vegas show, the crowd's reception was hardly one fit for the King, says Real Clear History:
Elvis and his band mates were booked into a dinner theater at the New Frontier. There, over their watered-down cocktails and lukewarm chicken cordon bleu, the middle-aged, married couples from Middle America sat mostly mute during Elvis' act, looking perplexed by such numbers as "Blue Suede Shoes," and applauding politely at the end, more out of mercy than anything else, along with gratitude that the din had ended.
The hotel went all out when it booked Presley, says the Elvis Presley Museum: Elvis was paid $15,000 for a two week stint (around $130,000 today), and his show was promised "extra added attraction billing in 100% size type in all advertising, publicity, programs, displays, lights, etc." The hotel even made a huge cutout of Elvis and his guitar. It was a huge investment for a show that flopped.
The problem, suggests Real Clear History, was the mismatch between the artist and the audience: "Newsweek compared the disconnect between the performer and the New Frontier clientele to 'a jug of corn liquor at a champagne party.'"
The middle-aged audience of the New Frontier Hotel didn't get Elvis, and the King just had to slog through, says the museum: "Though he would later visit often and make movies there it would be 13 years before Elvis would perform on stage in Las Vegas again in 1969."