Egypt Building a Fake Version of King Tut's Tomb for Tourists
The original tomb is being damaged by constant visitors, so authorities are building another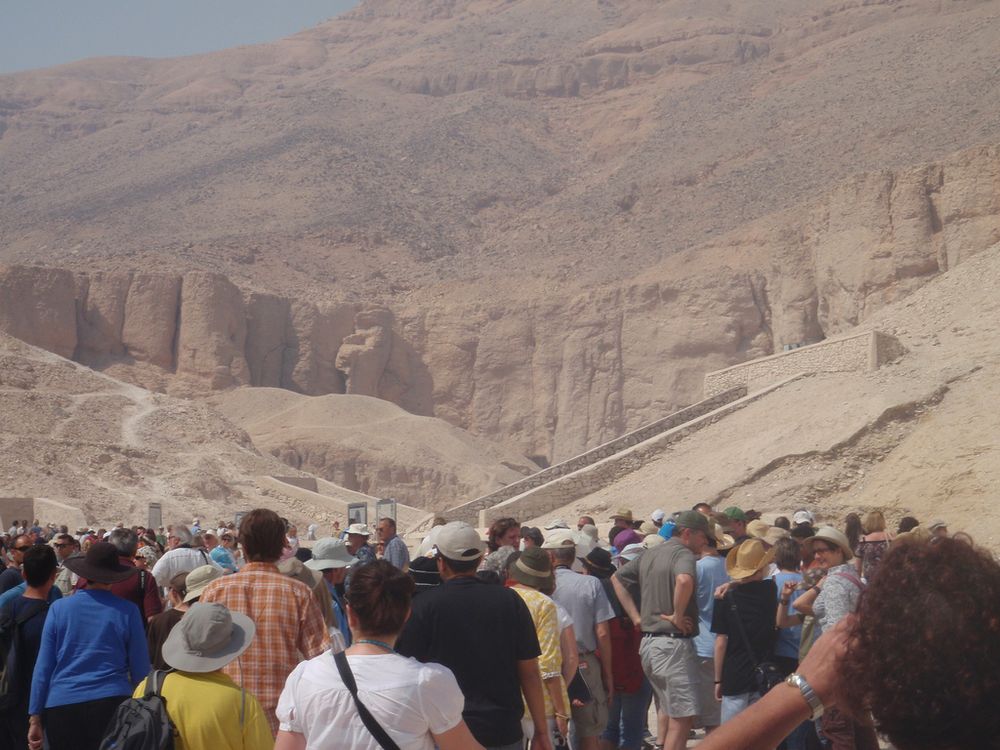 King Tutankhamen is easily one of Egypt's most recognized figures. The discovery of his tomb in the Valley of the Kings in 1922 garnered worldwide attention, and people still flock to see it today. 
But all that attention has had its downsides. The high volume of tourists—combined with effects of the environment on the once-closed tomb—has led to damage. Adam Lowe, founder of Spanish studio Factum Arte told NBC News: 
"The aim is to make visitors aware of the exceedingly complicated task of preserving a site that was meant to last for eternity, but was not meant to be visited," he said. "For 3,300 years, the tomb was in perfect condition, but in the last 91 years it has suffered terribly. We don't want people to stop going. We want them to become aware of the contract that's necessary to sustain heritage sites like this."
Factum Arte regularly works with museums like the Louvre and the British museum on projects related to conservation and creating facsimiles of significant artworks. In 2009, the team used cameras and 3-D scanners to document everything in the burial chamber, down to the very dust on the floor. Then they started building an exact replica of the tomb as it was then. 
From Factum Arte: 
Claims that the facsimile is identical to the original tomb from a normal viewing distance can now be verified - this is evidence of the quality of the high resolution digital data from which it was made-  data which is essential to monitor the condition of the original tomb and to document its decay. The facsimile is part of a new visitor centre  that will communicate the importance of the tomb,  explain why it looks like it does and explain the problems of preserving a site that was built to last but not to be visited.
The walls are now complete, and the team has begun assembling the ceiling ahead of the opening date in late April. Other facsimile tombs using this same method are planned for the tombs of Seti I and Nefertari.