In an Effort to Stop Poaching, Namibia Will Remove All of Its Rhinos' Horns
That extreme measure will likely not be enough to stop the killing, however, so the country is also bolstering its anti-poaching patrols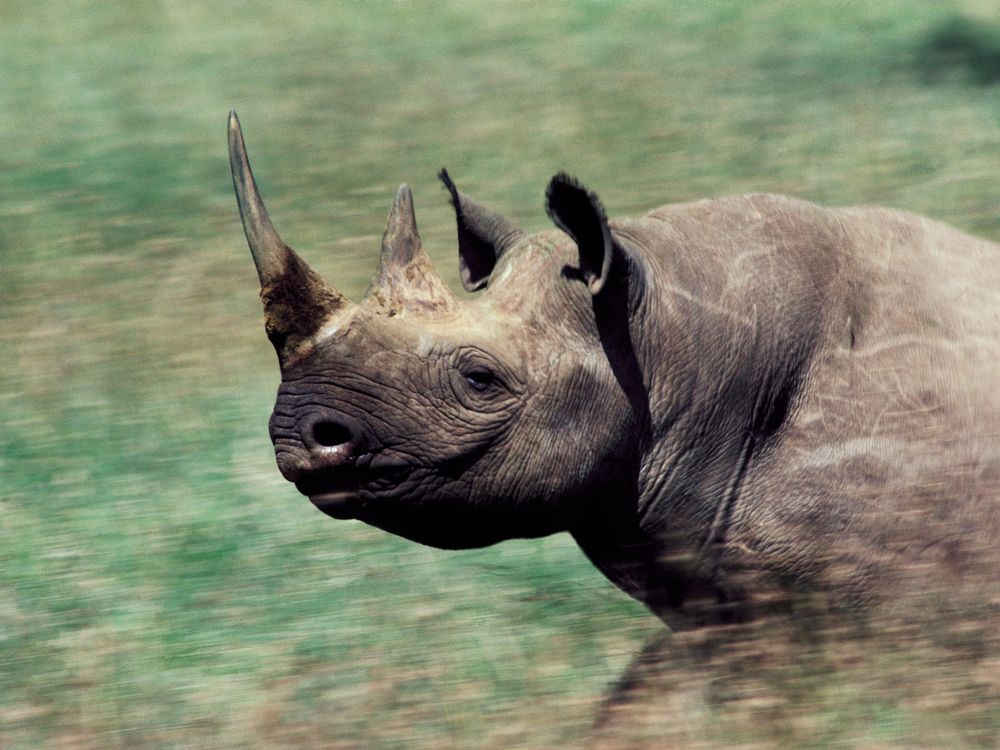 Back in 1989, Namibia took a radical step in its attempt to ward off poaching: it began purposefully removing some of its rhinos' horns. None of those dehorned rhinos were poached. 
Now, the country is hoping the same tactic might save its critically endangered black rhinos from extinction. As Vice News reports, the Namibian government has decided to remove the horns of as many rhinos as possible in an effort to deter poachers. The horns eventually find their way to Asian black markets—especially in Vietnam and China—where many see them as a tonic for everything from cancer to a hangover. 
Government officials say rhinos will be anesthetized from the air or ground. Then, professionals will harmlessly remove their horns with a chainsaw or hacksaw. There is some talk about then selling the horns legally, although that is a contentious issue. 
About 1,750 of the world's 4,800 black rhinos live in Namibia, Vice continues. So far, Namibia has lost 14 rhinos to poachers this year.
Dehorning the rhinos, however, will not necessarily drop eliminate poaching, however. In the past, dehorned rhinos have been poached in Zimbabwe, for example. "This is often attributed to the stub of horn that is left after removal," Save the Rhino, a non-profit organization, explains. "During any dehorning exercise a stub of horn will remain: although poaching is made less profitable, the sad reality is that poachers will still kill for a horn stub due to its high value."
To try and ensure that doesn't happen, Vice reports, Namibia will also be launching a 300-person anti-poaching task force, complete with surveillance drones.