This Luxury Passenger Train Will Return to Southeast Asia
The revamped Eastern and Oriental Express will begin running again in February 2024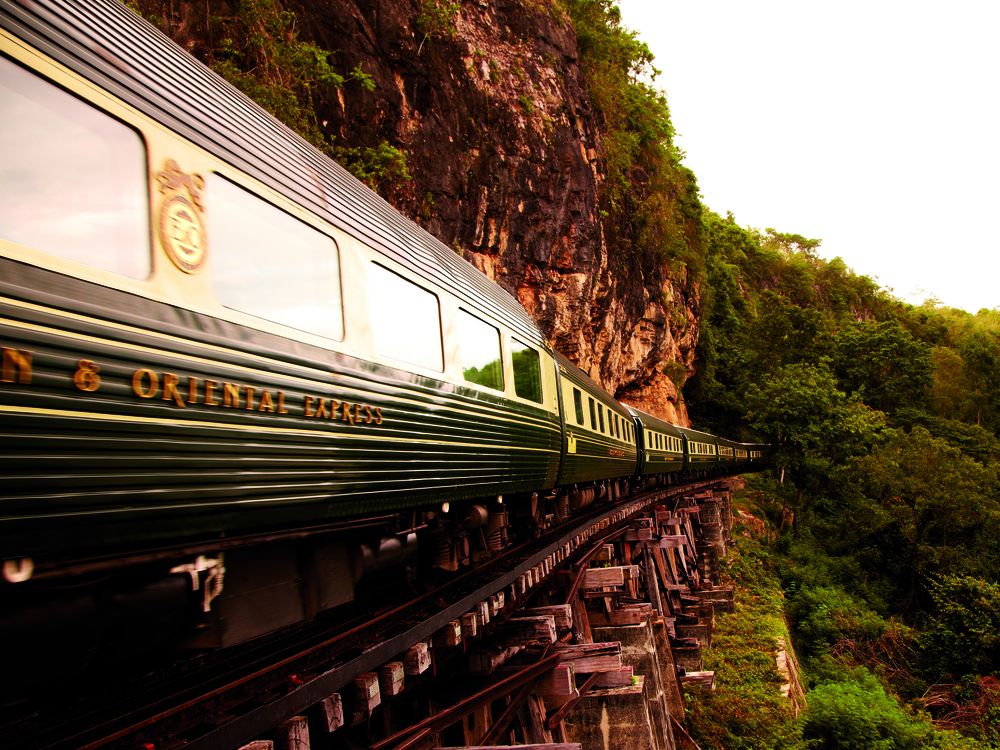 After a four-year hiatus, a high-end passenger train is returning to the tracks in Southeast Asia: The Eastern and Oriental Express (E&O) will start rolling again in February 2024, reports Condé Nast Traveler's Rachel Chang.
Operators of the upscale train suspended service in 2020 because of the Covid-19 pandemic. Since then, interior designers have been hard at work refreshing the 15 hunter-green carriages, which include a piano bar car, two restaurant cars, an open-air observation car and eight sleeping cars, per Robb Report's Rachel Cormack.
The team at Belmond, the luxury travel company that runs the train, also used the time to develop two new routes in Southeast Asia. When the E&O starts up again next year, travelers will be able to choose between a pair of seasonal, three-night journeys that start in Singapore.
From February through November, the Essence of Malaysia route will whisk travelers through Kuala Lumpur, Langkawi and Penang, offering several excursions along the way. One such adventure is a 25-minute boat ride to Pulau Payar Marine Park, where guests can have a picnic and spend the afternoon snorkeling or wandering around the island.
The Wild Malaysia route, offered from March to October, journeys through the country's jungle wilderness. On that itinerary, excursions range from a visit to Taman Negara National Park to a guided tour of Georgetown's Old Quarter on Penang Island.
On the train, travelers will have an opportunity to relax, enjoy fine-dining meals and immerse themselves in the region's culture via onboard encounters with musicians, storytellers and artisans. All three carriage styles—Pullman, State and Presidential—are outfitted with air conditioning and private bathrooms. They're decorated with cherry wood paneling and a rich red and blue color palette.
The E&O dates back to the early 1990s, when businessman James Sherwood bought the carriages in Japan, then transported them to Singapore for renovations, according to Belmond. The train made its first trip from Bangkok to Singapore in 1993 and became a favorite among vacationers who prefer the slow, nostalgic pace of rail travel.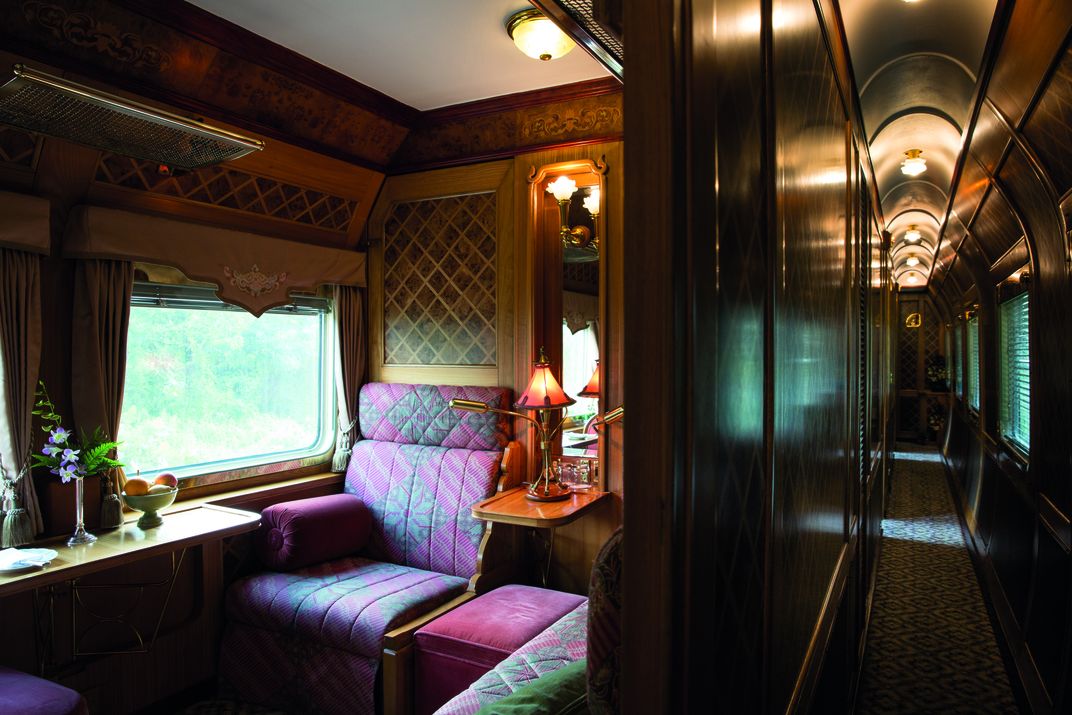 Belmond also operates the Venice Simplon-Orient-Express, another high-end train that runs between several European cities—including Amsterdam, London, Paris, Venice and Prague. 
Following pandemic closures, luxury train travel seems to be making a comeback around the world. The French travel company Accor is in the process of modernizing 17 carriages from the historic Orient Express route, with a goal of welcoming passengers onboard in the next few years. That company is also operating the Orient Express La Dolce Vita train in Italy.
The popularity of such experiences is likely here to stay, as Arnaud Champenois, a spokesperson for Belmond, tells Tatler Asia's Coco Marett.
"In the [era] of post-pandemic travel, and as demand for greener alternatives to flying are on the rise, we expect interest in long-distance train journeys will continue to grow," he says.